Ad Notes for front page impact online and in print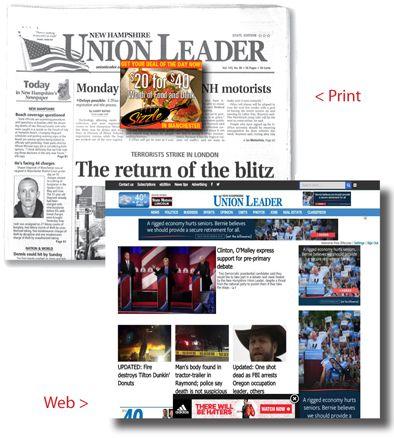 Front page advertising sells!
Bright, bold colors that jump of the page
Exclusive extra wide adhesive assures your front page ad reaches your customer's front door
A "can't miss" position for your advertising message
Zoning opportunities to target your market High Impact Digital Ad Notes
High Impact Adhesion Ad Unit Add On (500x100)
This ad unit remains at the bottom of the unionleader.com homepage while users are browsing. Makes for great exposure and direct response.
300/day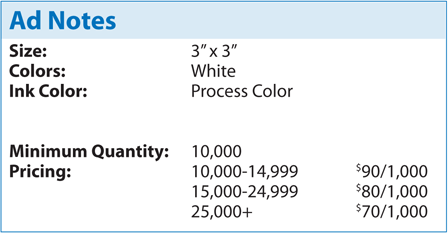 Make your message stick! Contact your ad rep today at 603-668-4321.
CONDITIONS FOR PUBLICATION: All notes must be approved by the New Hampshire Union Leader management by terms and conditions outlined in the current Union Leader rate cards. Run dates are on a first-come-first-served basis. All orders are considered # rm and will require full payment if canceled. Political advertising will be accepted. No partial zones may be ordered.