Union Leader Corp. has a wide range of print, online and digital products to help businesses target New Hampshire customers and clients. The state's largest daily newspaper, most popular newspaper and travel websites, and three hyper-local neighborhood weeklies are a few of the products in our portfolio. Let our dedicated consultants help you find marketing solutions that fit your strategy and your budget. Call 603-668-4321, Ext. 264 to get started or click below.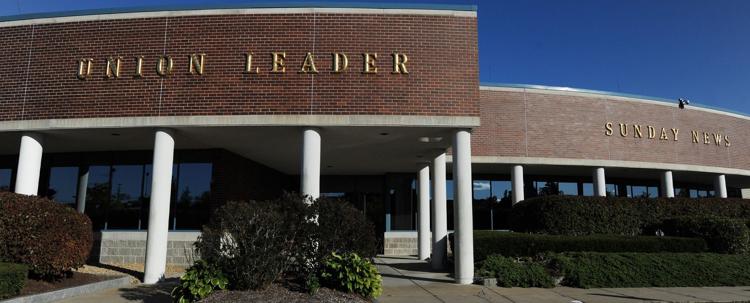 In a world where the attention span of consumers is less than that of a gold fish, creating branding, social media posts, and promotions that catch the eye of your target audience is critical. Many businesses have quality content, but without a striking, relevant image attached to it, consum…
Marketing to millennials is a common headline and strategy these days, but there's an entire technology-driven generation most businesses fail to consider: Generation Z. These consumers are also known as the iGeneration, Net Gen, or Digital Natives. They're born between 1995 and 2014 and com…
Consumers today are bouncing between devices as they research products, contact businesses with questions, and make purchases. In fact, according to Google research, 90% of multiple device owners switch between an average of three per day to complete a task. Additionally, 213 million adults …
How to measure social media success
You're making videos and posting daily to increase your brand awareness. You're engaging with customers and even allotting a budget for paid advertising efforts. But how do you know if your social media marketing strategy is actually working for you or where you could improve?
Consumers today are bouncing between devices as they research products, contact businesses with questions, and make purchases. In fact, according to Google research, 90% of multiple device owners switch between an average of three per day to complete a task. Additionally, 213 million adults …
"Print is interesting because it actually provokes people to read it. Just buying it or getting it in the mail provokes the reader to engage in a way that digital doesn't. If you have time to read a magazine, then you're going to really engage with the ads in there. Print ads should inspire …
By now, most businesses have integrated video marketing into their social media strategies, but many have yet to realize the potential of live streaming videos across platforms like Facebook, Instagram, Periscope, YouTube, and LinkedIn. If there's any doubt to the difference between an edite…
It's now easier than ever to launch a small business – 400,000 flood the market every year. But, how do you build a brand that will stand the test of time? This is no small task. Inspiring people to fall in love with something you've spent countless hours creating, sleepless nights worrying …
With all of the changes in social media algorithms lately, businesses need to generate more organic reach. One great way of doing this is through influencer marketing. The reason that influencer marketing is so powerful is that you can tap into the fanbase of someone who has a loyal following.
Do you have an app or are you in the process of developing a mobile app? If so, you should be using email marketing. A lot of people overlook this essential marketing tool as antiquated, but email is more accessible now than ever because of smart phones. People are carrying their inboxes aro…
Word-of-mouth is one of the most powerful types of marketing. There's nothing quite like a personal endorsement from someone who has had a first-hand experience with your business. And, it's essentially free.
Using hashtags on Instagram is what makes your content discoverable, which means that they play a huge part in your Instagram success. If you want to increase your audience and grow your Instagram, you need to identify the best hashtags for your business.
Mark Zuckerberg recently announced that Facebook would be changing its newsfeed algorithm. The major change is that it will be prioritizing meaningful content, especially content from friends and family.
Many business owners find the idea of starting a YouTube channel intimidating. But, it doesn't have to be. Some of the most popular content on YouTube is simple videos where people are explaining how to do something.
Don't have a big marketing budget? Many small businesses are in the same boat. Not to worry – there are lots of things you can do to market your business that won't break the bank.
Search engine marketing, or SEM, is the process of gaining traffic and visibility from search engines through paid and unpaid search techniques. It is one of the most effective ways of driving website traffic. With 80 percent of people using search engines to find products and services, it's…
Press releases are a great way to let people know about an event or other happenings at your business. The main purpose is to promote something significant or specific. Press releases need to be timely and well written for them to be picked up and published.
You've spent the time and effort to build a nice list of email subscribers. You send out an email newsletter. A few days later you look at your campaign stats to find that almost no one opened your email! Don't worry. It happens to the best of us.
Why six-second videos you ask?
"A lot of the future of search is going to be about pictures instead of keywords." - Pinterest founder and CEO, Ben Silbermann
Instagram has quickly grown from an app where you can share photos with cool filters, to a powerful tool for businesses. According to a Pew Research study, 55 percent of all 18 to 29-year-olds in the United States are using Instagram.
You might think that blogging is just for crafty moms and gluten-free bakers. But, blogging can also be a powerful marketing tool. As a small business owner, you need to consider how you are connecting with your customers. Because you probably don't have the huge marketing budget of a big co…
LinkedIn drives the most business-to-business sales of any social network. If your company relies on working with other businesses and professionals, you need to be on LinkedIn.
Geofencing, retargeting, banner ads? The digital advertising options available to a small business nowadays can be overwhelming. Let's review the definitions of popular display advertising methods to help you make the right choice.
You probably know that blogging is a popular marketing tool for individuals and businesses that primarily sell ideas, such as marketing companies, designers, and coaches and consultants of various ilk. What you may not realize is how useful it can be for almost every kind of small- or medium…
Every business understands that a good reputation is important for its success. That is why customer service and human relations in stores are valued and cultivated. But what about online? Do the same concepts and rules apply? For the good and the bad, yes they do.
The key to any strong marketing campaign is knowing your audience. If you don't really know who they are, you'll have a hard time communicating persuasively with them.
Having a dry spell with your social media marketing? If you aren't seeing new subscribers or interest on your social media platform, you can use a contest or sweepstakes to re-energize your fans.
Who is your target audience?
Is your business on LinkedIn? If not, consider that LinkedIn's own research shows that 50% of LinkedIn members are more likely to purchase from a company they engage with on LinkedIn. Not only that, the 2015 Social Media Marketing Industry report says LinkedIn surpasses Facebook as the most …
With another year gone by and so many advancements in the social media and marketing space, it can be hard to stay focused. Fortunately, the latest additions will help businesses engage with their customers and create conversations that matter. Brands can create campaigns that increase conve…
Reading a blog post online is much different than reading an article in print. Readers tend to scan blog posts and only pause long enough to read information that grabs their attention. Use the following information to help your blog post stand out and connect with your online readers.
Published by:
Union Leader Corporation
Mail Address:
P.O. Box 9555
Manchester, N.H. 03108-9555
Corporate Offices:
100 William Loeb Drive
Manchester, N.H. 03109
(603) 668-4321
Pre-Printed Insert Delivery Address:
150 Venture Drive
Dover, N.H. 03820
FAX Number: (603) 624-0727
The Union Leader Corporation publishes the Union Leader (Daily Monday through Saturday), New Hampshire Sunday News, Sunday Color Comics.
PERSONNEL
Retail/Classified Advertising
Jim Normandin
jnormandin@unionleader.com
Advertising Services Manager
National/Major Accounts
Robin Wilson
rwilson@unionleader.com
Digital Sales Manager
Chris Durant
cdurant@unionleader.com
Member: (AAM) Alliance for Audited Media, (NENPA) New England Newspaper and Press Association, (NENAEA) New England Newspaper Advertising Executives Association, (NCAMA) Northeast Classified Advertising Managers Association, Co-op New England.