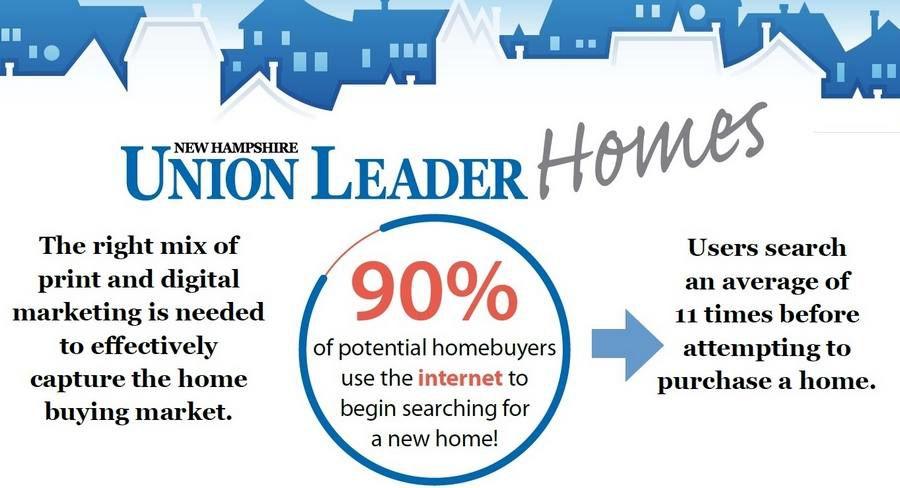 Solutions for realtors and agents
Flex page includes all your listings from your website, including contact info, social media links, website URL and more.
Performance Reports show page views, impressions, referrals and search engine position.
Targeted SEO packages drive more qualified leads from Google directly to your website, and generate more inbound phone calls.
Leverage the reach of the New Hampshire Union Leader's loyal audience to drive local buyers directly to your website.
Reverse publishing capabilities seemlessly prepare your listings for print in the New Hampshire Union Leader and Sunday News.
Top Realtor and Hot Listings available for extra exposure.
Easily create custom dynamic banner ads you can use in your marketing campaigns.
Facebook Integration - We embed your entire inventory directly into your Facebook page. Your inventory is updated regularly.
Print Flyer - Your agents and our users can print PDF flyers to each of your listings right from our website.