Remley Claire Johnson and Robert Benjamin Flock were married on July 4, 2020, by the Very Rev. Mark Dollard. The ceremony took place at The Equinox Hotel in Manchester, Vt.
The bride is the daughter of David Paul Johnson and Kathleen Adair Sternenberg of Hopkinton.
The groom is the son of Laureen and Robert Flock of Allendale, N.J.
The bride was given in marriage by her father.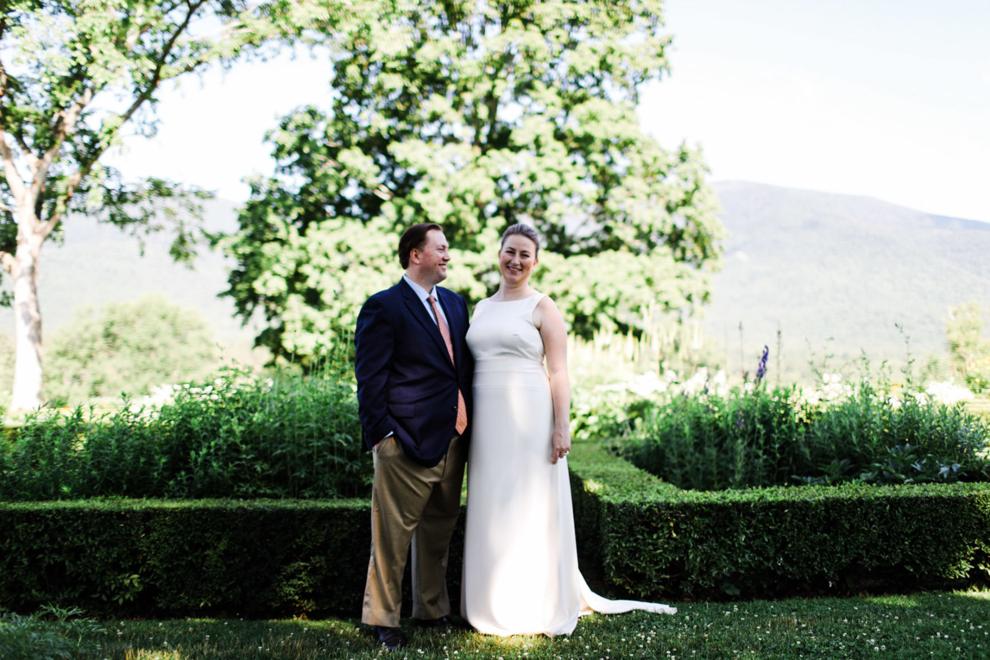 She grew up in Manchester and attended St. Catherine of Siena School and Parish and St. Joseph's Regional Junior High School.
The bride is a 2009 graduate of Hopkinton High School and a 2012 graduate of Texas Christian University in Fort Worth, Texas. She is the chief of staff for former Secretary of Defense Donald Rumsfeld in Washington, D.C.
The groom is a 2005 graduate of Northern Highlands Regional High School in Allendale, N.J., and a 2009 graduate of Georgetown University. He is the director of advocacy at the Credit Union National Association in Washington, D.C.
The couple live in Washington, D.C.