New gallery unveiled in Newmarket
NEWMARKET — Lamprey Arts and Culture Alliance are launching the Millspace Gallery, a nonprofit community art gallery in the Newmarket Mills, with its inaugural exhibit: "Forward, Anew."
An opening reception will be held from 6 p.m. to 8 p.m. on Thursday, Oct. 7. The event is free and open to the public. Following the reception, this inaugural exhibit will be on display until Oct. 30 on Saturdays and Sundays from 10 a.m. to 2 p.m.
For the exhibit, artists were encouraged to submit pieces that introduce or reintroduce themselves to the community. "These are people of different ages, skill sets, and places in their careers," shared gallery co-coordinator Val Toukatly. "These are defining pieces from local artists ranging in age from 18 to 75."
"In many ways, 'Forward, Anew' is a mantra for us all," added Millspace Gallery founder and co-coordinator John Herman. "We are all learning who we are moving forward after an unprecedented year and a half."
Craftworkers' Guild Harvest Fair
BEDFORD — The Craftworkers' Guild Harvest Fair will take place both online and in-person by appointment through Monday, Oct. 11.
Over 40 Guild member artisans and craftspeople are participating. Items include seasonal decor, photography, fine art and prints, cards, woodworking, fiber and fabric, pottery, sewn and knitted specialties, stained and fused glass art, mixed media, jewelry in several medias and more.
"Our goal is to provide multiple safe shopping options for all of our customers," says Carol Davis, president of the Craftworkers' Guild.
In-person shopping and curbside pickup will be at the historic Oliver Kendall House, 3A Meetinghouse Road, Bedford, behind the Bedford Public Library. from 10 a.m. to 5 p.m. daily.
Sandwich Fair wraps up NH fair season
SANDWICH — The 110th Sandwich Fair, a Columbus Day Weekend tradition, returns to the center of town Saturday through Monday.
Thousands of visitors attend the fair each year, drawn by the music, food, animal shows and competitions, tractor pulls and midway rides, as well as the spectacular foliage in the foothills of the White Mountains.
This year, Saturday is Children's Day, Sunday is Family Day, and Monday is Seniors/4-H/Military Day.
Visitors who are in a competitive mood can sign up for one of the competitions, including the women's skillet toss, children's pedal tractor pull, gentlemen's keg toss and hula hoop demonstration.
The traditional Friday night ride preview is from 4-9 p.m., with passes for $25.
Admission Saturday through Monday is $12 for adults and free for kids under 12. On Monday, people 60 and over get in for $6, and military personnel with proper ID get in free.
NH Wool Arts Tour in Monadnock Region
The annual New Hampshire Wool Arts Tour, celebrating its 38th anniversary, features fiber artists at farms around the Monadnock Region on Saturday from 10 a.m. to 5 p.m., and Sunday from 10 a.m. to 4 p.m.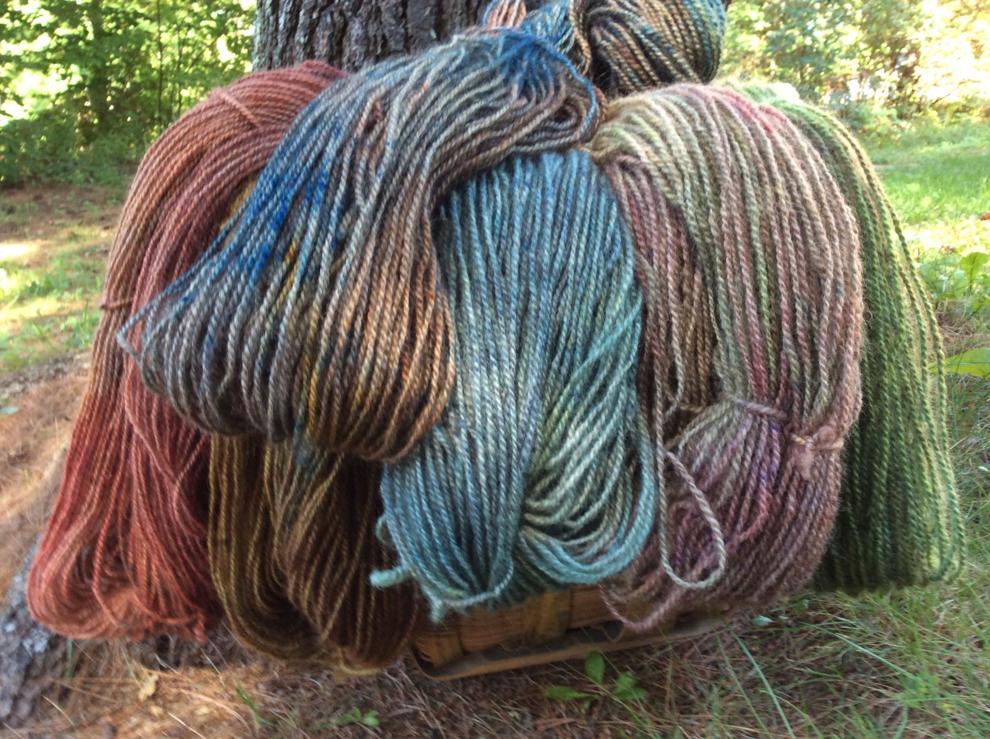 Follow the sheep signs and visit these participating farms: Spring Pond Farm, 81 Muzzy Hill Road, Greenfield; Spinner Farm, 192 Old County Road, Deering; Glory Be Farm, 268 Bible Hill Road, Bennington; Brimstone Hollow Farm, 46 Middle Road, Hancock.
Fiber artists will demonstrate knitting, spinning, dyeing, crocheting, rug hooking, needle felting and weaving; fiber-producing animals will be on site as well.
Locally produced sheep wool, alpaca, llama, angora rabbit, and mohair will be available for purchase and vendors will be offering handspun and commercially spun yarns, hand-knit clothing, fleeces, photography, artwork and a variety of handcrafted products.