IF YOU LIVE IN Nashua and have some ideas about the future of your city, now's the time to speak up.
Public access to the Pennichuck Pond system, redevelopment of the old Daniel Webster College campus, and expansion of the Salmon Brook corridor are just a few of the ideas to emerge from the public imagination as Nashua continues a year-long process of self-examination.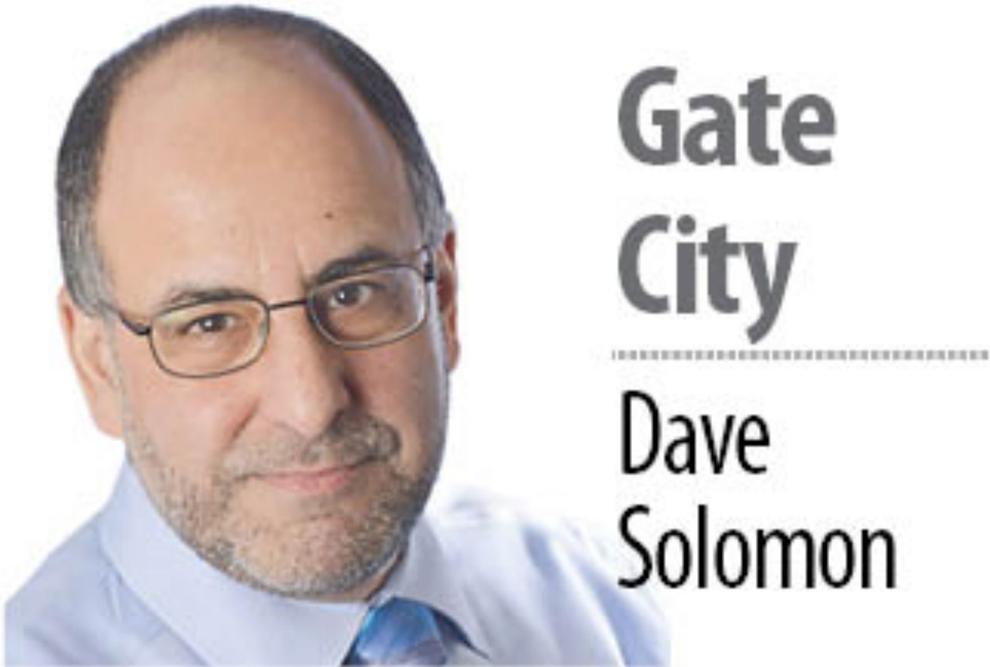 Imagine Nashua, as the project is called, will eventually lead to a new master plan designed to guide the city's progress over the next decade.
The goal, as described by the project coordinators, is to "create an innovative vision for the future of Nashua, focused on equity, resilience and climate protection." If you're wondering what exactly is meant by "equity, resilience and climate protection," here are the definitions on the project website:
An equitable Nashua is an inclusive place that values its residents, reduces disparities across groups, and eliminates persistent biases and barriers to opportunities based on age, income, ability and cultural and racial background.
A resilient Nashua is prepared to adapt in the face of change, whether that change is social, environmental, economic or health-related.
A climate-ready Nashua is prepared for future climate hazards and reduces risks inherent in climate change.
A 21-member steering committee headed by Mayor Jim Donchess has been at work on the project since last August, and hopes to wrap it up by the end of July.
The process is built around community input, which so far has included about 500 survey responses. The first public meeting was held in November to get the project up and running, followed by a public goals and vision session on Jan. 6. The next public meeting will be in April to review draft recommendations.
Meanwhile, there are many ways to participate or make your feelings known. You can sign up for email updates, leave a comment on the Imagine Nashua website or participate in the online survey.
At imagine.nashuanh.gov, you can place a marker on a map of Nashua and describe what you'd like to see happen there. Three types of markers are used depending on whether the theme of your observation is to protect, develop or improve.
Nashua's last master plan was completed in 2000, so the process is long overdue. Once approved, the master plan will guide the development of land use ordinances, capital investments and other initiatives the city might decide to launch or avoid in the years ahead.
In addition to a vision statement and expression of core values, the plan will lay out broad goals in six areas: housing, arts and culture, open space and natural resources, economic growth, land use and development, and mobility and transit.
Amber Logue, chair of the city's master plan committee, recently updated Nashua Rotary on the feedback so far. There is broad agreement on the need to improve access to green space and riverfront, improve the quality and affordability of housing, increase the quality and number of good-paying jobs, and to promote public art display and cultural activities year-round.
Beyond those general areas, Nashuans have a variety of ideas, as illustrated by comments posted to the interactive map. Here are a few samples:
"Now that the Pennichuck pond system is no longer Nashua's primary water supply, the city should acquire public access rights from its wholly owned water supply company. At Bowers Pond, the city should install kayak/canoe access similar to that at Stellos Stadium."
"The redevelopment of the Daniel Webster College property is a huge opportunity that the city should facilitate as soon as possible. I'm not certain what uses are most appropriate, but the Imagine Nashua plan should start the conversation around the future of this property."
"The Salmon Brook corridor is one of Nashua's most historic and important natural resources. Its conservation protection should be reinforced and expand downstream to the Merrimack, where a public access easement should serve a kayak/canoe launch."
"The scrap metal yard at Sagamore Industrial Park occupies one of the only two developable sites in the city between the river and the railroad right of way. The city should acquire this site for environmentally sound development that includes appropriate open space for playing fields and river access."
Get your ideas on the record while there's still time. Check out the "get involved" link at imagine.nashuanh.gov; email to imagine@nashuanh.gov; or send a letter to Imagine Nashua Plan at Box 2019, Nashua, 03061-2019.