When considering the overall health of a river and the fish that use it, a dam is often considered to be one of the most significant challenges to success. Interrupting the connectivity of an ecosystem and restricting organisms from crucial habitat are some of the more significant limitations caused by dams.
Yet here in New Hampshire, some of the best fishing opportunities in the state are found within a short section of river perforated by three massive hydroelectric dams.
The area is known as the "Fifteen-Mile Falls" section of the Connecticut River, along the shoulder of the state in northern Grafton County. Many residents are unaware of this massive hydro development or its history, current use and the recreational opportunities it presents.
Today, the outflows of Moore, Comerford and McIndoes dams provide awesome tailwater fisheries while their reservoirs offer big-lake fishing at its finest.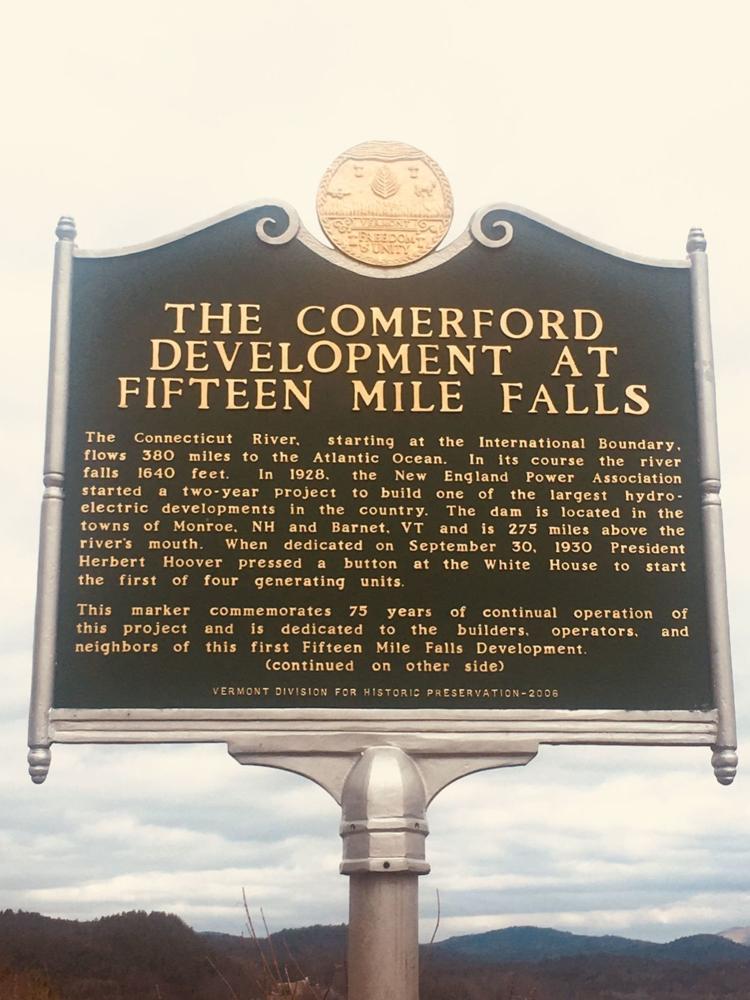 Before any of the dams were built, this section of the river — from Dalton to the confluence with the Passumpsic River in Monroe — fell more than 300 feet in under 20 miles. With a steep gradient such as this, the river created a gorge that would have been considered significant white water, rushing over huge boulders and ledges. It was because of these characteristics that it was chosen as a prime location for hydroelectric dams.
A plan was designed to build three dams beginning in 1928. At the time, there was little public resistance — people welcomed the comforts that electricity could bring. Even though it meant the flooding of significant acreage that included homes and farms, the job opportunities for thousands of workers and subsequent economic boom was very appealing.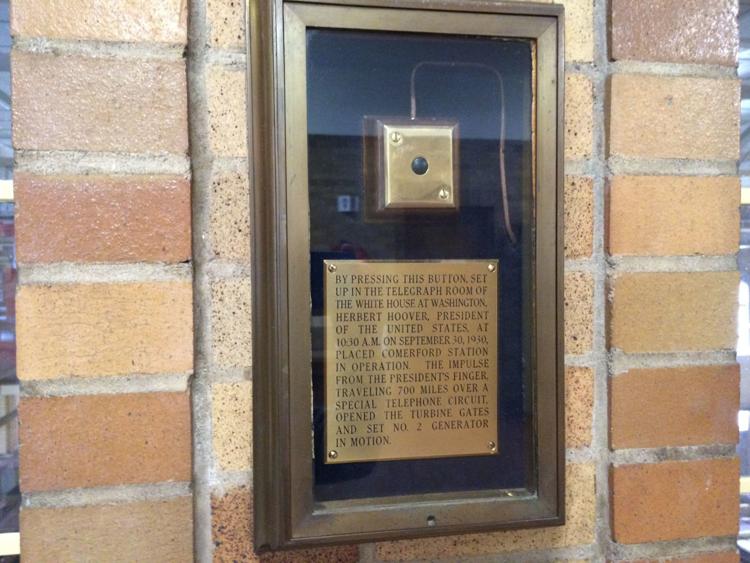 The Comerford project was the first to get underway, and even by today's standards, was a massive project. Temporary railroads, concrete factories and housing for workers transformed the landscape as much as the dam would transform the river. For almost three years, more than 3,000 men and women built what would eventually change the ecology of the Connecticut River.
On Sept. 30, 1930, the Comerford Dam was ready to begin its job of producing energy and sending it to a substation in Massachusetts, over 125 miles away. President Herbert Hoover pressed a button at the White House that sent a signal to a circuit starting the first wheel in motion.
Water that had been stored in the 8-mile-long lake known as Comerford Reservoir began to fill the empty structure and power the four generators that are still in use today. Over 2,200 feet long and 170 feet high, this giant structure was just the beginning of the Fifteen-Mile Falls Hydroelectric Project.
In 1931, the McIndoes Dam was built below Comerford, and in 1957, the Moore Dam was built upstream.
Environmental matters
In a generous attempt to offset environmental impacts created by hydro dams, a licensing and re-licensing stipulation exists. The Upper Connecticut River Mitigation and Enhancement Fund (MEF) supports restoration, protection and enhancement of the river and all of its connected ecological systems. This fund has generated millions of dollars that have been used to further improve the fishery and aquatic system as a whole.
In 2019, almost $700,000 was awarded in grant funds for 13 separate projects designed to improve the health of the Upper Connecticut River. In all, the fund has provided over $15 million toward fishery and river restoration.
The riverine habitat below impoundments such as these is known as a tailrace and creates some very unique conditions for fish and fishermen.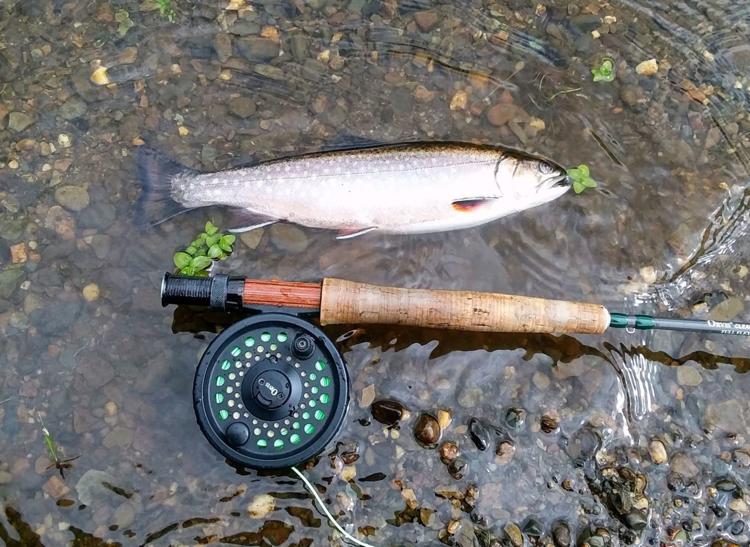 One of the most important factors of fish biology is water temperature, which will determine which species will exist and to what extent they will thrive.
A dam that holds water above and delivers it below often releases it from the bottom of the reservoir. This means that the coolest water of summer and warmest of winter is being channeled into the tailrace. The welcoming influence of these temperatures will bring fish from miles downstream and keep them contained and comfortable near the dam.
A constant flow is ensured by intakes that are located very deep in the reservoir. Few fish venture to these depths and get caught up in the flow, but those that do are sent tumbling downstream significantly injured, confused or both. These are usually smaller, weaker fish that become an easy meal for those larger fish basking in the cool water below the dam.
As fish like trout and salmon spend their time in their optimal temperature zone, they are also provided with highly oxygenated conditions created by the turbulence of rushing water.
Distinct habitats
These three variables — temperature, oxygen and plentiful food — make for fantastic river fishing below the dams on 15-Mile Falls.
Above the dams, the reservoirs of stored water are vast in acreage and great in depth. These manmade lakes have become popular fishing destinations for all types of anglers. Moore Reservoir alone occupies over 3,400 acres and is officially New Hampshire's fourth largest lake.
All three of these waterbodies have an extremely diverse population of fish, including largemouth and smallmouth bass, northern pike and huge trout. The state record pike — 26.5 pounds — was caught in 2013 through the ice of Moore Reservoir.
In addition to the gamefish, there are literally millions of baitfish including shiners and suckers that provide a substantial food source on which more desirable fish can grow.
With several maintained boat launches on each reservoir, access is never a problem. Most have adequate parking and picnic tables for having a nice midday lunch.
In 2005, the dams, owned by USGen New England, were sold to the TransCanada Corporation. In 2017, they were sold again to Great River Hydro, which operates and maintains them today. Their commitment to healthy water and public access is a great story of partnerships among users of a very precious resource.
Although not well known by most New Hampshire residents, the 15-Mile Falls section of the Connecticut River is one of my favorite places to fish. The varying habitats and diversity of sportfish make it a great destination for adventures afield.