GOFFSTOWN — Veterans, individuals with physical or developmental disabilities, families who have experienced trauma, and youngsters with autism have all found healing and acceptance in the gentle, good horses of UpReach Therapeutic Equestrian Center.
The center's motto is: "Improving lives with the power of the horse."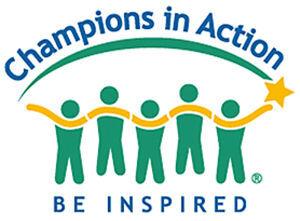 "It's more than just a pony ride," says Karen Kersting, who left a successful career in banking 21 years ago to become executive director at UpReach.
Earlier this year, UpReach was named a 2019 "Champion in Action" by Citizens Bank and the New Hampshire Union Leader, in the category of Veterans and Military Families.
The horse farm was founded in 1992, Kersting said, "with a borrowed horse, one rider and two volunteers."
In the decades since, it has evolved into a non-profit community organization offering a broad spectrum of physical, emotional and psychological therapies. Licensed mental health professionals and physical therapists work with the UpReach staff and volunteers to provide sessions tailored to an individual's needs, Kersting said.
At UpReach, the horse is also a therapist, she said. "And as a nonverbal creature that picks up and responds to personal energy, that helps reflect back to us what we're feeling, what we're thinking."
"Horses are a mirror of the soul, if you will," she said.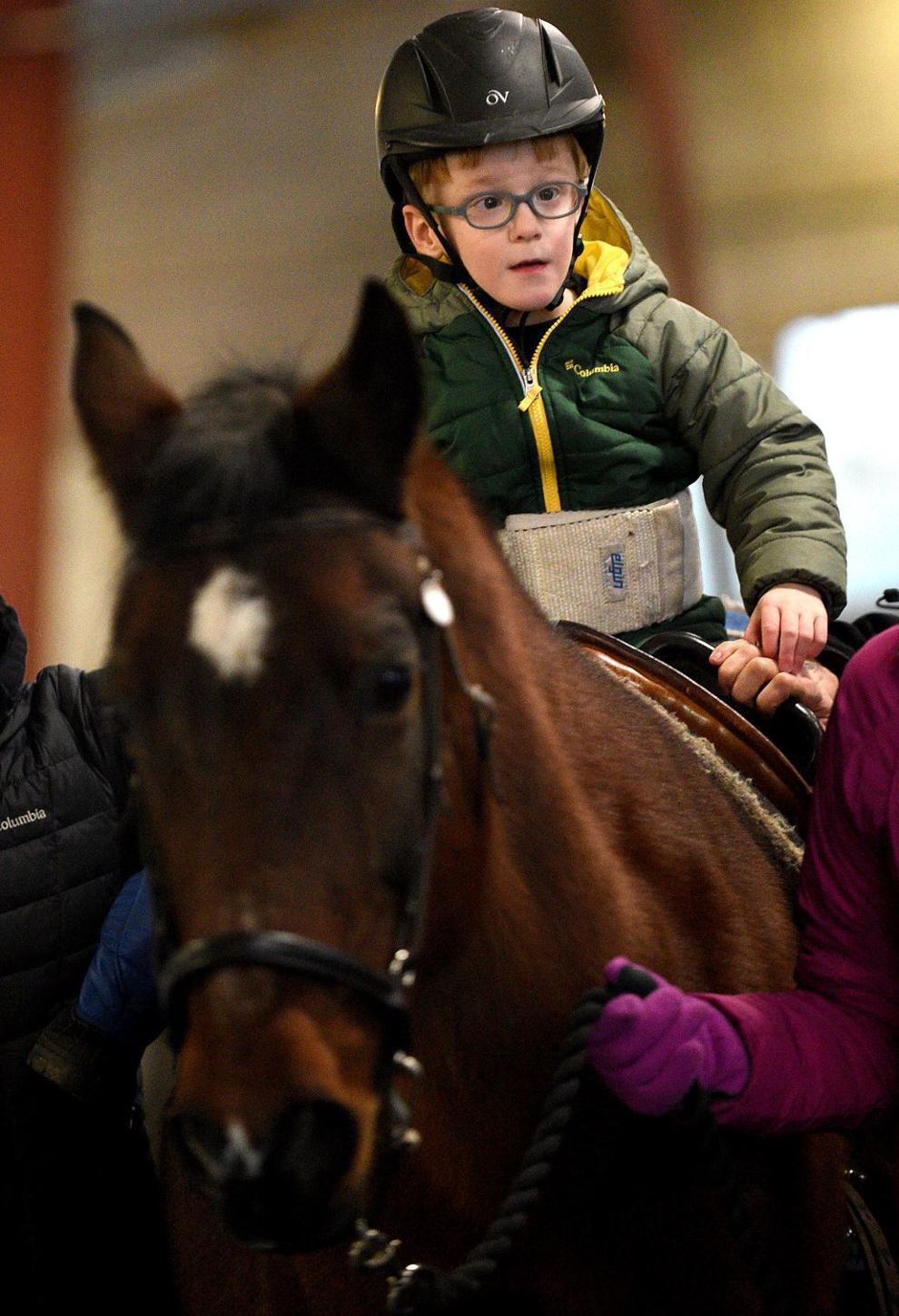 Colleen Sullivan from It's Ability Pediatric Physical Therapy in Concord works with clients twice a week at UpReach. "There are miracles every day," she said.
It's not about teaching riding, Sullivan said. "Our goal is to help kids learn to move and balance," she said.
And the horses are partners in that therapy, she said. "They're a vehicle to get to where we want to go," she said.
UpReach also offers therapeutic cart-driving, which can be a better fit for individuals who have difficulty balancing or sitting upright on a horse.
On a recent afternoon at UpReach, Betsy McMahon was chatting happily as she coaxed Sunny, the pony pulling the cart she was driving, into a trot. Her father, Tom McMahon, was watching.
His daughter, who is 36, has been riding horses at UpReach for years, but recently switched to driving, McMahon said. "It's really challenged her in new ways and developed a new set of skills," he said.
It also feeds her need for speed, he said with a smile. "She always wanted to be able to go faster," he said.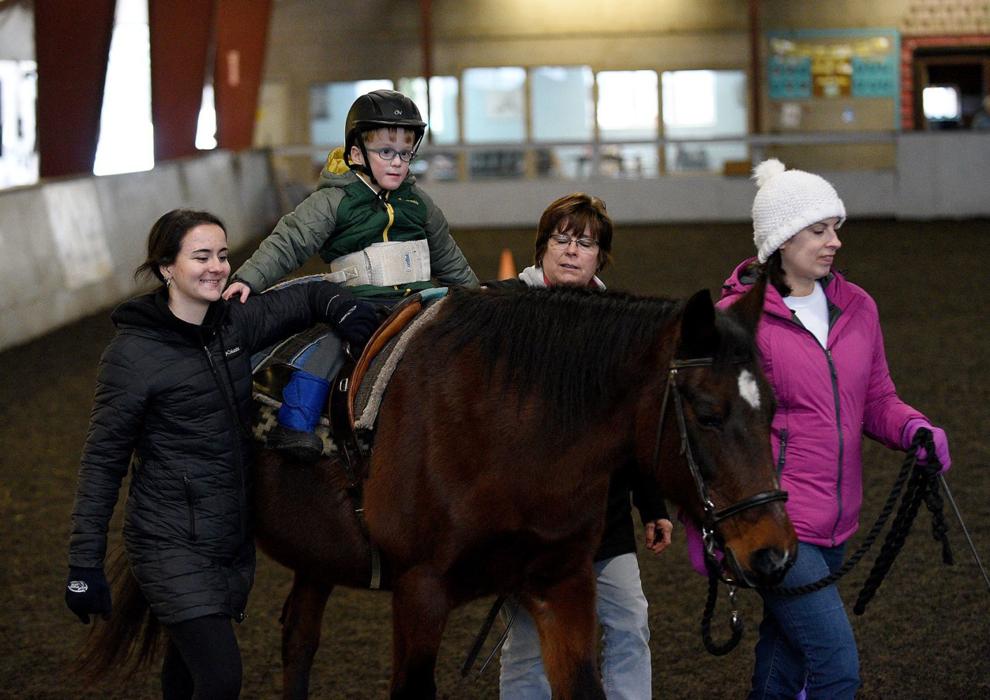 Betsy has Prader-Willi Syndrome, a genetic condition that can affect growth, metabolism and intellectual development. But, her dad said, "No one in the family can beat her at Scrabble."
And Betsy has always had a special way with animals, McMahon said. Her sessions at UpReach "have made a huge difference in her life," he said. "There have been so many horses over the years she's bonded with."
UpReach partners with other local organizations to identify ways they can respond to community needs, Kersting said. They created Resilience Reins, an unmounted program for kids who have experienced trauma. Working with these calm and patient horses, youngsters who may be struggling at home or in school can learn resiliency skills and values such as honesty, respect and responsibility, she said.
And UpReach partners with the Patriot Resilient Leader Institute, which runs Camp Resilience for wounded warriors at the farm.
"We've always been very aware of the power of the horse to heal," Kersting said. "We have a passion for it."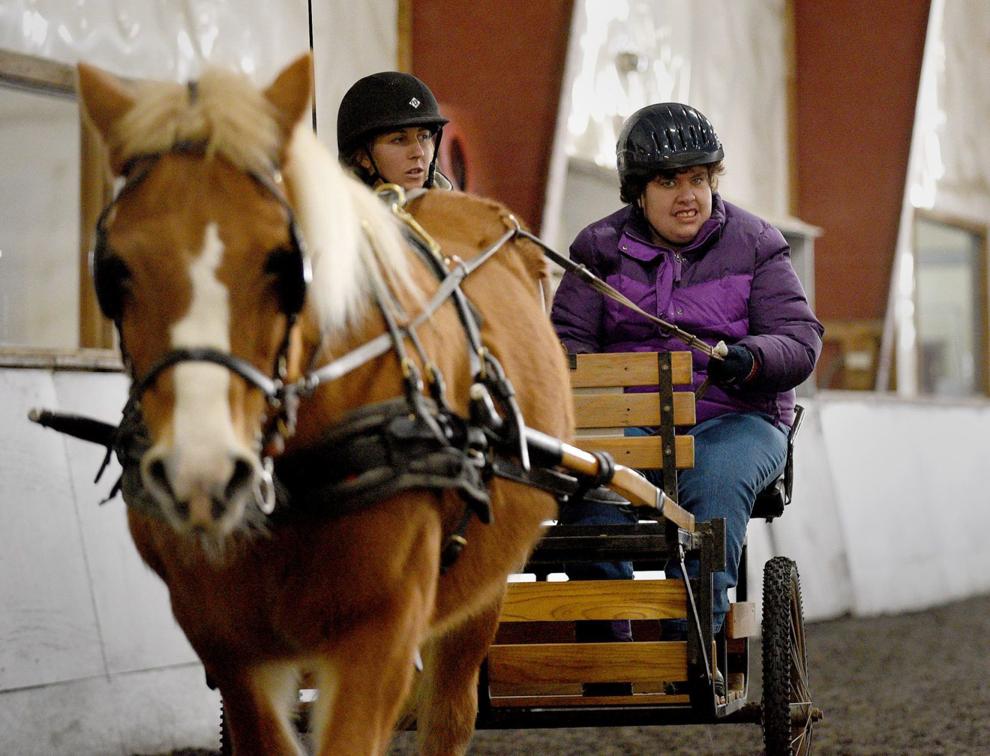 Grant funding and community partnerships have allowed UpReach to offer Resilience Reins to families at no cost. And the Champion in Action funding supports programs that veterans can attend free of charge, Kersting said.
Other UpReach programs include:
• Equine-facilitated mental health;
• Equine-assisted learning to help youngsters develop life skills, confidence and self-esteem;
• Cowboy Connections, for ages 8-12, using unmounted interactions with horses to build life skills such as teamwork, responsibility and communication.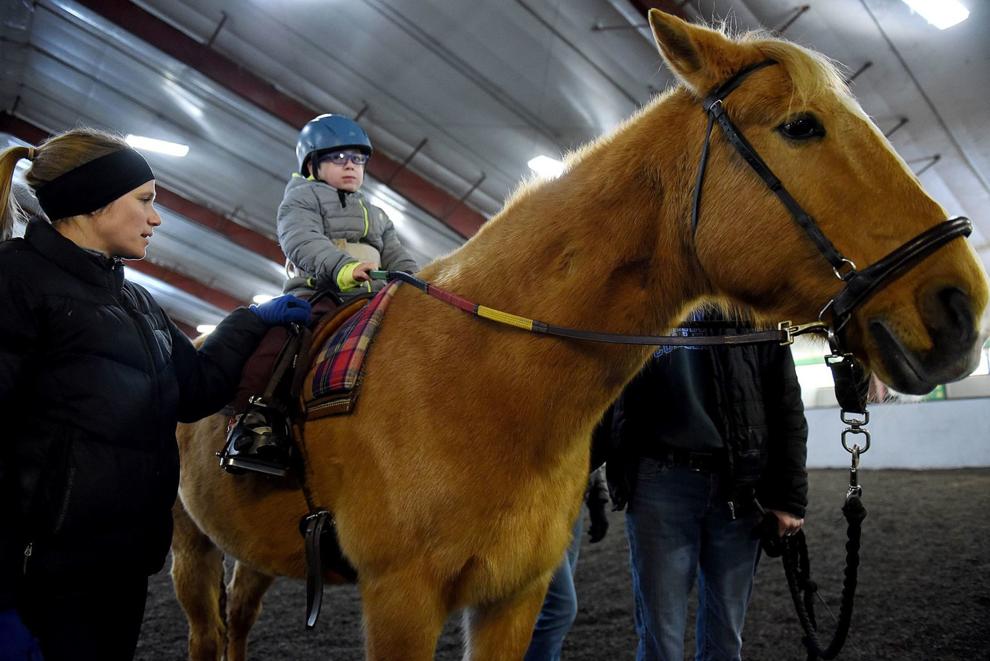 Nicole Aubin of Goffstown still chokes up when she talks about how her son, Oscar, learned to walk.
Oscar, now 6, has cerebral palsy, the result of a stroke in utero and a second stroke shortly after his birth. "He had a lot of struggles as an infant," Aubin said.
His physical therapist had recommended therapeutic horseback riding ("hippotherapy") at UpReach for Oscar.
"I was super skeptical," Aubin said. "And fearful, that my son at 2 1/2 was going to be on this big animal."
But Oscar took to it right away, his mom said. He loved riding and caring for the horses, and she could see her son gaining confidence and stability. His physical therapist walked alongside as he rode, stretching and strengthening his muscles.
Then one day, when he was 3, Oscar climbed down off the horse — and took his first independent steps. "He finally figured it out, I guess, and had that strength and confidence to do it on his own," Aubin said. "This, I believe 100 percent, is how he learned to walk."
UpReach depends on an army of devoted volunteers, said Sara McCarthy, the center's development director. Last year, more than 450 volunteers pitched in, and there's a core of 130 volunteers who help on a weekly basis, she said.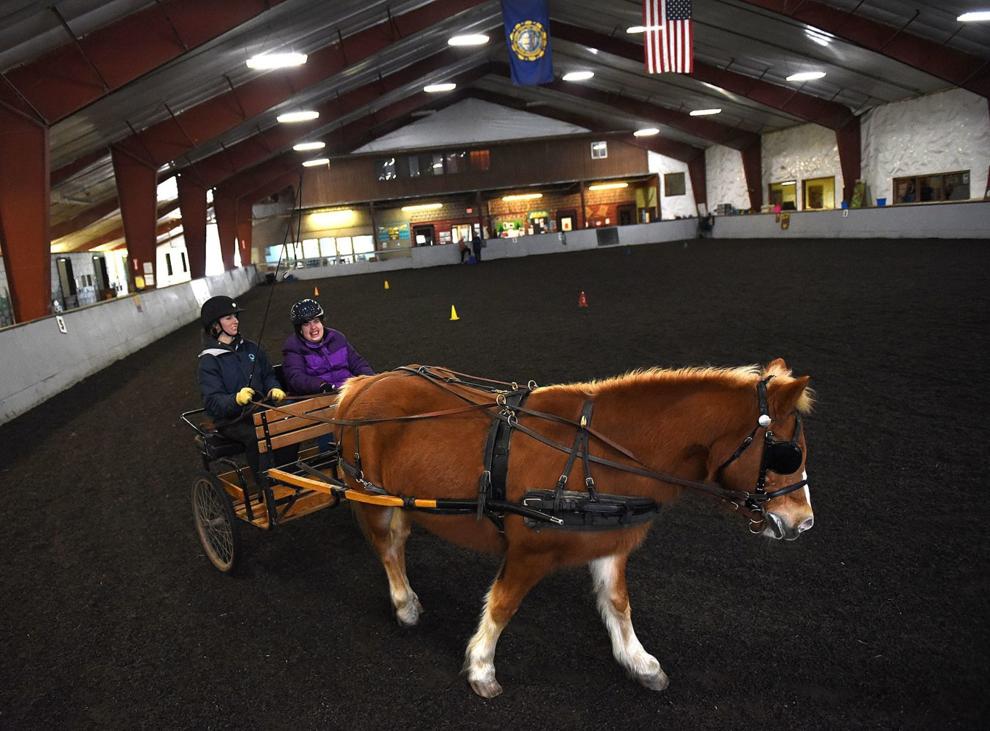 Volunteers, staff members and those who participate in programs are all part of the UpReach family, Kersting said. "We all have a very powerful and important role to play in fulfilling what we've been destined to do," she said. "We hope that people when they walk in the door feel welcomed, and feel like they're part of something bigger than ourselves."