A 30-pound male bear cub believed to be the last offspring of Mink the infamously wandering bear has been rescued, according to Hanover Deputy Fire Chief Michael Hinsley.
Hinsley said the cub shares the same facial markings seen in photographs local residents took of the cubs earlier this year when they were with their mother.
"The bear looks like the twin of the bear that died September 14," Hinsley said in a text message.
Mink died over the summer, leaving her three cubs orphaned in the Upper Valley. Hinsley and other Mink watchers got to work searching for the cubs. One cub was found in the Lebanon area and named Chief after Lebanon Fire Chief Chris Christopoulos, who helped bring him in.
The second cub was found dead on Sept. 14 after an apparent collision with a car in Lebanon. At the time, evidence suggested that the third cub also had been hit by a car, and there was little hope for his survival.
"I have learned to never underestimate nature, certainly never to underestimate or give up on a bear named Mink or her offspring," Hinsley said.
Mink became an Upper Valley celebrity, with sightings in downtown Hanover and Lebanon. She was seen in backyards and trying to enter homes throughout the region. There was concern she had become too comfortable around humans and could present a danger to the public.
She was captured in 2017 and relocated to northern New Hampshire. Her three cubs from that brood were taken to the Kilham Bear Center in Lyme.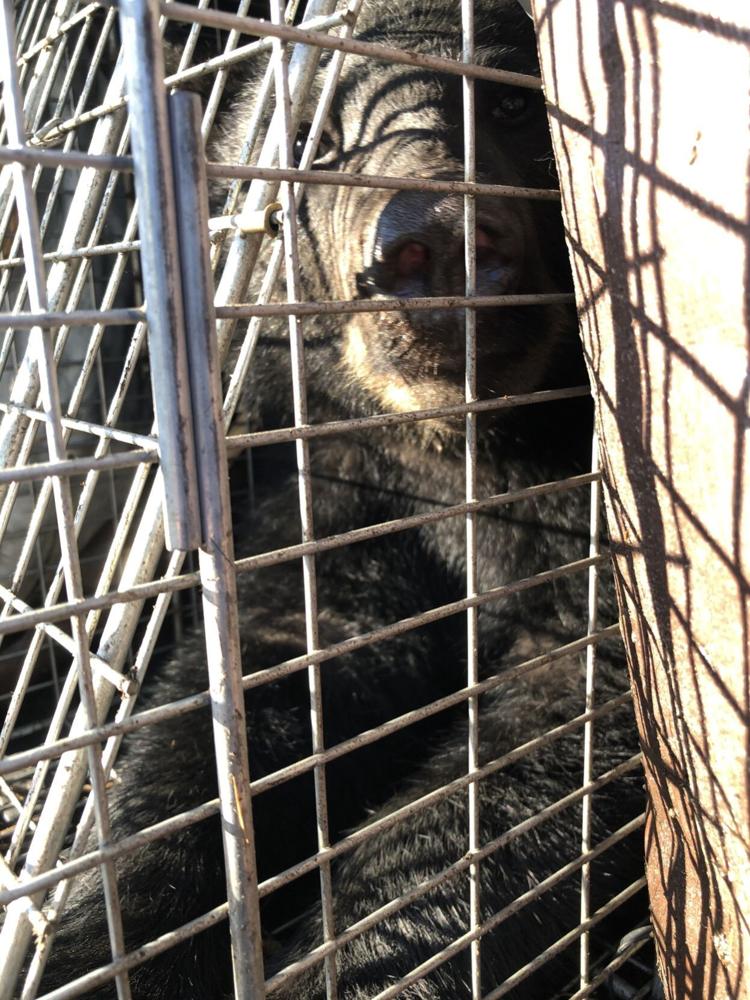 But Mink returned to the Upper Valley a year later, started having more babies and resumed her opportunistic eating habits. The three cubs she had at the time of her death are believed to have been born in January.
Hinsley cannot say for certain if the recently captured cub is Mink's, despite the resemblance to Mink and the other cubs. This cub was rescued near where Mink's body was found along the Mascoma River.
"We had been receiving almost continuous reports of the cub's activity in that area," Hinsley said.
The cub has been brought to the Kilham Bear Center, where he is being kept with Chief. Hinsley said bear expert and rehabilitator Ben Kilham will observe the two cubs' interactions to determine if they are, in fact, brothers.
"The most accurate answer to the question, 'Is this the last of Mink's cubs?' will be revealed by the cubs themselves," Hinsley said.