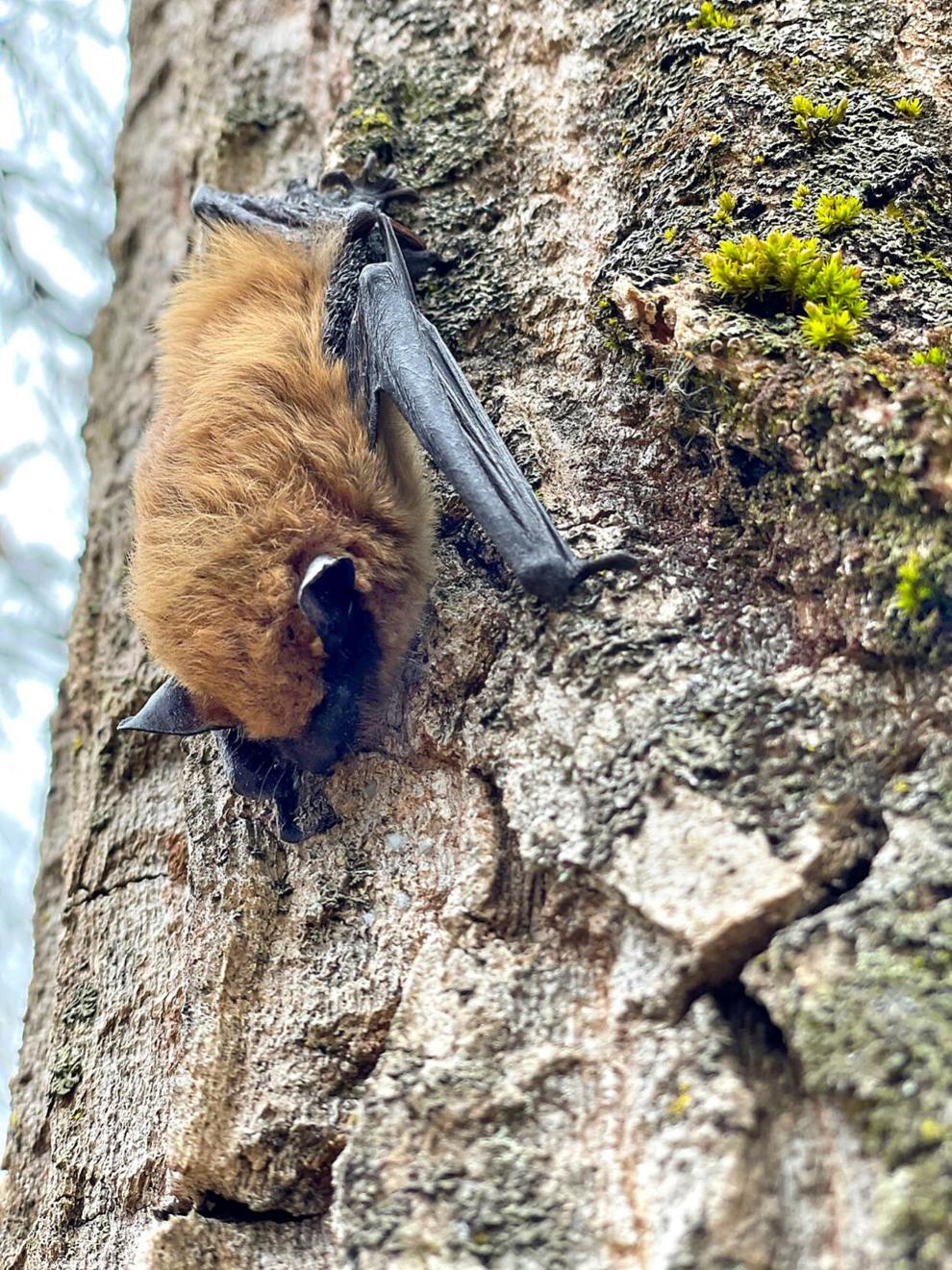 Wildlife experts are looking for volunteers willing to "go batty" this summer.
The annual New Hampshire Bat Counts, a joint project of the state Fish and Game Department and University of New Hampshire Cooperative Extension, is aimed at gathering more information about the bats that call New Hampshire home.
The state has eight species of native bats, but the count is mostly targeting two that roost and raise their young here: the little brown bat and the big brown bat.
Manmade structures such as barns, church steeples, outbuildings and even occupied homes are ideal spots for "maternity colonies," where female bats raise their young during the summer months, according to Fish and Game. And "citizen scientists" can play a key role in finding out how these animals are faring, since most of these bats are roosting on private property.
"We can't know where all the bats are in the state of New Hampshire without having the input of people who have these bats using their barns and outbuildings," said Haley Andreozzi, wildlife outreach program manager for UNH Extension.
"Useful wildlife observations are not restricted to wildlife biologists," she said. "There's plenty of enthusiasts all over the state who have really useful information to share."
Some species of native bats have seen their populations decline by more than 90% over the past decade, Andreozzi said. That's largely because of a devastating fungal disease called "white-nose syndrome" (WNS), but habitat loss is also playing a role, she said.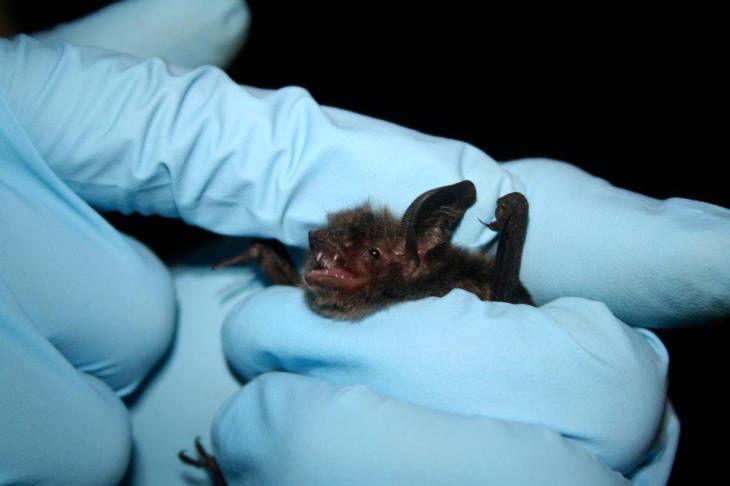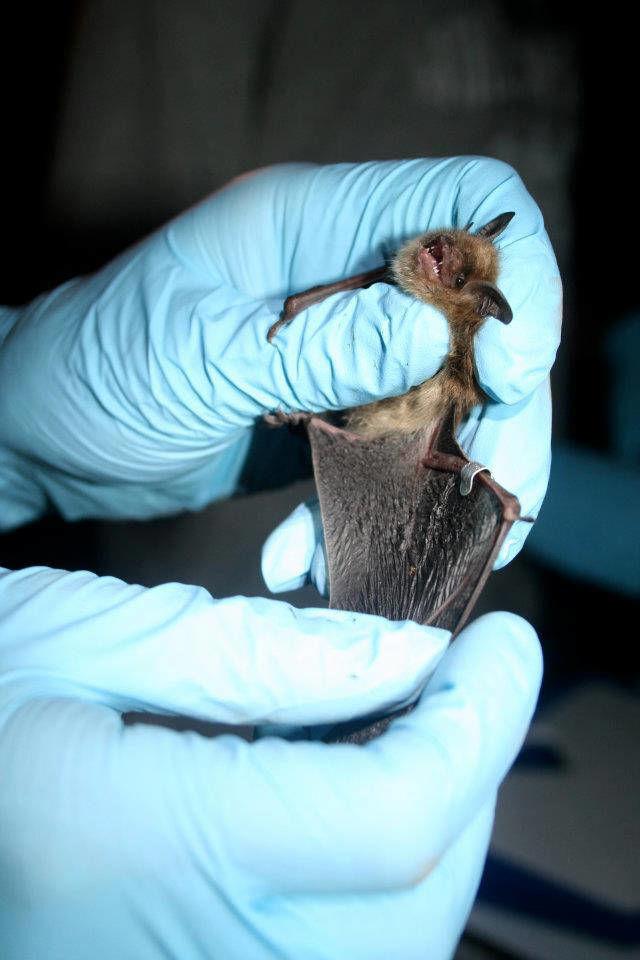 WNS is caused by a fungus, she said, but that's not what kills the bats. It's actually the irritation it causes, which makes the animals awaken from hibernation more frequently, she said. "That burns up the really limited energy resources they have going into winter and leads to starvation and death," she said.
Little brown bats and big brown bats typically have only one pup a year, so that doesn't go very far to replenish the diminished population.
However, Sandra Houghton, a wildlife biologist for Fish and Game's nongame and endangered wildlife program, said recent bat counts have offered "glimmers of hope" that the little brown bat may be rebounding slowly from the devastation caused by WNS.
Last year, 43 counts conducted at 17 sites around the state recorded more than 3,700 bats, according to Houghton. At one site, volunteers counted 532 bats.
Here's something most people may not know about bats: Little brown bats and big brown bats mate in the fall, but the females don't actually fertilize their eggs until the springtime. There's a biological reason for this, Houghton said: "You're using your fat stores to get through the winter."
These species overwinter in caves and mines, so many of our native bats spend the winters in New York or Vermont. They return to New Hampshire in April and their pups are born starting in late May until mid-July.
New Hampshire offers ideal summer habitat for these creatures, Houghton said. "We've got great freshwater and barns and forests for them to forage."
Bat Counts leaders are encouraging anyone with bats living on their property to conduct "emergence counts" as the bats come out to hunt insects shortly before dusk. Volunteers are asked to conduct at least one count in July and one later in the summer after the pups begin flying, to monitor how these colonies are faring.
Bats are unique, Andreozzi said. "They're our only flying mammal," she said.
"They're just beautiful little creatures," she said. "And then, from an ecological standpoint, they play a really important role in our ecosystem."
Bats can eat half their body weight in insects every night — even more for nursing females, she said. They help protect agricultural and forest lands, not to mention humans, from pests.
Houghton said one study showed that if we lost all species of North American bats, it would cost billions of dollars in insect control and crop loss.
For those interested in participating in this year's Bat Counts, Andreozzi will be offering a training session online on May 12 at 4:30 p.m. (See signup information.)
Houghton said these types of educational programs also serve to enlist what a colleague calls "bat ambassadors."
"Even if you're not going to do a count, you now have the knowledge to increase people's caring for these bats," she said.