MERRIMACK — Local police have charged a Merrimack woman with a misdemeanor offense of cruelty to animals, saying she pushed her own elderly dog off a Naticook Lake dock, leading to its drowning.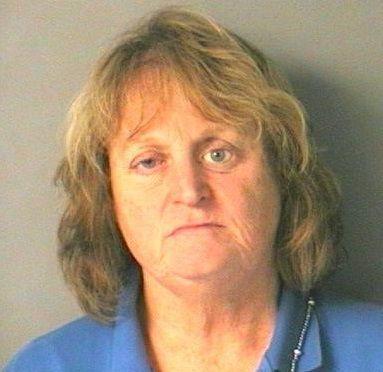 Bailey, an 11-year-old golden retriever, drowned in 3½ feet of water, according to Merrimack Police Capt. Matthew Tarleton.
Bailey's owner, Nancy Bucciarelli, 66, of 9 Hadley Road, surrendered to local police on Friday and was released on personal recognizance.
Her arraignment was set for June 27 in Merrimack Circuit Court.
Local officers had responded June 8 to Wasserman Park, located at 116 Naticook Road, to assist the Merrimack Fire Department with a dog that had drowned.
Witnesses told police Bucciarelli had pushed the dog off the dock before it struggled to swim and eventually drowned.
The town's animal control officer and patrol division staff confirmed the owner's actions and said she made no effort to help the dog when it was clearly drowning.
"The witnesses described the dog as appearing old and easily winded while walking around prior to the drowning," Tarleton said. "Witnesses further advised that when they could see the dog struggling, they tried to render aid; however, it was too late."
Animal cruelty is a criminal misdemeanor on the first offense and can be charged as a Class B felony for subsequent crimes.
The New Hampshire Union Leader reported Friday that witnesses took to social media to call out the owner for willful negligence.
Local police had said Friday they had interviewed everyone involved and were preparing to wrap up the investigation.