CONCORD — Pet stores are at the center of a legislative battle over the sale of dogs, cats and rabbits.
Advocates say the measure (HB 1388) would encourage consumers to adopt pets from animal shelters or rescue organizations. But pet store owners say the bill would prompt more people to buy pets online and that it unfairly targets retailers.
Under the bill, any store that sold these pets would face a $500 fine for each violation.
State Rep. Katherine Rogers, D-Concord, the bill's prime sponsor, told the House Environment and Agriculture Committee this week that her legislation is needed to close off the sale of animals from "puppy mills" that import pets that can have serious health problems.
Rogers said she purchased her current pug dog from a well-known breeder who subjected her to an extensive application process.
"I jokingly said it would have been easier to adopt a child than a puppy. I think that's a good thing," Rogers said. "Unfortunately, pet stores very seldom obtain their animals from reputable local breeders."
Pet store owners and their supporters maintain the animals purchased at retail come from licensed breeders and that steps are taken to ensure the animals are properly cared for prior to sale.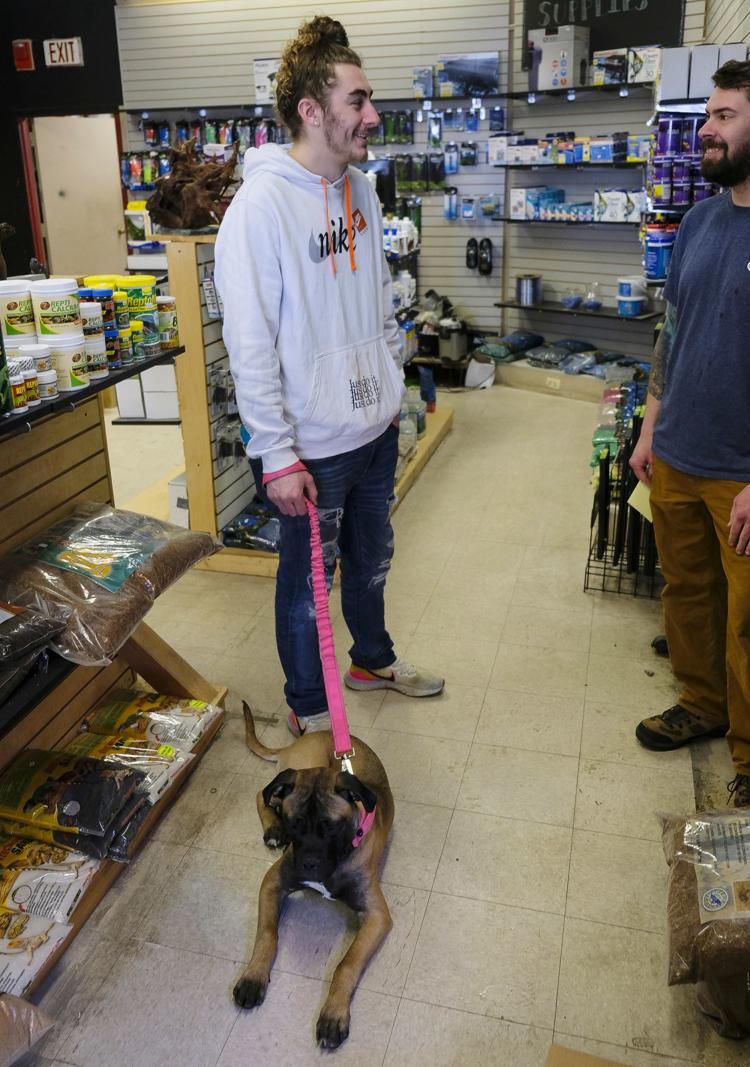 William Sturgeon, owner of Bill's Pet & Aquarium in Manchester, said HB 1388 would spell the end for his business, which has been a staple at East Side Plaza on Hanover Street for more than 30 years.
The bill will not lead to fewer animals from "puppy mills," because consumers will seek non-retail options that unlike his business, aren't licensed or inspected by the state every six months, he said.
"A lot of our customers and future customers would turn to online purchasing. We don't have a ton of breeders in the state, and from what I hear, a lot of them already have waiting lists," Sturgeon said. "There's a lot of animals being picked up in Vermont and Maine."
State law also requires that a veterinarian sign off on the health of any animal before it's sold at a retail pet store.
The Department of Agriculture, Markets and Food reports there are six retail pet shops in the state.
California and Maryland are the only states in the nation that have outlawed retail sale of pets, according to the American Society for the Prevention of Cruelty to Animals. New Hampshire is one of about a half-dozen states taking up the issue in 2020, officials said.
HB 1388 would permit pet stores to "display" animals from shelters as long as the store did not receive any fee for the adoption.
Steve Mailhot, who owns DogLand in Portsmouth, said he's got a thriving business that doesn't sell animals. Rather, it deals in treats, clothing, blankets and other supplies.
"If someone looks you in the eye and says 'I can't make a profit without selling animals,' they are looking you in the face and they are lying," Mailhot said.
Rogers said animals obtained from puppy mills are often stored in crowded stacks of wire cages. These animals can get exposed to the feces and urine of other pets that can lead to parasites and infectious diseases.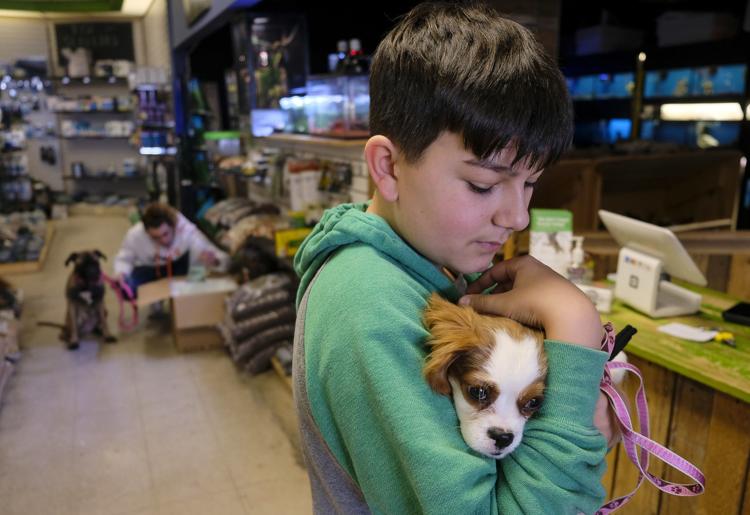 Ideally, Congress should act on a federal law to close down these operations, Rogers said.
"It should be done at the national level, I admit," Rogers said. "One thing we can do is stop the sale of these imported animals into New Hampshire."
Heidi Hannemann works for Family Pet and Aquarium on Amherst Street in Nashua and said her clientele is different than those who adopt animals from the Humane Society or other animal shelters.
"We do everything we can to weed out the bad people from the good people that we deal with," Hannemann said.
Nancy Holmes of New Boston said it's wrong to single out retail merchants.
"My feeling is this is nothing more than an attempt to eliminate competition for anybody but animal shelters and rescue organizations," Holmes said, adding that the free market will eliminate bad retail outlets. "I believe pet stores would be out of business if they only sold pets that were poor pets."