STRATHAM — Authorities made a whopper of a rescue Saturday after a young bobcat climbed onto the roof of Burger King and taunted officers as curious customers gathered to watch the wild encounter.
The BK bobcat was a first for Stratham police officer Matt Callahan, a former MBTA transit police officer who joined the force earlier this year and quickly realized that animal calls are part of the job around here.
"Our wildlife was very limited in the downtown Boston area," he said.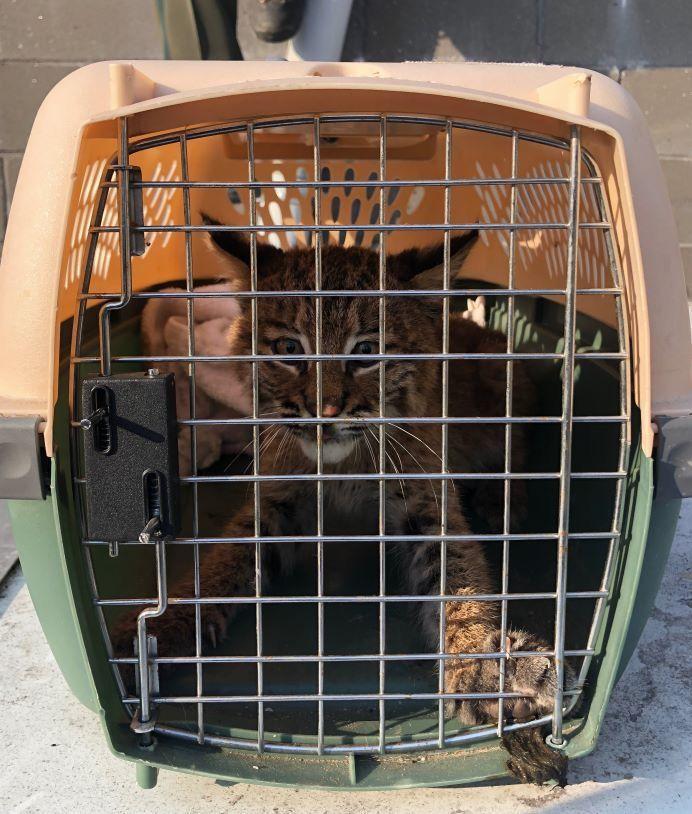 Callahan had never seen a bobcat before, but he and Fish and Game conservation officer Graham Courtney were able to round it up on the roof without interfering with the drive-thru line.
The encounter began shortly after 5:30 p.m. when Callahan was patrolling in the parking lot near Planet Fitness and saw what appeared to be a cat running in front of his police cruiser. But the unusually short tail made him suspicious.
Callahan got out of his cruiser to get a closer look as the animal hid under a vehicle. Moments later, it bolted. He chased after it because he was worried that it was injured. Callahan soon realized he wasn't dealing with a domestic cat.
The young bobcat that darted into an adjacent parking lot and then climbed a small tree next to the Burger King drive-thru. At one point the bobcat appeared sleepy, Callahan said.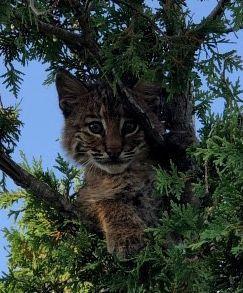 While the restaurant remained open, it was hardly business as usual. Callahan stood in the drive-thru area and warned customers about the bobcat just in case it came down from the tree and ran around.
"I didn't want it to jump in front of a vehicle as the vehicle was coming through the drive-thru. That was kind of my concern so I just stood there and let everyone know just to proceed slowly through," he said.
Courtney was nearby and soon came to lend a hand. It took 25 minutes to scoop up the bobcat and carry it to safety.
As the two officers were getting the equipment out of Courtney's truck, the bobcat jumped from the tree to a cement ledge around the restaurant's outdoor trash area and stared at the officers. It then hopped onto the edge of the roof.
"It was taunting us like, 'Hey, come and get me.' At that point we had to make entry onto the roof. We climbed up the wall. Both of us got up on top. (Courtney) had his big net on a pole and we both kind of cornered it so it wasn't able to escape and caught it before it could jump further onto the roof," Callahan said.
Courtney managed to get the bobcat into a net and then placed it in an animal carrier.
According to Fish and Game, the cat appeared to be unhurt and old enough to live on its own, and so was released back into the wild.
Callahan is now waiting for his next animal call.
"I know at one point when I first started there was a bear sighting in the area so I knew that was always a possibility. Never a dull moment in police work. The most seemingly routine day, unexpectedly I'm chasing a bobcat around on a Burger King roof," he said.