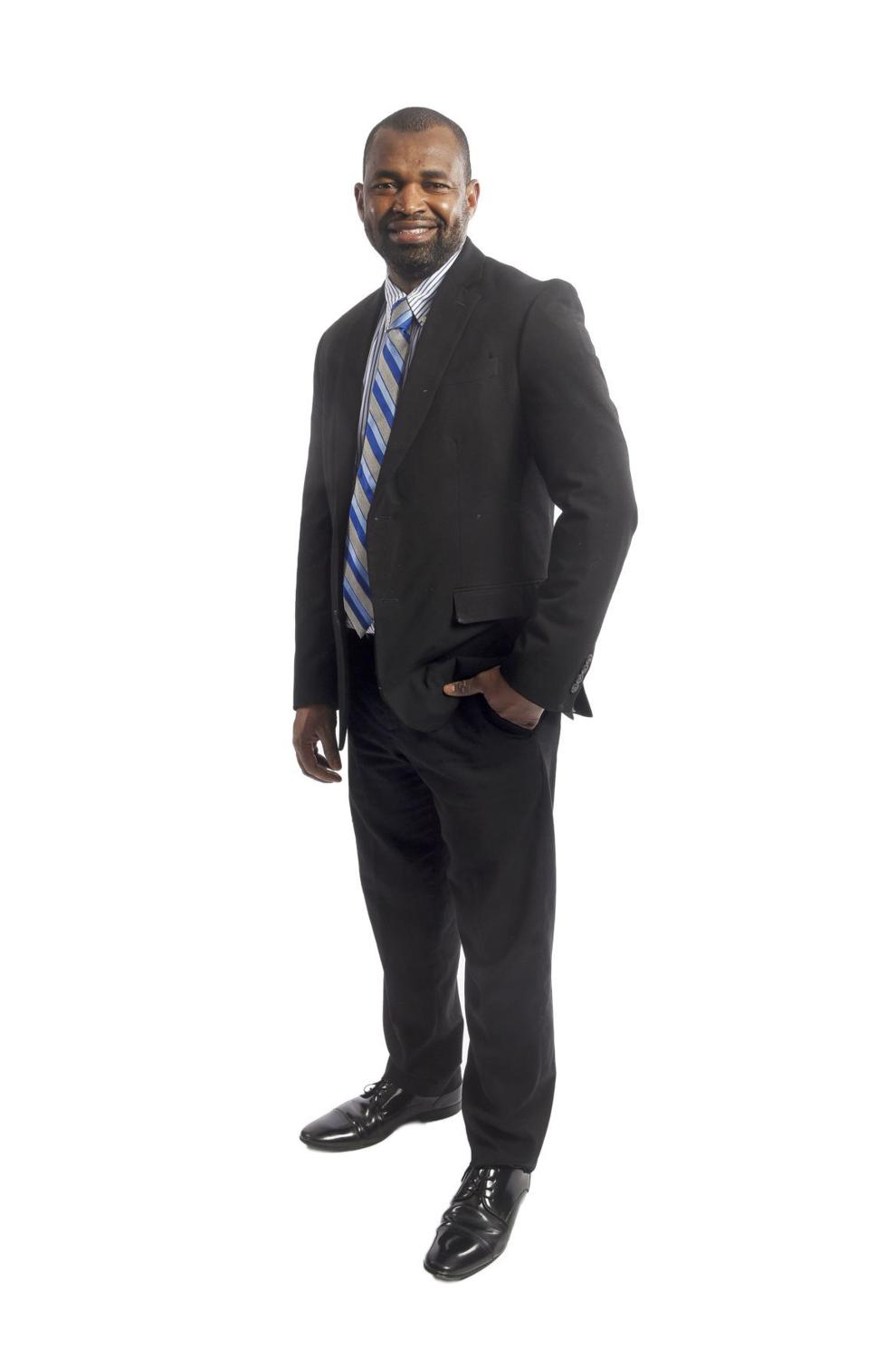 Assistant Store Manager, Hannaford Supermarket, Concord
Birthplace: Niger, West Africa
Family: Married to my beautiful and lovely wife Fatimat Sekou (Fanta), and we are blessed and excited to be expecting our first child this summer.
High school: Lycee Municipal of Niamey, Niger
College/post grad degrees: Concord Community College — NHTI, Associate Degree; Plymouth State University, Bachelor's Degree; University of New Hampshire, Master's Degree
What is the best career advice you ever received?
This is an excellent question: Education is key for success. Keep learning and growing, select and take with you whatever fits your leadership style. Be humble, be respectful, treat people right, have an open mind, be yourself, and have fun. Christine Caine said: "True leaders have a servant's heart."
What motivates you to give back to your community?
The community made me who I am today. People trusted me, invested in me, guided, mentored and inspired me. They gave me the opportunity to learn and grow. I graduated with my master's degree with "zero" debt due to generous donors and great community members. I am very grateful to be part of a great and healthy community. Now, it is my turn to give back. I am a big believer that giving is very fulfilling and rewarding. My philosophy is that we all have some responsibility to make our communities a better place to live and work, to be welcoming, tolerant and cultivating love and acceptance. Community is all we got.
What advice would you give your 22-year-old self?
Be open-minded, humble and respectful, keep learning and growing, and get involved as much as possible.
What would make New Hampshire more attractive to young professionals?
Having more job opportunities, be open to diversity, be inclusive and foster equity and equality.
Volunteer activities: Board member of: Concord Library Trustee; The Concord Public Library Foundation (CPLF); Organization for Refugee and Immigrant Success (ORIS); Islamic Society of Greater Concord (ISQC); and was a member of New American Africans Board (NAA). I volunteered at Boys and Girls Club, Dancing with the Concord Stars, was a member of Student Senate, Orientation Leader, Multicultural Club, and First ever elected from NHTI as a Vice President of New England Region for the International Honor Society (Phi Theta Kappa). I spoke at events like Legislative Breakfast in schools and universities.
Last major achievement: Graduating with a master's degree at Carsey School of Public Policy, completing Hannaford Supermarket's prestigious program – RMT (Retail Management Trainee), and my recent appointment by the Concord City Manager and the Council as a Board of Concord Library Trustee.
I want to congratulate all of the honorees for their outstanding leadership in their communities and encourage them to keep up with the excellent work.