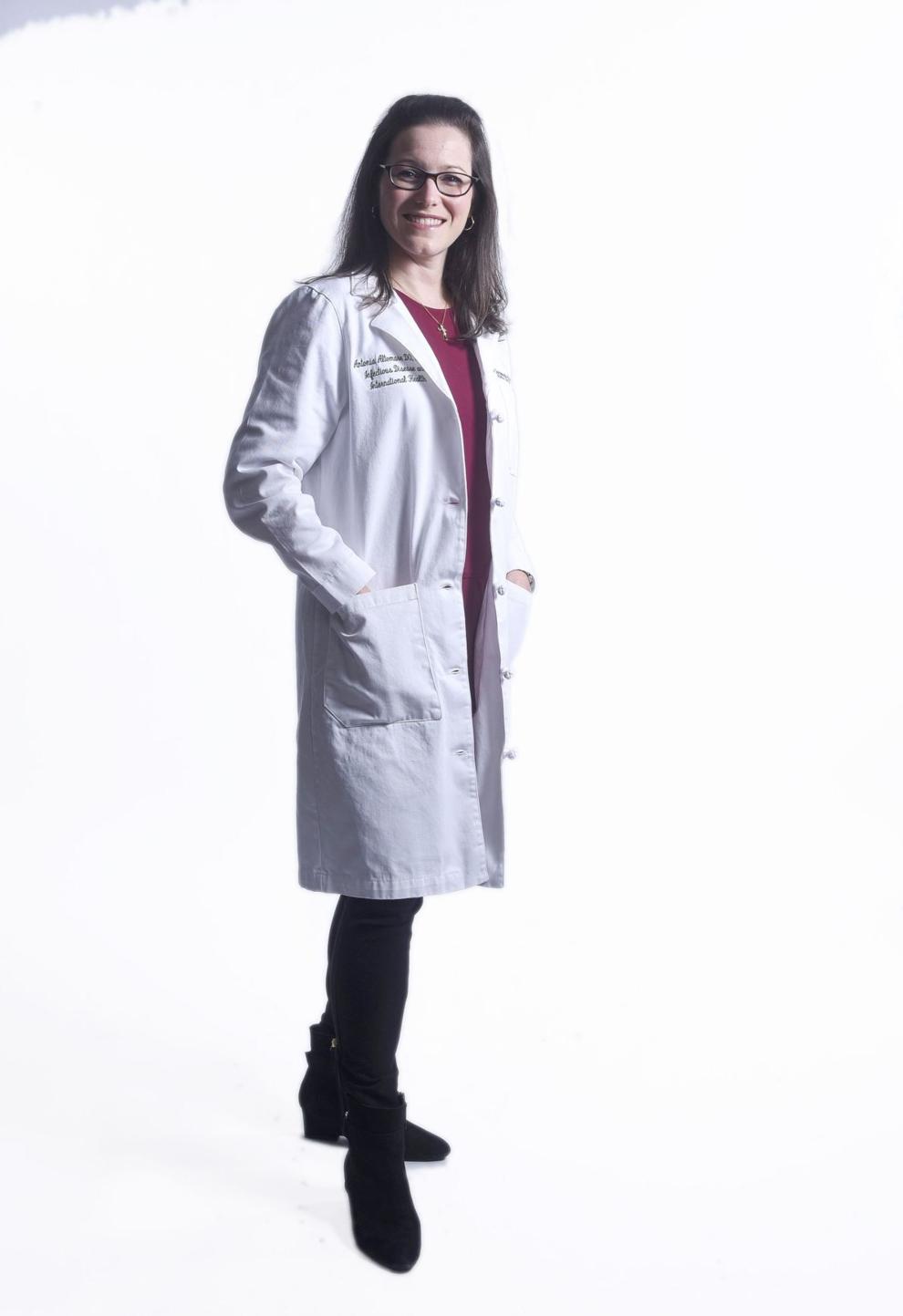 Infectious Disease Physician, Hospital Epidemiologist, Dartmouth-Hitchcock Medical Center; Director, Ryan White HIV Program
Birthplace: Livingston, N.J.
Family: Husband and two children (ages 4 and 8)
High school: Immaculata High School, Somerville, N.J.
College/post grad degrees: Drew University (B.A.), The New York College of Osteopathic Medicine (DO), The Dartmouth Institute for Health Policy and Clinical Practice Geisel School of Medicine at Dartmouth (MPH)
What is the best career advice you ever received?
"Do what makes you happy and don't let your career get in the way of your family." This advice was given to me from my father, a now retired obstetrician and gynecologist, whose successes in balancing life, faith and career continue to be my inspiration. Follow your passion, however challenging it may be. Do what makes you happy, and success will follow.
What motivates you to give back to your community?
I have learned over the years that a single individual can have a profound impact on others. Everyone has a role in making New Hampshire a better place. I hope that my contributions to society, including caring for individuals to managing population health to teaching young learners and educating the public, will benefit the community for years to come.
What advice would you give your 22-year-old self?
Work hard and invest in yourself and your passions, and opportunities will come your way. This is the case for most things in life including your family, your values, and your career. Investing in yourself now, will pay off in the future. And enjoy every minute of it!
What would make New Hampshire more attractive to young professionals?
Greater accessibility to public transportation would make rural living in New Hampshire more attractive to young professionals in order to facilitate travel to and from work, family, shopping, airports, ski mountains, and other recreational areas.
Volunteer activities: Lyme School COVID-19 Response Team.
Last major achievement: Leading the COVID-19 pandemic response at Dartmouth-Hitchcock Medical Center and being recognized by The Dartmouth-Hitchcock Value Committee of the Board of Trustees for outstanding leadership in building programs of excellence in Hospital Epidemiology, Infection Prevention, and High Threat Infection.