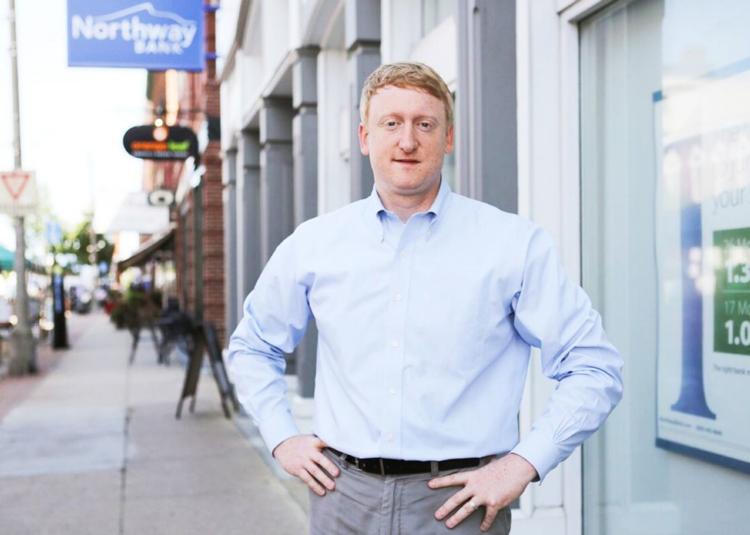 State Senator and Senate Majority Leader;
Mediator at Hess Gehris Solutions
Birthplace: Dubuque, Iowa
Family: Wife, Erin; daughters, Iris (19 months) and Josie (4 months); and dogs, Franklin and Roosevelt (aka "Rosie")
High school: Dubuque Senior High School
College/post grad degrees: B.A. from University of Northern Iowa; Master's in Public Policy from Georgetown University; law degree from the University of Iowa
What is the best career advice you ever received?
Don't forget to write a cover letter.
Why did you choose your profession?
For close to a decade I had the honor of serving as a legal aid attorney in New Hampshire, helping represent low-income families, seniors and veterans in a variety of settings, from preventing foreclosure on their homes, to helping families crushed by job loss, to battling with the VA. It is that fundamental belief we are all in this together, and that means everyone, regardless of income or background, deserves a shot.
What motivates you to give back to your community?
Solving problems and making progress helping people.
What advice would you give your 22-year-old self?
I doubt my 22-year-old self would have listened to advice from my current 39-year-old self.
What would make New Hampshire more attractive to young professionals?
There's a lot of great things our young professional organizations, our towns and cities, and our chambers have done and are pursuing. Overall, we could do a better job helping make New Hampshire more affordable, including working on housing costs, finally getting rail, and move forward with a real paid family and medical leave insurance plan, not more of the same old political talking points.
What would you like to be doing when you're 40?
I will be 40 very, very soon, so I suppose I don't have much choice but to be doing the exact same thing I am doing right now.