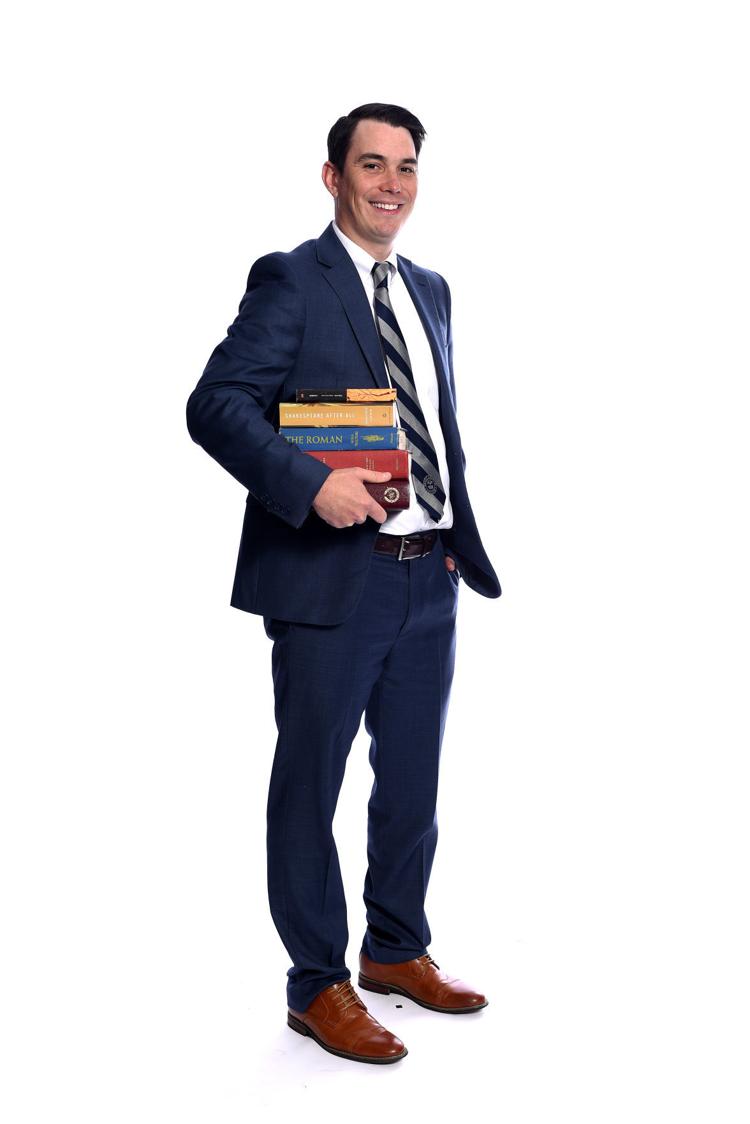 Age 30, Manchester resident
Assistant Director of the Academic Resource Center, Saint Anselm College
Family: Wife (Alex), Mother (Susan), Father (Joe), Brother (Brian), Dog (Keefe)
High school: St. Dominic Academy (Auburn, Maine)
College/post grad degrees: Saint Anselm College — Manchester, (B.A. — History); University of Notre Dame — South Bend, Ind. (M.Ed. and ACE Teaching Fellow), University of New Hampshire — Durham, (Ph.D. — Higher Education Leadership and Policy)
What is the best career advice you ever received?
My father, Joe, a retired higher education leader of over 40 years, will often remind me: "It's all about the students. Focus on doing right by the students, and everything else will work out."
What motivates you to give back to your community?
As a kid, Manchester was a wonderful place for me to grow up. As a college student at Saint Anselm, it was an incredible place to engage and to challenge myself intellectually and culturally. And now, as an adult, it has been an even better place to start a career and a family. Manchester's vibrant downtown, rich history, and lively arts, music, and culture scene make me proud to call this city my home. As young professionals and small business owners, who have chosen to stay, work, and play in the Granite State, my wife, Alex, and I, are committed to giving back, to investing in the city, and to making the future bright for the Granite State, and for our home, The Greater Manchester Area.
What advice would you give your 22-year-old self?
Well, at 22 I was a graduate student at the University of Notre Dame, applying to doctoral programs and looking to get my start in the field of higher education. So, I guess I'd say, "Keep going, keep pushing." Most importantly, though, I think I'd tell myself, "That girl you've been dating … She's the one!"
What would make New Hampshire more attractive to young professionals?
Rail. I think Manchester, Nashua, Concord, and the Seacoast would benefit tremendously from being interconnected via rail service. If we could conveniently and affordably take a "ski train" to the North Country, a "beach train" to the Seacoast, and a train to Boston, I think it would make this area even more desirable for young people.Volunteer activities:
Volunteer at Hillsborough County Nursing Home
Service Learning Instructor, Saint Anselm College
Chair, Staff Council, Saint Anselm College
President, Notre Dame Alumni Association Club of New Hampshire
Board of Trustees, St. Joseph Regional Junior High School
Volunteer With Big Brother, Big Sister of NH
Faculty/Staff Advisor Field Hockey and Cross Country Teams, Saint Anselm College
Previously served as an AmeriCorps Vista in St. Petersburg, FL
Last major achievement: Campus Compact for New Hampshire President's Good Steward Award — For a member of a college/university faculty, administration, or staff who has contributed his or her professional expertise in service to the wider community and who has significantly advanced public service on campus (2019).