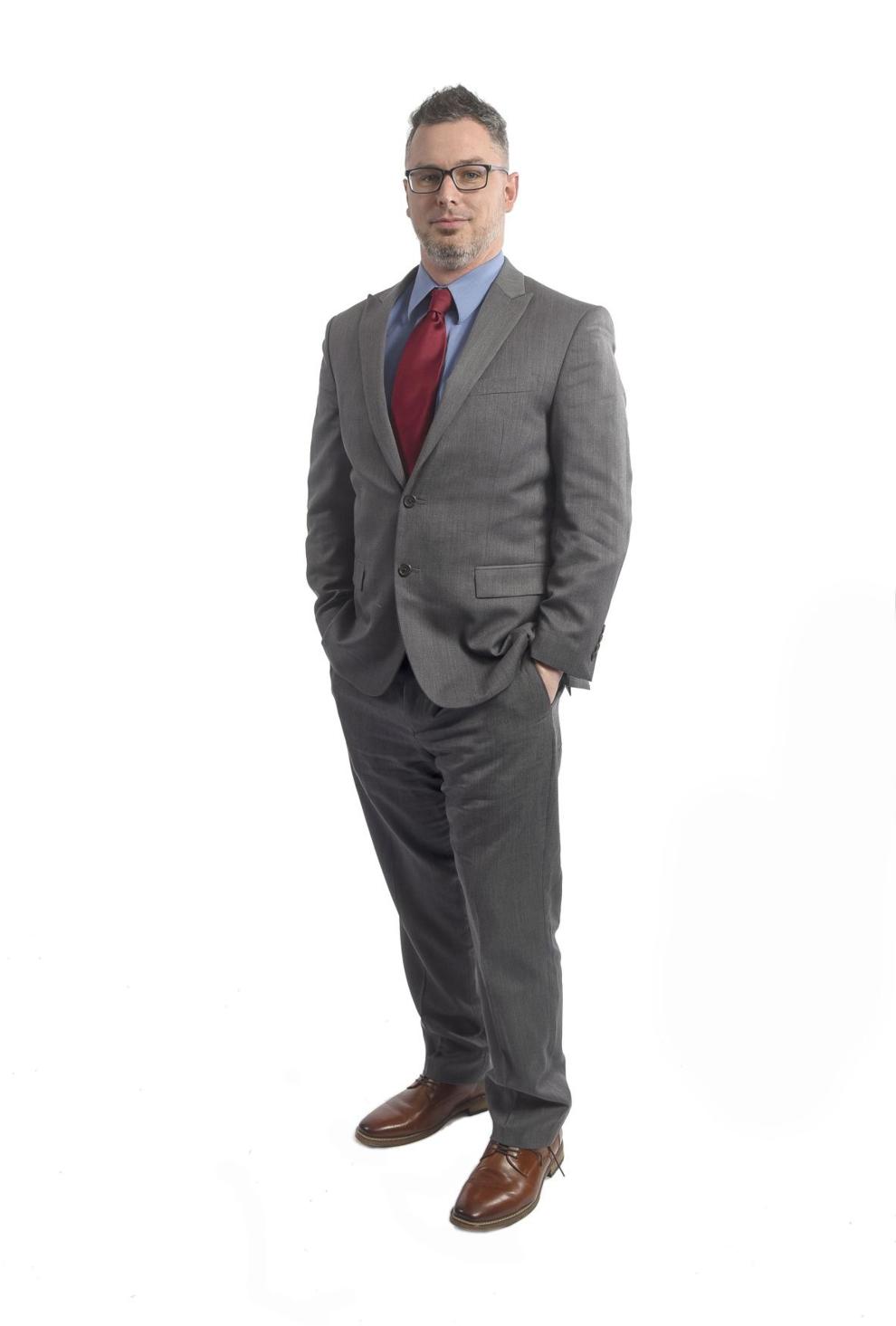 Age 38, Plymouth resident
Director of Campus Recreation, Plymouth State University
Family: Two boys, Braden (9) and Austin (7)
High school: Concord High School
College/post grad degrees: University of New Hampshire, Bachelor's of Science 2005; University of North Carolina at Greensboro, Master's of Education 2008
What is the best career advice you ever received?
Pay attention to what's really going on with people. Our department's theme is 'You Matter Here' and we take pride in telling families that when their students get involved in our department that they can 'Find Their Fit' on campus. Our students are at such a transformational time in their lives, and to be that place where students know that when I ask them how they are doing that I genuinely care. When a student tells me that I made their experience at PSU safer and more enjoyable, there is no better compliment.
What motivates you to give back to your community?
Helping others creates a ripple effect that can have a profound impact. There is no better compliment than someone telling you that you inspired them to help others. Modeling that mentality for my boys has already led them to want to be helpers too – whether helping organize food for students with food insecurities or coaching flag football for younger kids, they realize how good it feels to help others while also understanding why it matters. Doing kind things to help someone can make our community a better place.
What advice would you give your 22-year-old self?
Believe that you are capable of amazing things and because of that you can inspire others. Stay true to yourself, trust yourself, and push towards your goals because it's all worth it. And hold strong on those traditions and make time to enjoy all the amazing things in life.
What would make New Hampshire more attractive to young professionals?
New Hampshire was a great place to grow up and has been an even better place to raise my two boys, but I think we need to do a better job of telling our story of the many incredible opportunities that are around us. There is also a need for more affordable housing and to truly commit to making New Hampshire attractive and accessible to a more diverse population.
Volunteer activities: Lakes Region Flag Football Board of Directors; PUFO Board of Directors/Canned Food Drive Lead; NIRSA Region 1 Student Development Committee Chair; LRFFL Tournament Team Coach; Youth Sports Coach – Lakes Region Flag Football; Plymouth Thundercats Baseball; Pemi-Baker Basketball, Pemi-Baker Soccer.
Last major achievement: I'm proud of the work that I did with the Board of Lakes Region Flag Football to offer a safe and healthy fall season for over 250 kids from ages 4-15 in our community. We worked very hard to button up strong COVID guidelines and policies to keep our players and their families safe during our fall season and became an organization that others looked to for guidance for their youth sports programs. Special shoutout for the 10U LRFFL Titans Tournament Team that I coached throughout the summer and fall for winning the New England Flag Football League Turkey Bowl Tournament which marked a great way to end a successful season.