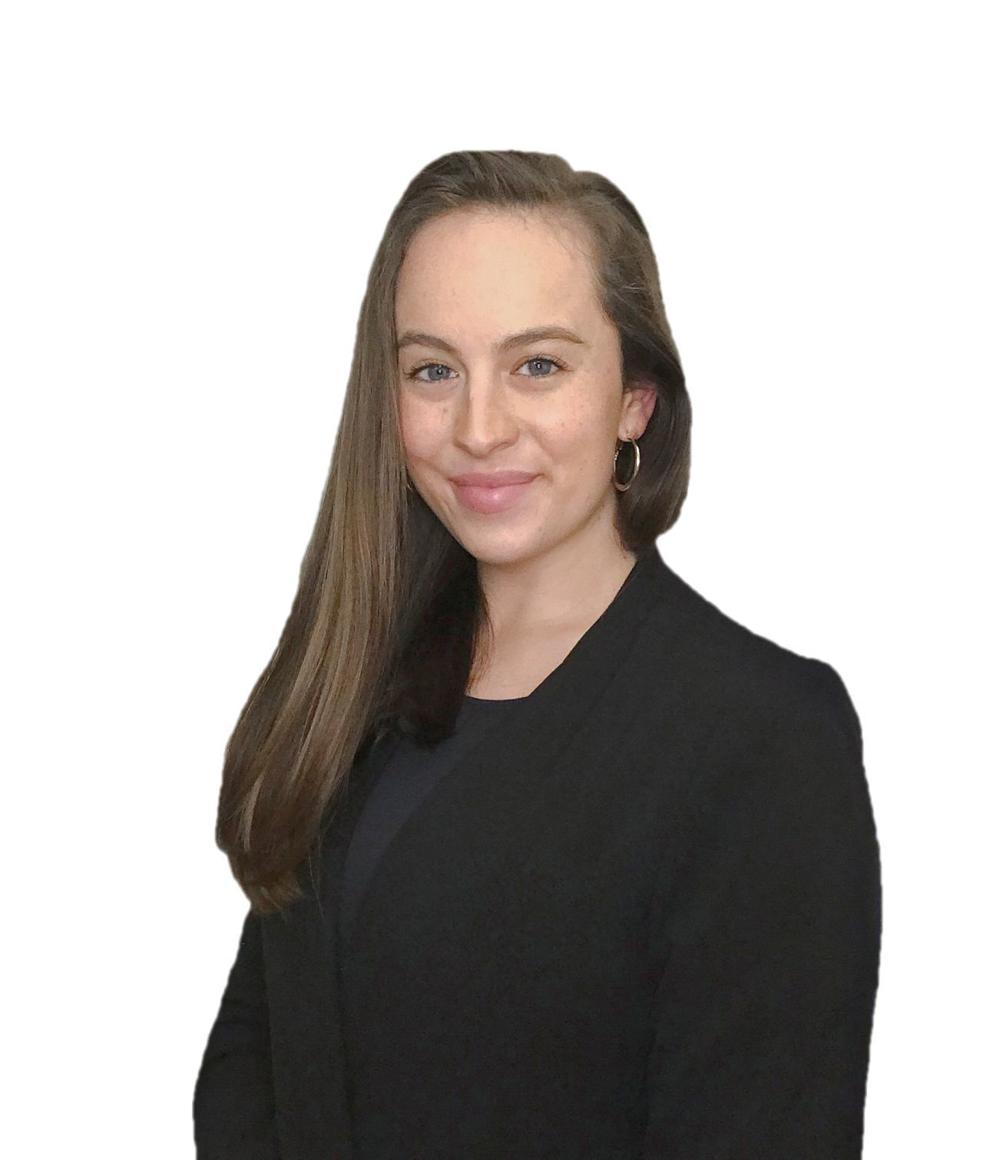 Molecular and Cellular Biology Ph.D. Student, Dartmouth College
Family: Parents, Jack and Becky; brother, Liam; and grandmother, Sandra.
High school: The White Mountain School, Bethlehem
College/post grad degrees: Master of Public Health (Dartmouth College); B.S. Biology/B.A. Political Science (Plymouth State University)
What is the best career advice you ever received?
Be firm in your goals and in the impact you want to make, but be flexible about the process. Your community's needs will change and new individual roles will be necessary throughout your career. Start developing and honing your hard skills, creativity, and value system now so that you will be ready to apply your training effectively in accordance with your evolving environment. Resilience is a valuable asset – adapt. Be prepared for opportunities, reimagine your options, welcome challenges, and be ready to pivot.
What motivates you to give back to your community?
We are parts of a whole – my work is inseparable from my community and grounded in our collective needs and knowledge. My career has been informed by the environment I grew up in. I spent the majority of my childhood in a medically underserved area and learned early about the structural inequities in medicine. I'm committed to increasing equity through scientific advances and by expanding the availability of inclusive and accessible health care in underserved communities. I hope to be a resource for younger members of my community who are interested in pursuing a similar role.
What advice would you give your 22-year-old self?
I'm 25, so 22 wasn't long ago – not enough to gather much wisdom anyway. But some advice to my slightly younger self … follow the instinct to study both biology and political science and to earn a public health degree before pursuing a Ph.D. This path won't be intuitive to many, but addressing health inequities through science and studying public health-informed questions in the lab is important. Scientists who understand the research to policy and implementation continuum are essential to the effective application of lab-based discoveries to health care and public health initiatives.
What would make New Hampshire more attractive to young professionals?
Affordable and accessible educational opportunities, housing, internet, and health care are essential to well-functioning communities. How these factors are addressed is a critical consideration for young professionals deciding where to invest time in their careers and communities. Most importantly, equity and social justice must be the guiding force of every initiative – anything less leaves resource gaps in our state's infrastructure that further compound systemic inequities.
Volunteer activities: Syringe service program research at the HIV/HCV Resource Center; COVID-19 response with the Northern New Hampshire Medical Reserve Corps; New Leaders Council-New Hampshire Board Alumni Chair; ElectHealth2020 founder; Vot-ER volunteer; New Hampshire Public Health Association Policy Committee member; Dartmouth College's Guarini School of Graduate and Advanced Studies Diversity Council member.
Last major achievement: Co-developed and co-taught a political science course on COVID-19 at Plymouth State University; was published in Pediatrics on pediatric mental health boarding in the United States – mental health boarding is particularly relevant to New Hampshire due to the 2018 ACLU-NH class action lawsuit against the state on the subject.