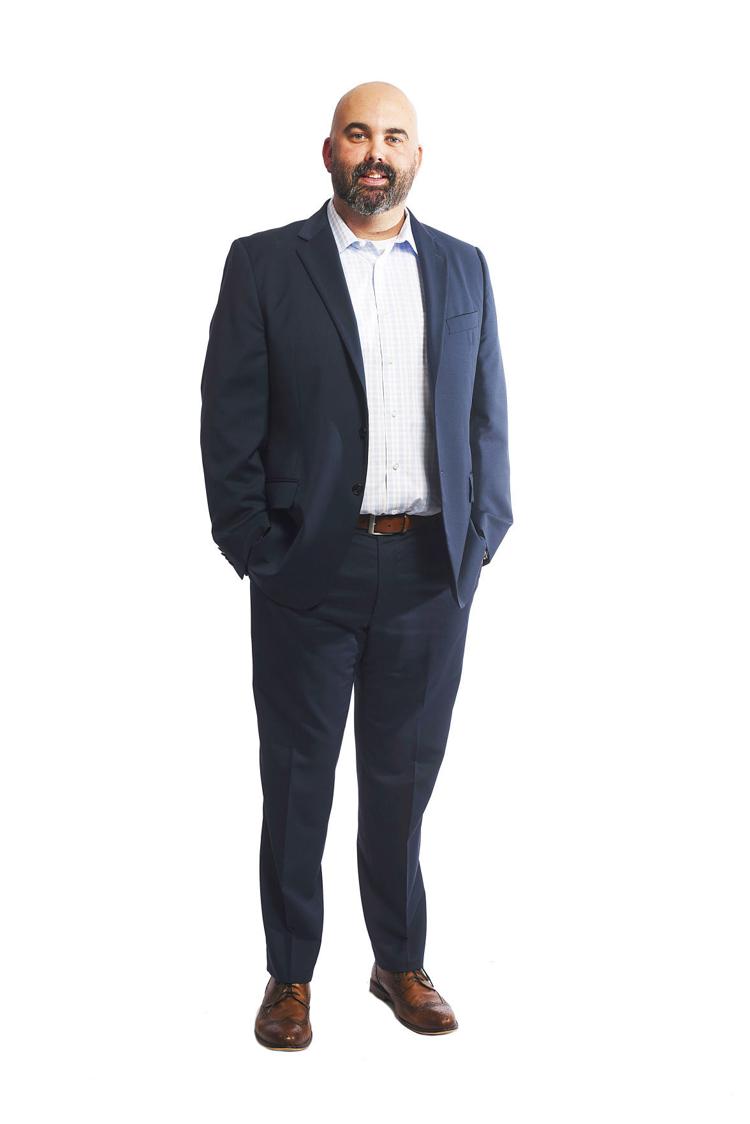 Program Manager, BAE Systems
Family: Wife Kristin, Daughter Ella, Son Anthony, Father Fran, Mother Joanne
High school: Noble High School, Berwick, Maine
College/post grad degrees: SNHU Business Administration
What is the best career advice you ever received?
If you're bored it's because you're boring!
What motivates you to give back to your community?
I've been blessed with opportunities in my life and I feel that it is our duty to provide these same chances to our youth.
What advice would you give your 22-year-old self?
Win the war not the battle … because not all battles need to be won.
What would make New Hampshire more attractive to young professionals?
Easier access to work, shopping, restaurants by means of better commutes. Our young professionals don't want to spend hours driving to work or play. When I was growing up, all my friends and I wanted to do was get the keys from dad and go for a ride. Now I see less and less emphasis or desire to do this by our youth. I think owning a car and going for a joy ride is a thing of the past, and we will have to think of our commutes and transportation when we consider expansion and our continued growth in New Hampshire.
Volunteer activities: Coaching boy's grade 1-2 and girls grade 3-4-5 basketball, BAE Systems Warrior Integration Program mentor.Last major achievement: I received a collaborative innovation award from the Manufacturing Leadership Council (MLC) for my augmented reality project with Microsoft and PTC.