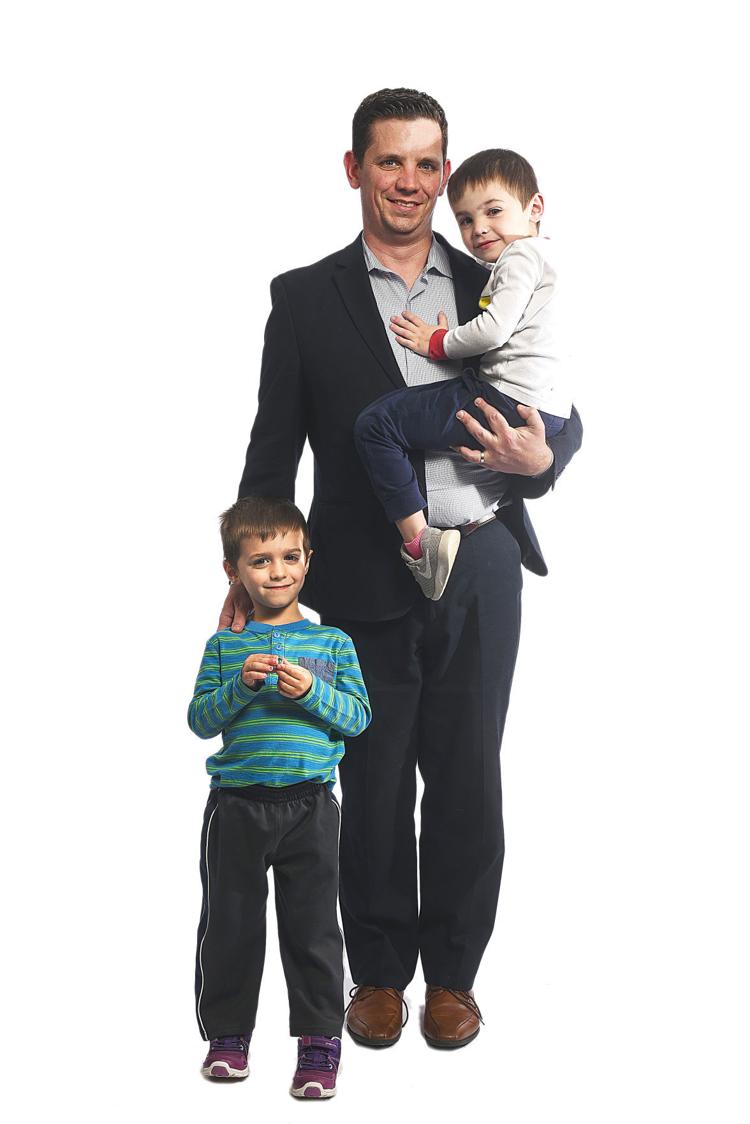 Age 38, Manchester resident
Vice President of Policy, New Futures
Family: Wife, Anna; twin sons, Jonah and Evan, both 4; dog, Clarence the Corgi
High school: Central High School in Manchester
College/post grad degrees: Bachelor's Degree in Communications, Sociology from Boston College; Master's in Educational Studies from Southern New Hampshire University
What is the best career advice you ever received?
Surround yourself with smart, passionate people, and try not to get in their way. I'm so fortunate to work with an incredible group of colleagues who are smarter and more talented than I'll ever be.
What motivates you to give back to your community?
My work is in public policy, but I know that policy change doesn't mean anything if people don't invest in their community and work to make it better. It's the best way I know of to create the community I want to raise my kids in.
What advice would you give your 22-year-old self?
There's no place like home. New Hampshire is a truly special place. Don't fight it.
What would make New Hampshire more attractive to young professionals?
Affordable housing. New Hampshire has so much to offer young people, but if they can't afford to live here, they'll never know it. Creating more affordable housing is critical to the future of our state.Volunteer activities: Board of Directors, Friends of New Hampshire Drug Courts; Board of Directors, The Moore Center in Manchester; Board of Directors, Temple Adath Yeshurun in Manchester.
Last major achievement: It's not nearly enough, but this month, health care providers across New Hampshire started receiving just a little more money to help them care for those in need. I'm proud to have worked alongside a broad group of lawmakers and stakeholders to make this happen, and I'm looking forward to fighting for more.