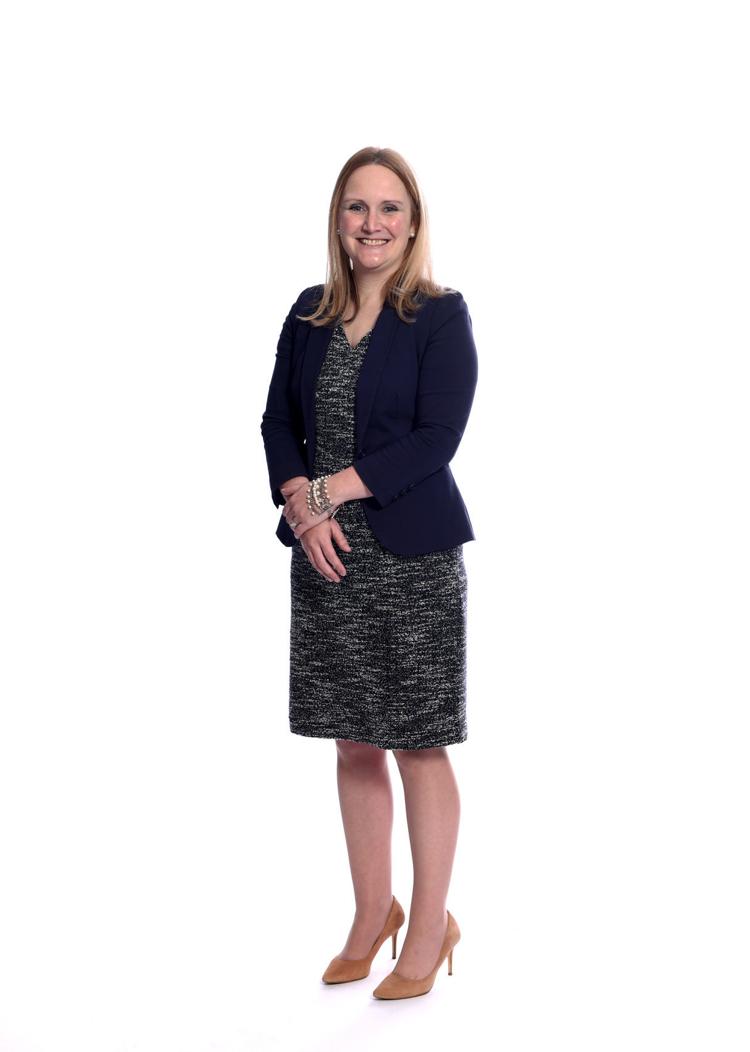 Age 37, Hooksett resident
Deputy General Counsel & Executive Director of Compliance, Catholic Medical Center
Family: Husband, Matt; kids, Andrew (5) and Emily (2)
High school: Bishop Guertin, Nashua (Class of 2000)
College/post grad degrees: University of New Hampshire, B.S. in Math & Economics (Class of 2004); New England School of Law, J.D. (Class of 2008)
What is the best career advice you ever received?
My dad has a saying that if you show up, on time, and with a good attitude, you will be ahead of 90 percent of people right out of the gate. My mom taught me to be organized in everything that I do, and both my parents instilled a strong work ethic in me from a young age, emphasizing effort over achievement. They always said that if you try your best, you will be successful no matter what you do, which has proven true for me.
What motivates you to give back to your community?
I've been blessed with great opportunities and unwavering support from my husband and family. When you have a lot, I think you have a personal responsibility to pay it forward. I grew up ringing the Salvation Army bell with my family every Christmas, volunteering at Special Olympics events every summer, and learning that there are bigger things in life than me. I want to continue to contribute to my community personally and also raise my kids to recognize the importance of helping others in need and those who are less fortunate than them.
What advice would you give your 22-year-old self?
Be confident in yourself, worry less, and say "yes" to every invitation. Good things will follow.
What would make New Hampshire more attractive to young professionals?
I believe that being happy, regardless of where you are, is about the people you are with. Therefore, it is important for New Hampshire to have networks and social opportunities for young professionals to meet new people and make friends.
Volunteer activities: Past member of the Board of Directors of the Mental Health Center of Greater Manchester (2012-18) and Big Brothers Big Sisters of Greater Manchester (2009-12), Interviewer for the St. Paul's School Advanced Study Program (2009 – present)
Last major achievement: My kids!