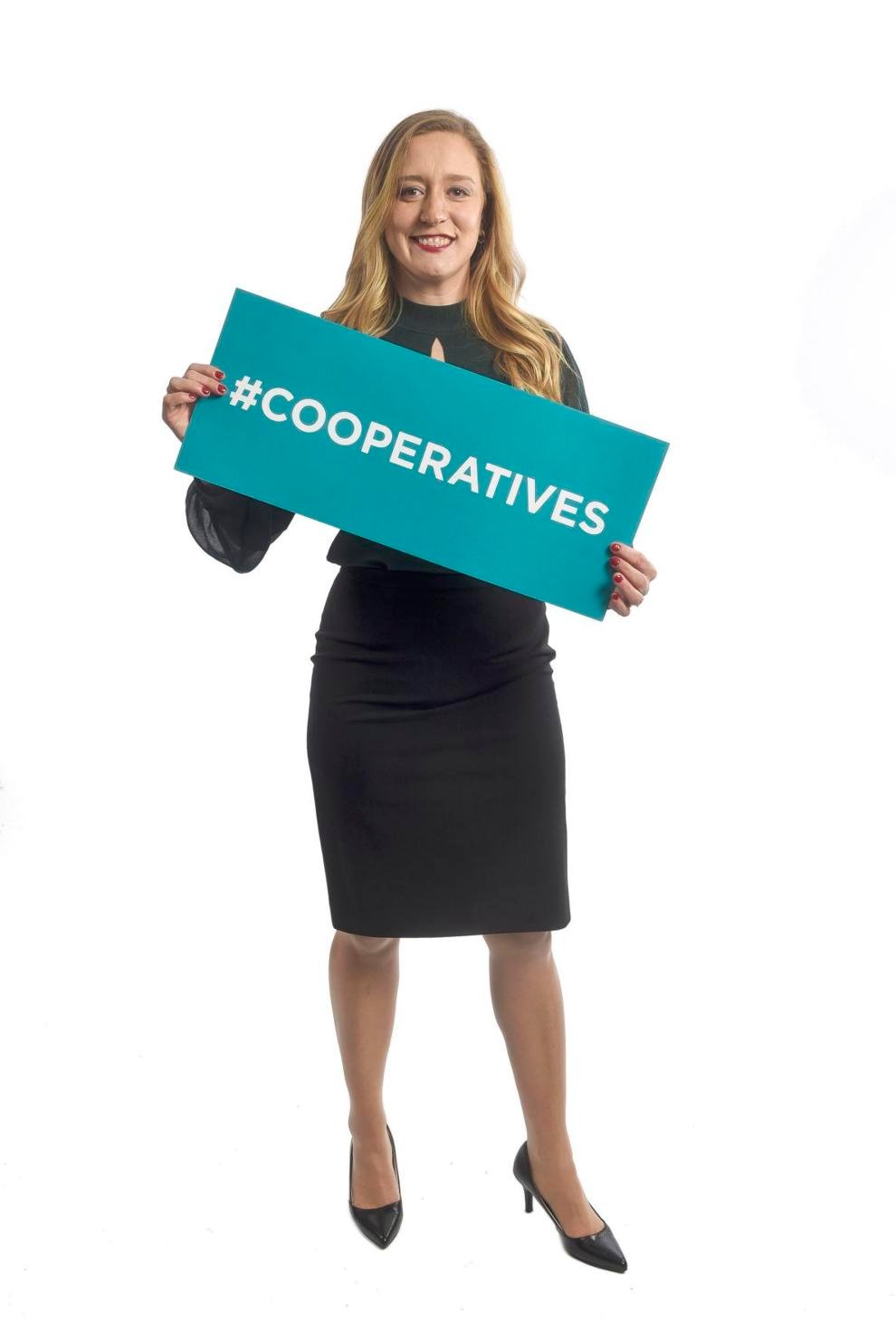 Age 33, Manchester resident
Strategy Director, Cooperatives for a Better World – Special Projects, CCA Global Partners
Birthplace: Newburgh, N.Y.; raised since age 7 in Chichester, N.H.
Family: Thank you to my parents, siblings, in-laws, and my wonderful partner of six years, Christopher Van Valkenburgh.
High school: Pembroke Academy
College/post grad degrees: Bachelor's of Science Secondary Special Education, University of Maine – Farmington
What is the best career advice you ever received?
"Ask yourself, 'is my work making other people's lives better? Is it helping to build a better world?' Having a championing purpose behind your work, lifting others up with you, will make your actions so much more fulfilling." – Howard Brodsky
What motivates you to give back to your community?
I am motivated to give back to my community by the love I have for the area and the people in it. I see so much potential in all the places and activities across the state; and I know that potential can far exceed all expectations if we give a little bit more of our time and talents in all the ways that we can. It is my hope that my small effort is part of a larger community-building story ensuring that each year our community is stronger than the last.
What advice would you give your 22-year-old self?
Hold onto your love of learning, never stop being curious; you won't just be noticed for what you know and what you can do, but for your enthusiasm and aspirations that keep you growing and achieving. With that, you will always surprise yourself and those around you with unexpected achievements.
What would make New Hampshire more attractive to young professionals?
Young professionals and young families are looking for connectivity, engagement, accessibility, and culture in the places they want to live, work, and play. So many special things about New Hampshire make it the place people are looking for, yet most feel like best kept secrets. Attracting more people to our state comes down to doing a better job of sharing what we have and the potential that young people can help realize in business, in recreation, in the arts, and so much more – it comes down to doing a great job of illustrating and sharing both what we are and what we can be as a regional community.
Volunteer activities: Big Brothers Big Sisters — volunteer community-based mentor; Pine Haven Boys Center — volunteer; 2020 graduate of Leadership Greater Manchester — Chamber of Commerce; Stay Work Play Board of Advisors; Currier Museum of Art Advisory Council; Canterbury Shaker Village Board of Corporators. Financial support of: Families in Transition, Symphony NH, Canterbury Shaker Village, Animal Rescue League, NHPR, PBS, Boys and Girls Club, CASA, United Way, and the 100 Club of N.H.. University Collaborations: Collaborating with SNHU on certificate programming to support cooperative and shared ownership professionals, and with St. Anselm College to put on regional Shared Ownership Forums.
Last major achievement: 2020 Graduate of Leadership Greater Manchester program with the Chamber of Commerce. Helping the businesses and organizations of which I am a part navigate the unexpected and unprecedented challenges of the COVID-19 pandemic.