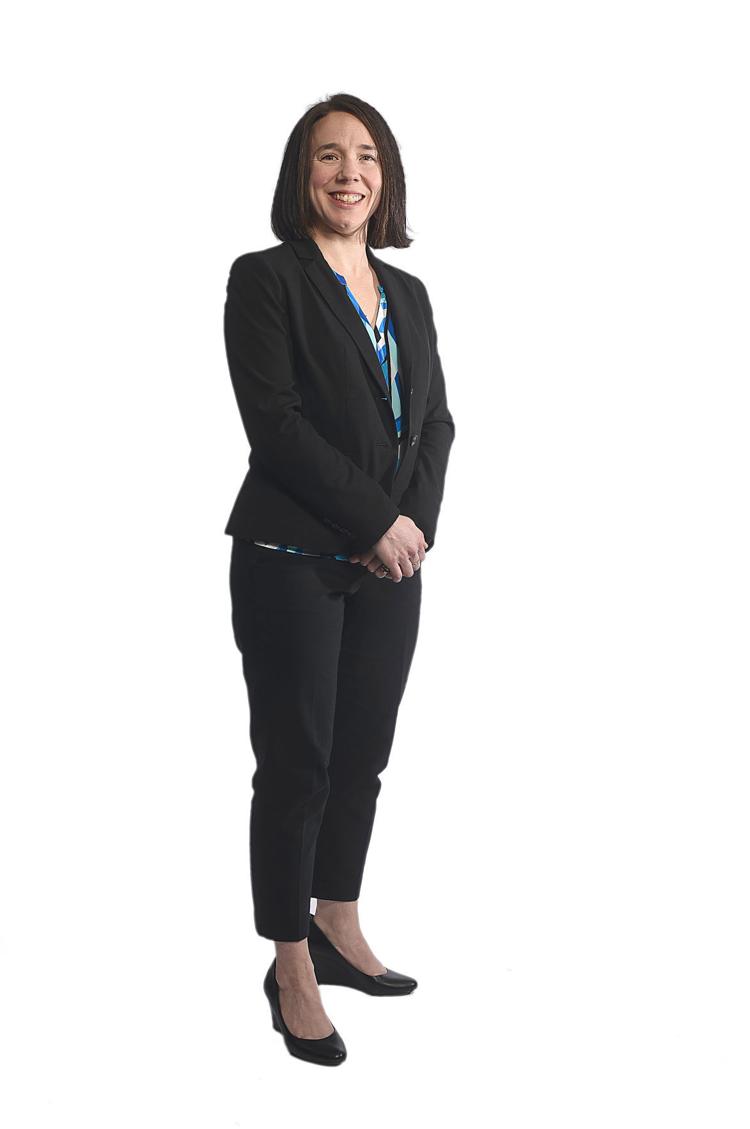 Chief of Police, North Hampton Police Department
Birthplace: New Hampshire
Family: Husband, Tim, and two sons, Michael (9) and Declan (6)
High school: Oyster River High School
College/post grad degrees: University of New Hampshire — B.A. Sociology and Political Science and Master of Public Administration (M.P.A.)
What is the best career advice you ever received?
"Focus on progress not perfection."
What motivates you to give back to your community?
I have always had a calling to public service and feel the responsibility to be approachable in my position. I see it as my duty to be able to support all members of the community from a young child to the most recent victim of crime. I feel a strong desire to be there in people's time of need.
What advice would you give your 22-year-old self?
Don't be so focused on your goals that you miss opportunities that are beyond your dreams.
What would make New Hampshire more attractive to young professionals?
We can brag about how safe the state is, the four seasons of recreation in beautiful outdoor settings, a thriving economy, but we need to ensure there is ample opportunities for affordable housing. We should also make sure our state is a place where young professionals can grow their families with excellent early childhood education, public schools with adequate funding, mental health resources and the sense of community we all desire.
Volunteer activities: Current President of the Board of Directors for the non-profit childcare center Growing Places.
Last major achievement: Graduation from the FBI National Academy in Quantico, Va., September 2017. My three months at the FBI Academy was a career dream fulfilled. My time there was made possible through the support of my employer, co-workers, my husband, children, extended family and my community. This experience built my qualifications and confidence that led me to my career milestone of becoming the Chief of Police in North Hampton.