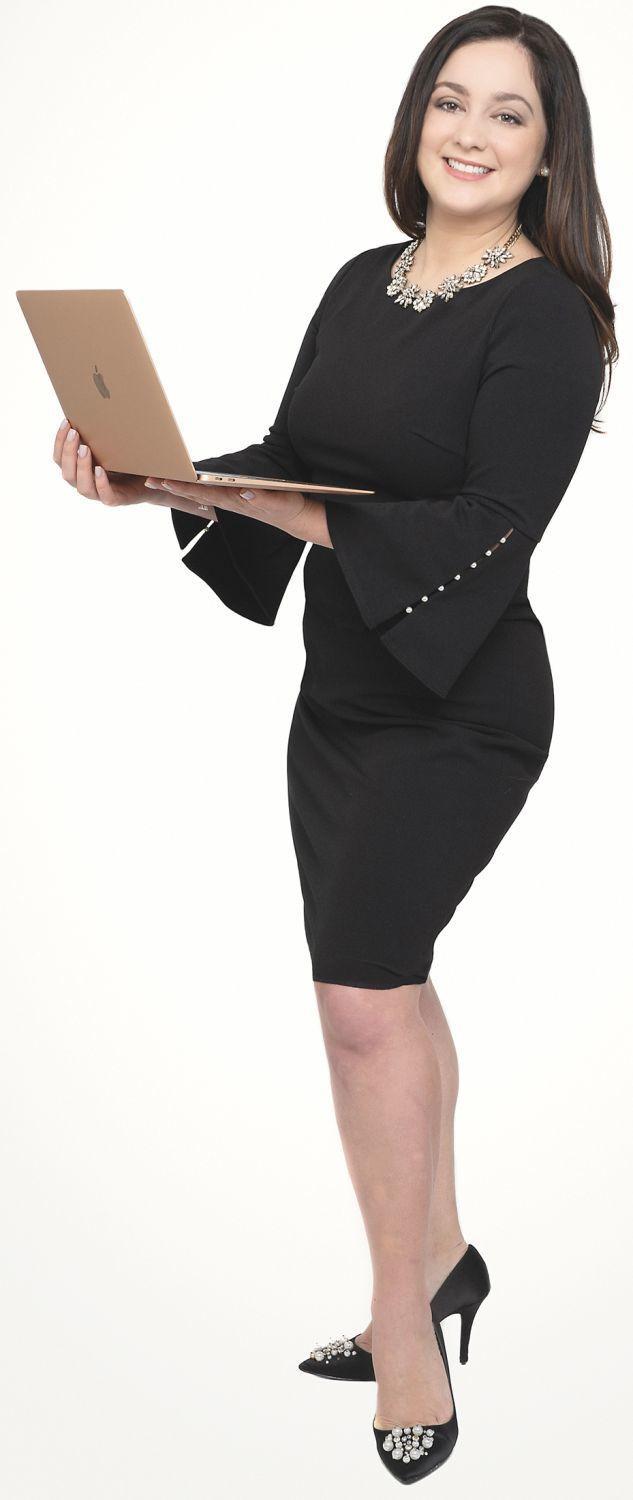 Founder, Prosper Peak; Adjunct Professor, New Hampshire Institute of Art; Instructor, University of New Hampshire; Proprietor and Instructor (Latin and Ballroom), Living Room Dance Lessons
Birthplace: Waterbury, Conn., raised and resided in Middlebury, Conn.
Family: Husband, Jeffrey C. Trombley; pup, Rigley; parents, Mark and Nerina Carroll; twin brother, Anthony Carroll
High school: Waterbury Arts Magnet School
College/post grad degrees: B.S. in Psychology, concentration in Industrial-Organizational Psychology from Eastern Connecticut State University
What is the best career advice you ever received?
When you need the courage to be bold, simply ask yourself, "What's the worst case scenario?" When you have the answer, ask, "Can I live with that?" And if the answer is yes, then take the risk!
Why did you choose your profession?
I'm a walking billboard for anything I love and care about, including products and services that excite me. Since my first marketing internship in the 10th grade, I knew this was a career path I wanted to explore. I'm a lifelong learner who loves to problem solve. Marketing strategy, education, and speaking offer me the unique opportunity to help others grow while continuing to expand my own knowledge. This led me to turn my 'side hustle' work into a thriving company!
What motivates you to give back to your community?
At a very young age, my parents instilled the importance of volunteering. Every hour invested in my community is worthwhile. It is where I met my husband, where I have expanded my career and where I have started my companies. It is also where we'd like to grow our family. Some of my best memories and strongest friendships have come from volunteering. If you aren't giving back to your community yet, try something new; it is quite rewarding.
What advice would you give your 22-year-old self?
You made the right choice to move to New Hampshire! (My parents are still coming to terms with this!)
What would make New Hampshire more attractive to young professionals?
We need to mobilize efforts to see a measured improvement around attracting and retaining more young people. This is a team effort! We're on the right track because of organizations like Stay Work Play and Manchester Young Professional Network. This year they will become a stronger voice for young people; advocating for housing affordability, decreasing education debt and protecting New Hampshire's outdoor advantage.
What would you like to be doing when you're 40?
Continuing to build a stronger community while running a mission-driven company and living each day with purpose, surrounded by my family and friends.
Volunteer activities: Manchester Connects (Board Member/Marketing and Communications Co-Chair); Manchester Young Professional Network (Council Member/Co-Chair of Community Involvement and Advocacy); Stay Work Play (Advisory Board Member); New Hampshire High Tech Council (Committee Member of Entrepreneur of the Year); Leadership Greater Manchester (Board Member/Communications and Media Day Facilitator); Manchester Proud (Volunteer); City Year NH (Mentor); Nepris (Guest Instructor).
Last major achievement: Creating Prosper Peak, a growth marketing company and digital marketing academy, has allowed me to set the bar higher than I ever have before. We have supported local startups with defining their brand to their first few lead generation campaigns, we shake things up with established companies and worked with non-profits to define their strategic plans.