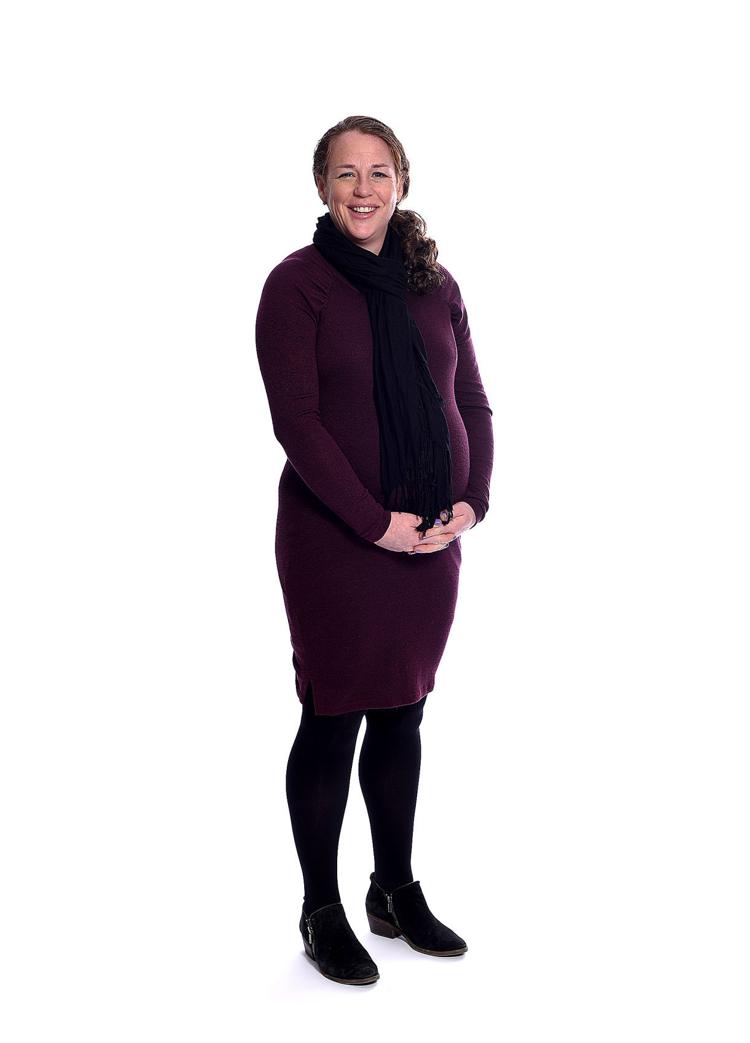 Age 36, Londonderry resident
Vice President, Clinical & Supportive Services, Families in Transition-New Horizons
Family: Wife, Lauren; two sons, Aidan and William
High school: Central High School, Manchester
College/post grad degrees: University of New Hampshire, B.A. (2006) — Social Work; University of New Hampshire, Masters in Social Work (2010)
What is the best career advice you ever received?
The best career advice I received was to focus on a specialty in my Social Worker career. This encouraged me to become dually licensed as a Social Worker (LICSW) and a drug and alcohol counselor (MLADC). Focusing on a specialty has permitted me to enhance the field of substance use disorders treatment within the arena of social work. Additional words of wisdom I learned has been to never say no to any opportunity that comes your way. This advice has allowed me to step out of my comfort zone and make change.
What motivates you to give back to your community?
My motivation to give back to my community stems from my family. I come from a family who works in every sector of our community helping others and developing systems of change. I feel so fortunate to be working in the community I grew up in and giving back to the city and state that has provided me with incredible opportunities.
What advice would you give your 22-year-old self?
Be true to who you are and be grateful for all that you have. Also, always stay connected to the people who have a positive impact in your life.
What would make New Hampshire more attractive to young professionals?
I have always thought New Hampshire is an attractive state to live in and it continues to be more and more attractive to young professionals. I have watched so many friends and family members leave and come back to raise their families. I would encourage New Hampshire to continue to look at increasing affordable housing and look at ways to increase diversity among young professionals.Volunteer activities: Vice President of New Hampshire Providers Association; Board Member of the New Hampshire Correctional Facility for Women's Citizen's Advisory Board.Last major achievement: My last major achievement was supporting a dedicated leadership team to address the transition of a substance use treatment facility that was placed into receivership with Families in Transition-New Horizons. I collaborated with my colleagues and community stakeholders to assess the strengths of the Serenity Place organization in order to help ensure all clients, programs and 75 staff members were successfully transitioned to new entities and employers. All these objectives were simultaneous and collectively done with the assistance of state and city officials and countless professions from community non-profits, local hospitals, emergency responders, and social service providers. I had the good fortune to be part of a community-wide effort to oversee this significant undertaking of ensuring the provision of clinical care for one of our most vulnerable population. This transition occurred during a heightened period of New Hampshire experiencing the impact of the substance use epidemic. Leading this very fragile system's transition, while ensuring no programs were eliminated and all clients were seamlessly supported in maintaining treatment within new organizations, was key to this achievement.