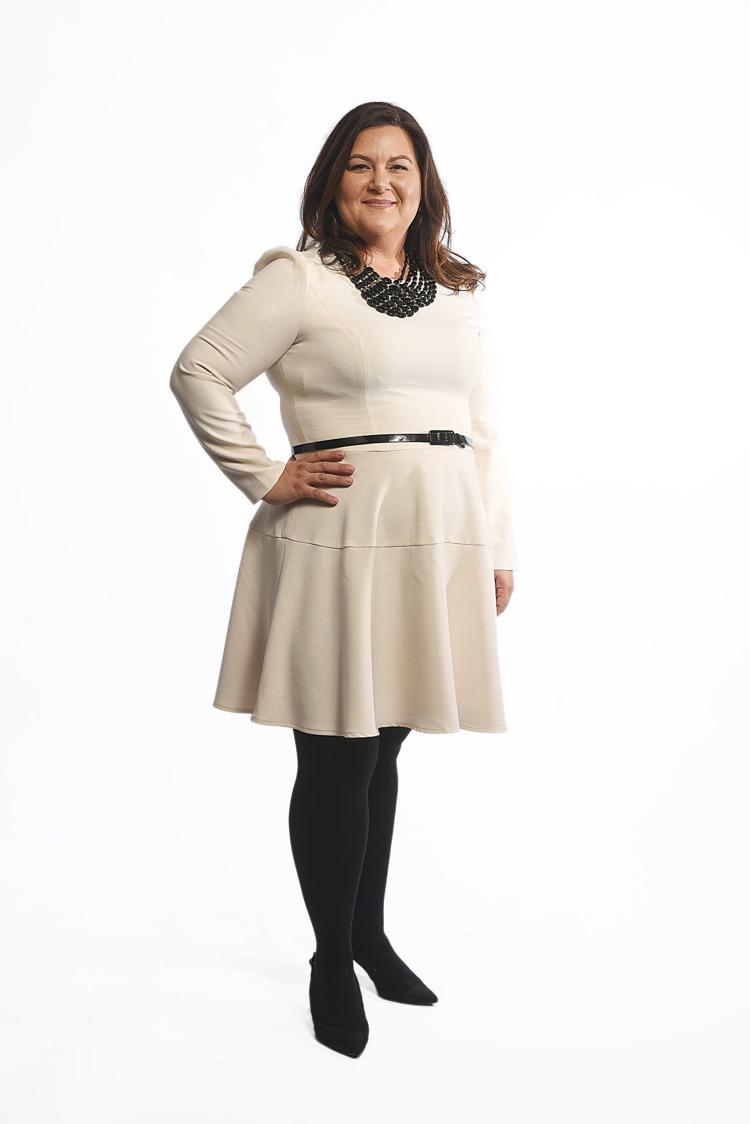 Director of Community Relations, Children's Hospital at Dartmouth-Hitchcock
Birthplace: Elizabeth, N.J.
Family: Husband, Michael; daughter, Stella (8); son, Samuel (4)
High school: Manchester High School West
College/post grad degrees: BS Advertising and Marketing Communications, Fashion Institute of Technology
What is the best career advice you ever received?
Know when it's appropriate to send an email, pick up the phone, or have an in-person conversation. Your colleague, client, or supervisor will respect you for being present. It is often so easy to get caught up in just using email as a main form of communication, but what you start to lose is your ability to have meaningful conversations and build relationships, which are key to helping you grow as a person.
What motivates you to give back to your community?
I have a very vivid memory of my father going through our cupboards at home collecting what pots, pans and dishes he thought he wouldn't get yelled at for taking by my step-mother. When I asked him what he was doing, he said that a family he had just met had arrived from Colombia, like he did so many years ago, and had nothing. He said it was important that we always help welcome others to our community with open arms and show them compassion and respect. That thought was deeply planted in my mind from a very young age and since then has been a guiding light in how I live my life and support the community I am honored to call home. Children's Hospital at Dartmouth-Hitchcock has provided me the opportunity to hone my passion for supporting others and work with an incredible team to help build a brighter and better community for our future leaders.
What advice would you give your 22-year-old self?
Listen. Your advice can be given at any time, but cultivating your skill to truly listen and absorb when someone is providing words of wisdom, lessons learned or life experiences should be valued and will support your own internal growth.
What would make New Hampshire more attractive to young professionals?
It would be wonderful to assist in developing a more robust mentorship program for our young people to see all the great opportunities our state has to offer. As a leader in the trades, my husband often discusses the need for our younger generation to learn that college isn't the only option to build your future success. By offering our young people the opportunity to not just hear but also experience all the great work many of us are contributing to, we hopefully inspire them to stay, support and influence our community's future growth.
Volunteer activities: Penacook Youth Soccer Coach; Hope for NH Recovery event committee member; Granite State Baseball Dinner event committee member.
Last major achievement: Completing the Leadership Greater Manchester Program through the Greater Manchester Chamber of Commerce.