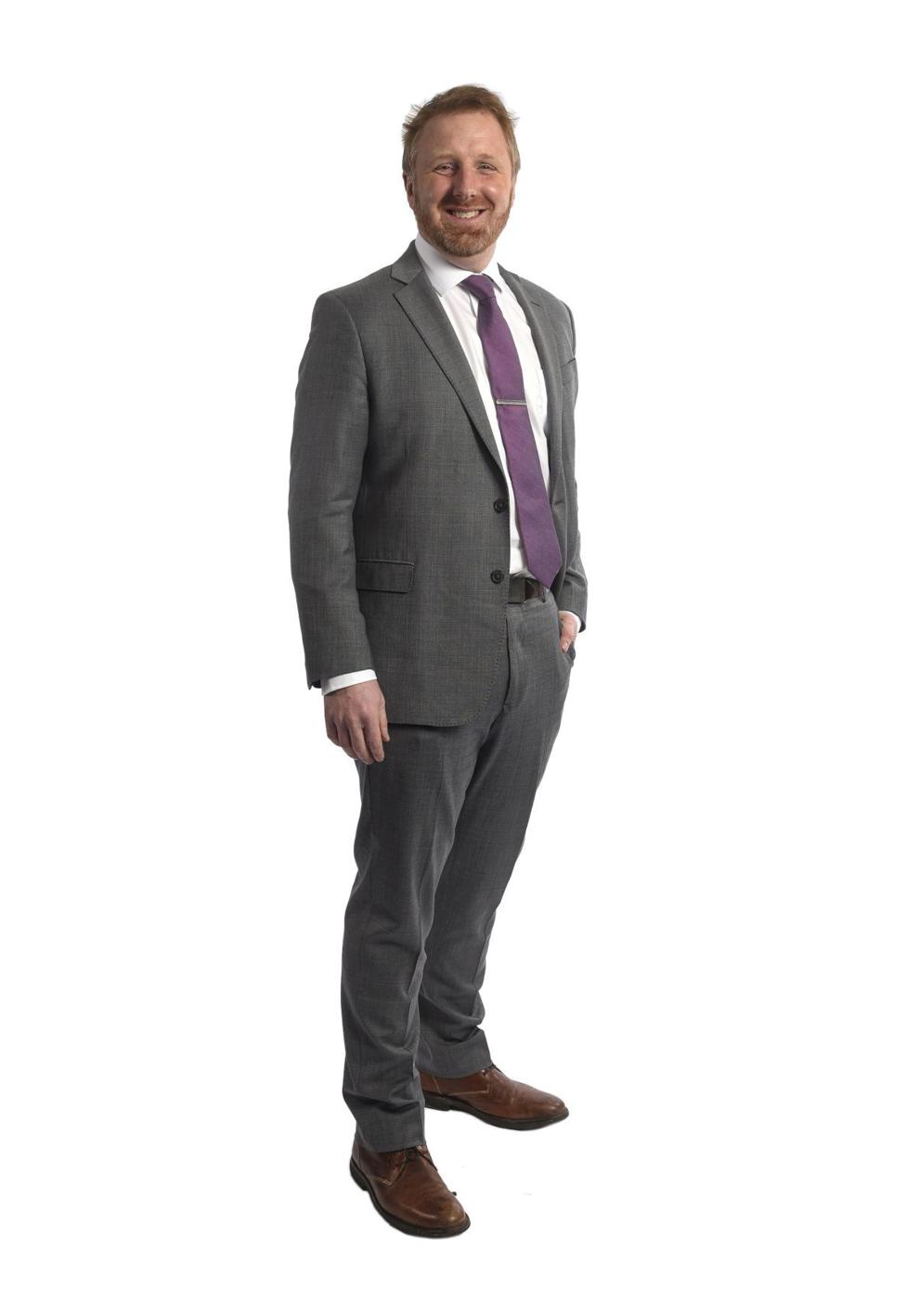 Associate Attorney, Nixon Peabody, LLP
Birthplace: Born at Concord Hospital, raised in New Boston.
Family: Father, Peter Warecki; mother, Ellen Warecki; wife, Sarah Warecki; children, Colin Warecki, Amelia Warecki, Peter Warecki, and Anne Warecki.
High school: Goffstown Area High School
College/post grad degrees: Stonehill College, Bachelor of Arts, History/Economics; University of New Hampshire School of Law, Juris Doctor
What is the best career advice you ever received?
I've been fortunate to have worked with many different mentors over the years who have helped me hone my legal practice. They have largely led by example but some particular nuggets of wisdom stand out. First, know your judge, or fact-finder, and their staff. Second, there is a difference between decision-making and reasoning; the art of persuasion requires you to master both. Lastly, never underestimate the importance of brevity …
What motivates you to give back to your community?
Whether as a child in New Boston, or a new resident of Concord 10 years ago, I was struck by the vibrancy of these communities. As I got older, it became apparent that such vibrancy was the sum of many different people working together for a common good. I want to do my part to ensure my community is better than when I found it, so that future generations can benefit, learn by example, and take up the mantle.
What advice would you give your 22-year-old self?
Slow down and live in the present. With the aid of hindsight, I wish I would have slowed down and enjoyed the moment more.
What would make New Hampshire more attractive to young professionals?
Two things come to mind – especially now that COVID-19 has likely changed the way in which many people work. First, affordable housing and wages. A young professional in New Hampshire is confronted by real challenges: Where to live and how to pay for it? Housing stocks are low and the deficit in supply is only driving up the cost of existing housing. That, combined with a wage scale that increases dramatically the farther toward Boston you go, does not encourage young people to move (or return) here or start (or expand) families. Second, diversity. Diversity encourages innovation and economic prosperity and is, historically, the engine that powers population growth in New Hampshire. As the state ages, and the need to just replace our population comes to full fruition, these issues must influence policy decisions.Volunteer activities: I have had the great fortune to serve in various capacities, as a director, past vice president, and past president, at Intown Concord, Inc. over the past six years. Intown Concord is a community organization which has helped transform Concord into a culture and art destination. I am particularly proud of the various, annual events that Intown Concord runs, such as the Market Days Festival, Midnight Merriment, and the Upstairs/Downtown Walking Tour, and the real impact it has had on creating a vibrant downtown. I am also a volunteer with the Daniel Webster Council of the Boy Scouts of America. I helped lead my son's troop in Concord for several years and have helped raise funds for the Council's excellent programming and facilities. Finally, and perhaps most rewarding, I dedicate significant time and effort to pro bono legal representation for children and immigrants.
Last major achievement: Last April, at the onset of the COVID-19 pandemic, I partnered with the ACLU of New Hampshire to file a lawsuit on behalf of civil immigration detainees seeking release given the risk of transmission of the virus in congregate environments. Through the hard work and dedication of our team, and the bravery of our clients, we were able to convince the court, the jail, and the government to intervene and, among other things, release about two dozen non-violent and medically vulnerable immigrants into community-based monitoring programs.