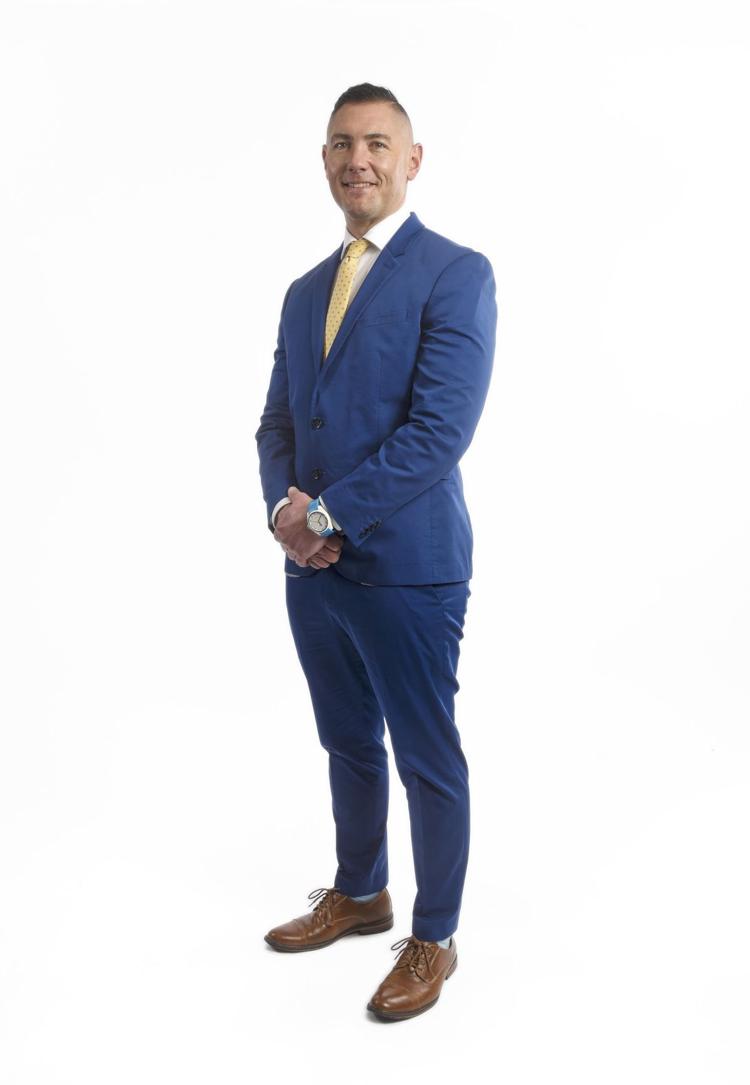 Age 39, Manchester resident
Police Captain and Services Division Commander, Londonderry Police Department
Family: Son, 2, and daughter, 4.
High school: Trinity High School, Manchester, Class of 1999
College/post grad degrees: Saint Anselm College, Manchester, Class of 2003, Bachelor of Arts in Criminal Justice; Southern New Hampshire University, Manchester, Class of 2014, Master's in Business Administration; Southern New Hampshire University, Manchester, Class of 2016, Master's of Science in Justice Studies
What is the best career advice you ever received?
Don't judge those who you may arrest or with whom you may come in contact. Treat them with respect and compassion; everyone has a story and we see only but a fraction on a good day. Chief Joe Ryan (my first police chief).
What motivates you to give back to your community?
Perhaps inherent in my profession as a police officer, I truly enjoy helping others and doing kind acts. I receive a greater sense of personal and professional satisfaction from a simple "thank you" than I do any awards or public recognition.
What advice would you give your 22-year-old self?
Don't always do things because you think others want you to do them; do them because you want to. It's OK to be you.
What would make New Hampshire more attractive to young professionals?
If we could offer more affordable housing, then I think more young professionals would remain in New Hampshire to raise a family. Our quality of life here is second to none and as a life-long Granite Stater, I don't plan on leaving anytime soon!
Volunteer activities: N.H. Police Association Pipes and Drums (I have played the bagpipes with the band for the last 15 years and served as president for five years; we perform – at least before COVID – at dozens of events annually to include parades, graduations, funerals, veterans/military events, and many more. Our principal purpose is to perform at the line of duty death funeral of a N.H. police officer killed in the line of duty). I also founded a 501c3 in my son's name to assist families in the Elliot NICU as our son was 12 weeks premature. It is called the Thomas P. Cheetham L.E.A.F. (Living Expenses Assistance Fund).
Last major achievement: Fathering two amazing children will always be my greatest achievement but, second to that, my promotion to Captain in December 2018. I work with a great team of people who oversee department-wide training, recruitment, building/fleet maintenance, prosecution, professional standards, social media, and lastly records/dispatch. I am extremely proud of the positive influence our team has across the entire agency and community.