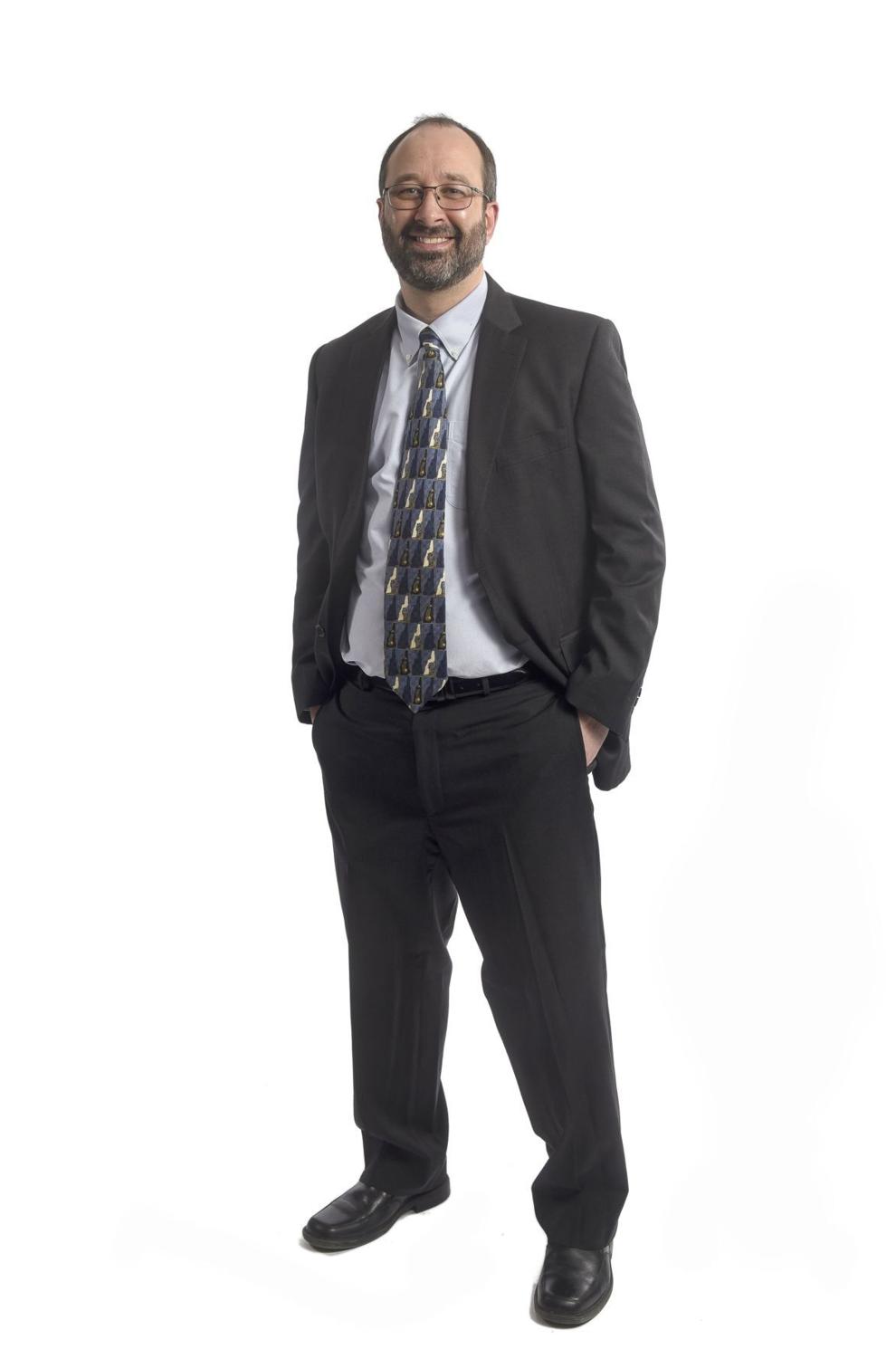 Age 39, Manchester resident
Partner/Attorney, Law Offices of Parnell, Michels & McKay, PLLC
Birthplace: Nashua (grew up in Derry)
Family: Wife – Amanda Parker; Daughter – Cadence J. Parnell (3 years old); Son – Sebastian J. Parnell (22 months old); Father – William B. Parnell (1949-2020); Mother – Jeanne L. Parnell; Older Brother – William (Brad) Parnell and his wife and three girls (Meghan, Abigail and Gabriella); Young Brother – Michael J. Parnell and his wife and three children (Elsie, Lincoln and William); Step-Family – Bernadette Parnell (step-mom/widow), Erin Parnell (step-sister), Ryan Kilday (step-brother), Christina Willis (stepmother).
My mother also has a long-term boyfriend, William "Bill" Cook, but is unmarried. He has a daughter (Anne) and son (Billy).
I have two dogs (Griffin and Cisco), three cats (Nialla, Emmy and Tony), and a teenage fish (16) named Jaws and his brother, Milo.
High school: Pinkerton Academy
College/post grad degrees: B.A. in English Literature and Language from SNHU; Juris Doctorate from New England Law — Boston
What is the best career advice you ever received?
Everyone you meet is a potential client, so comport yourself accordingly.
What motivates you to give back to your community?
We should be stewards for one another. The world can be a dark and scary place, and especially in difficult times, we need to care for each other. I often ask folks I help as part of my assistance to "pay it forward." I tell them there is no way I could ever enforce it, but that there will come a moment in the next days, weeks, months or years where they will be faced with a decision. They will be faced to decide whether to choose to help another, causing a burden to themselves, and that they will get nothing but the knowledge that you helped alleviate that person's burden. That they will know it will be easy to say no, and maybe even the person expects you to. But I ask them in that moment to think of me, and say yes.
This illustrates why I try to help. Because I can. I have the opportunity to help people through my position, so I do it. We must care for one another. It is so easy in today's society to turn our backs on others, so I feel it is even more important for those that can help to help. I am just fortunate enough to be in a position where I can try to do something.
What advice would you give your 22-year-old self?
Calm down, focus on the moment, and be more patient with yourself and others.
What would make New Hampshire more attractive to young professionals?
More diversity. I think a lot of young New Hampshire natives leave so they can see how the rest of the world is, and see things and people that New Hampshire simply doesn't have to offer. Part of this is affordable housing, and another is attracting more diverse businesses and jobs to the state for young professionals to take up roots within our community.
Volunteer activities: Director, New Hampshire Pro Bono Referral Program; Director, Queen City Rotary Club; Director, Sonshine Soup Kitchen (Derry); President, The Bridge Project; Vice President, Lincoln Woodstock Community Resource Center. I also volunteer to take cases regular for NH Pro Bono, and answer questions on our free legal answers page through the ABA.
Last major achievement: New Hampshire Bar Foundation Robert Kirby Award Winner – 2017. While I also received two other awards for my pro bono service (Rising Star in 2014 and Distinguished service in 2020), the Robert Kirby award is the most major award I have received.