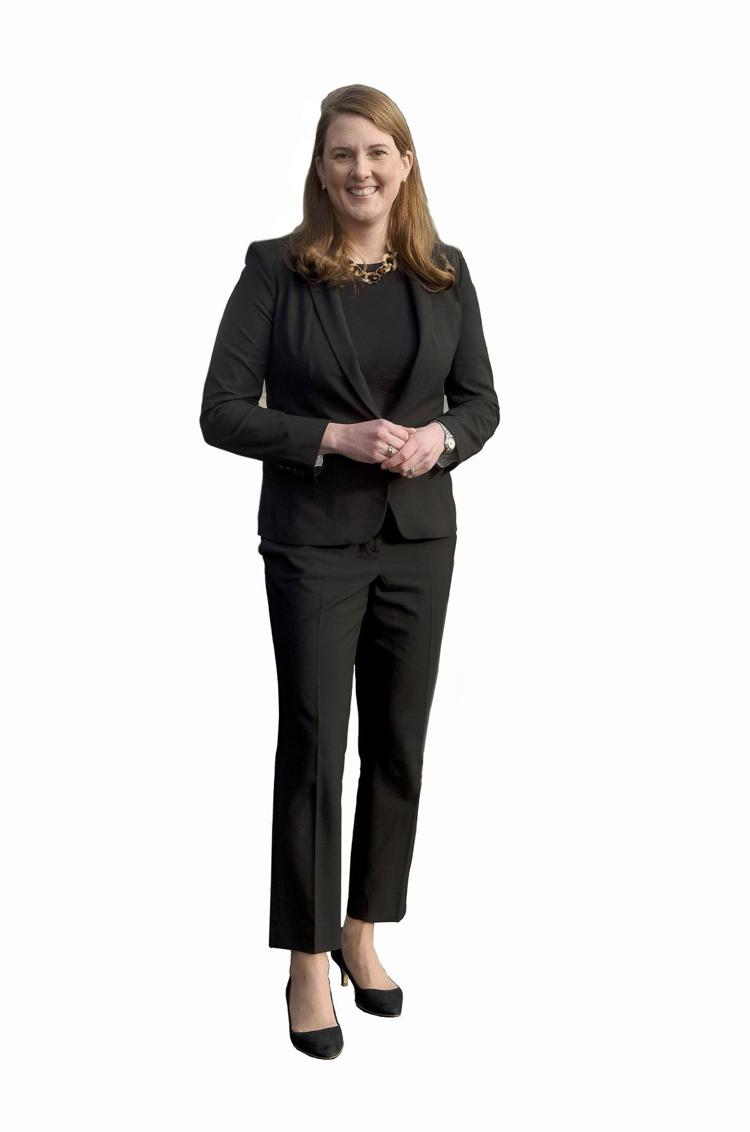 Age 38, Hopkinton resident
Senior Director of Government Relations, Anthem Blue Cross and Blue Shield
Family: Husband, Rob; and two daughters, Georgia and Vivian
High school: The Derryfield School, Manchester
College/post grad degrees: B.A. Trinity College (CT) (2004); J.D. American University, Washington College of Law (2008)
What is the best career advice you ever received?
I am fortunate to have had many great mentors since I was in college, so one piece of advice is to hold on to good mentors when you find them. Advice I was given early on in my career is that you can't be afraid to say yes to new challenges. You never know what doors will open even if you try something and don't succeed.
What motivates you to give back to your community?
My grandfather was a New Hampshire state senator (and served as Senate president) and Hopkinton's Town Moderator for 26 years, and he often said, "I like people and I like to solve problems. That's what politics is all about." I feel the same way – I enjoy working with others to find solutions to problems in our corner of the world. You can't sit on the sidelines if you want to make a difference. You have to jump in.
What advice would you give your 22-year-old self?
Make sure you get out of your comfort zone and take risks – nothing ventured, nothing gained.
What would make New Hampshire more attractive to young professionals?
I am from New Hampshire and love this state, and after living in other places it is even clearer that New Hampshire is a wonderful place to live and raise a family. That said, there are many challenges facing us as a small state, including continuing to ensure our public education system remains strong. We have a reputation as a highly educated state with great public school systems, and we need to keep that up to attract young professionals who might want to settle down here.
Volunteer activities: Chair of the Hopkinton Select Board; member of Hopkinton's Open Space Committee; Board of Directors, CASA NH; the Arthritis Foundation (volunteer and past chair of the Juvenile Arthritis Committee)
Last major achievement: Being voted by my fellow Select Board members to be Chair of the Hopkinton Select Board at the start of my second term. It's an honor to serve my town and give back to such an amazing community.