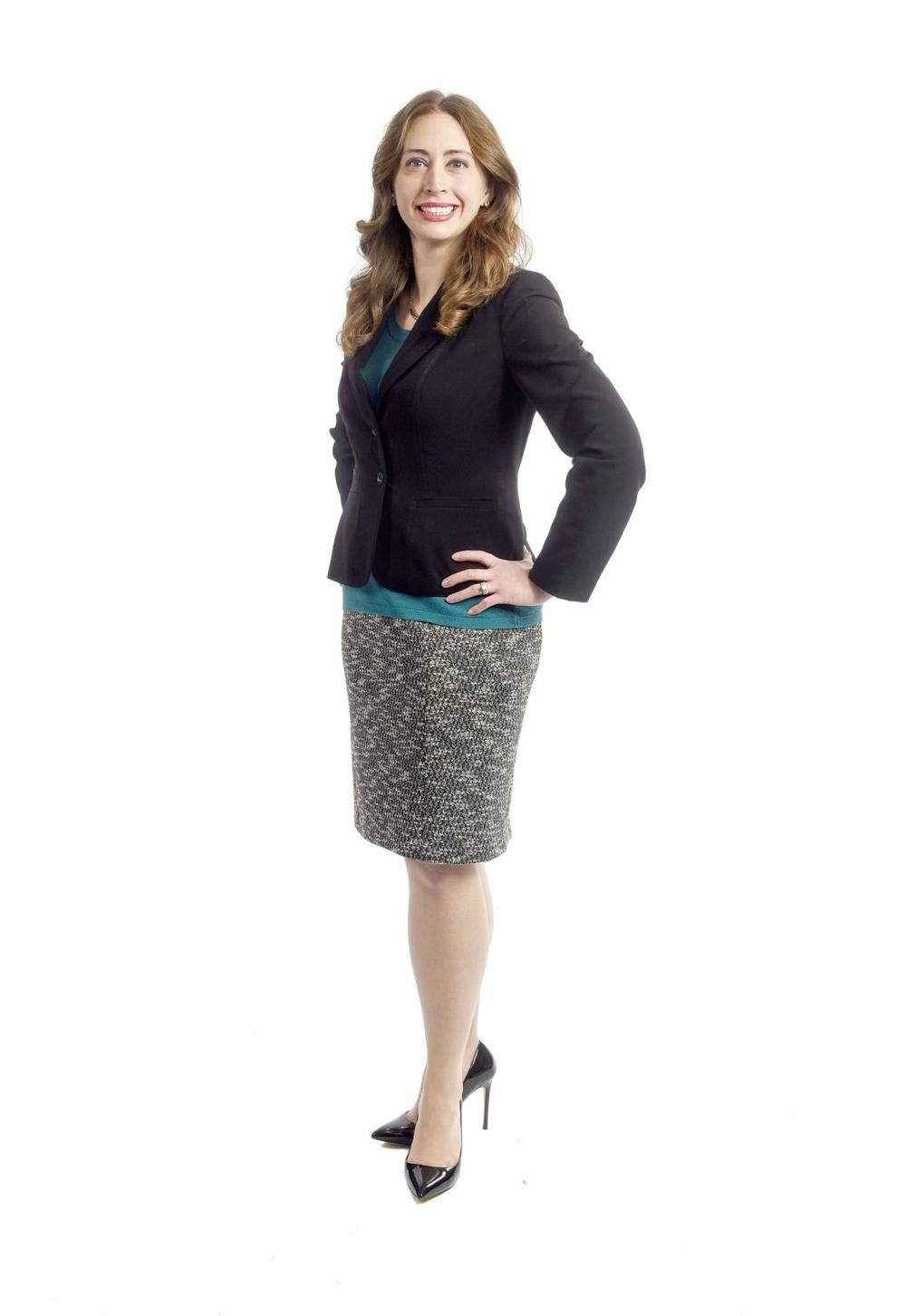 Age 30, Litchfield resident
Program Manager, BAE Systems
Birthplace: Norristown, Pa.
Family: Recently married on Oct. 16, 2020, to my husband Daniel at Flag Hill Winery and Distillery. We have three cats we love: Forest, Roxy, and Ruggles (named after stops on the Orange Line in Boston as we both lived near that line when we were at school: Forest Hills, Roxbury Crossing, and Ruggles). Oldest of three with two younger sisters: Amanda and Jessica who live in Pennsylvania and New Jersey. Mom, Wanda, lives in Pennsylvania and dad, Gregory, lives in Georgia.
High school: Graduated from Holy Redeemer High School in Wilkes-Barre, Pa.
College/post grad degrees: Bachelor's of Science in Industrial Engineering from Northeastern University; Master's of Science in Engineering Management from Duke University
What is the best career advice you ever received?
Success comes from both yourself and the team you build around you. A strong leader understands the importance of strengthening both themselves and their team, as well as the importance of a good team environment. I have always strived to build teams and work with teams that encourage and help each other, work together to solve problems, and leverage each other's strengths.
What motivates you to give back to your community?
The FIRST programs helped me discover my interest in STEM and taught me how to be a strong female leader. I volunteer with FIRST hoping to inspire other women to be strong leaders in their community, to spark an interest in STEM for both students and adults, and to encourage those I work/volunteer with to never stop learning. The students I am privileged to work with are going to shape our future and I want to provide them with the support and confidence they need to make a positive impact.
What advice would you give your 22-year-old self?
Don't be discouraged when things do not go according to your plan or when you make a mistake. It may feel like everything is going wrong in the moment, but you will discover that your failures and mistakes will teach you more than your successes.
What would make New Hampshire more attractive to young professionals?
Providing jobs where their work is valued and makes meaningful contributions to the business as well as has clear growth opportunities. In addition, providing good social networking opportunities for young professionals to connect with others of similar age and interests.
Volunteer activities: One of the FIRST LEGO League Challenge partners for the State of New Hampshire as well as part of the FIRST New Hampshire committee. In my FIRST LEGO League Challenge role, I work with my co-affiliate partner for New Hampshire to plan all of the FIRST LEGO League Challenge events for the state as well as provide team support, coach training, and volunteer training throughout the year. Part of this role also includes sitting on the FIRST New Hampshire committee. This committee looks at all of the FIRST programs across the state and works to grow them and support them throughout the year. The committee not only focuses on supporting the various events in the state, but also on working to provide funding to teams in need through grants or FIRST Headquarters funding as well as helping new teams get started and coaches/teams struggling throughout the season.
As part of several planning committees for FIRST Robotics events, I have held various volunteer positions at events throughout New England as well as help the committee coordinate the logistics of the events and help with event set up and tear down. My efforts were recognized in 2019 as I won the Volunteer of the Year award for one of the New Hampshire events.
Last major achievement: Getting married during a pandemic.