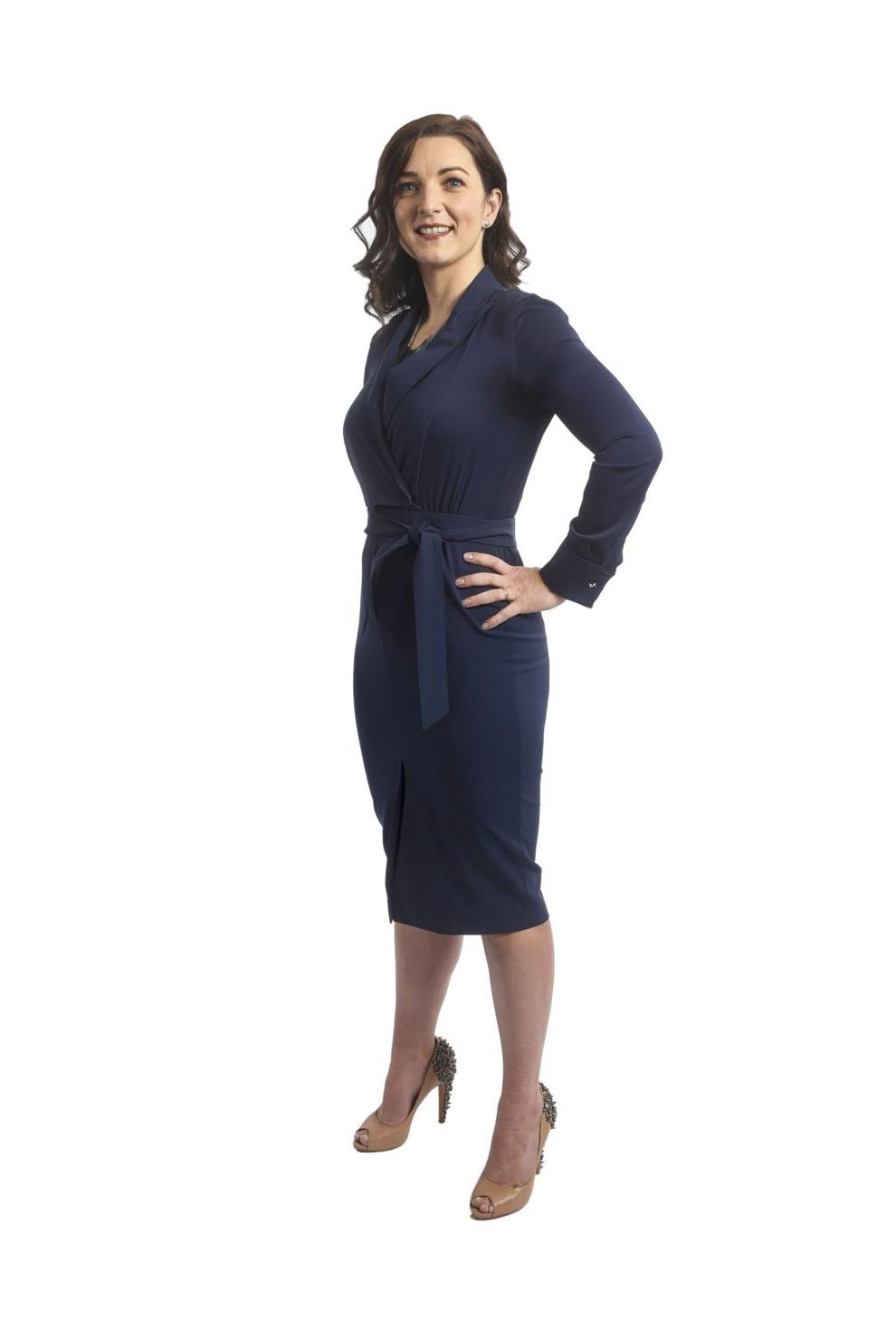 Birthplace: Born at Concord Hospital, raised in Pittsfield
Family: Christopher Rogers (Father), Peggy Drouin (Mother), Nathan Warecki (Husband), Colin Warecki, Amelia Warecki, Peter Warecki, and Anne Warecki (Children).
High school: Pittsfield Middle High School
College/post grad degrees: University of New Hampshire (B.A.); University of New Hampshire School of Law (J.D.)
What is the best career advice you ever received?
I have been so grateful to receive guidance from many mentors who have provided me with perspective and the benefit of their experience. In particular, Judge Laplante of the Federal District Court has been incredibly generous with his time. He's been a thoughtful ear and an invaluable resource for advice. He continues to inspire me to be worthy of his support.
What motivates you to give back to your community?
Helping those who feel helpless realize how powerful they are is the difference between living and existing for me.
What advice would you give your 22-year-old self?
In the immortal words of the musical genius Taylor Swift: "Past me, I wanna tell you not to get lost in these petty things. Your nemeses will defeat themselves before you get the chance to swing."
What would make New Hampshire more attractive to young professionals?
My hometown is nearly unrecognizable from 30 years ago. Buildings are crumbling and industry has disappeared. If New Hampshire has a demand for labor that will support a middle-class income, then businesses need to communicate that to graduating youth through mentor programs, apprenticeships, career guidance, or sponsorship toward in-demand degrees. Young people with a path toward a career would be more likely to stay in New Hampshire and revitalize our communities.
Last major achievement: My work with CASA-NH affords me the opportunity to help abused or neglected children by providing legal support to their passionate and hard-working volunteer advocates. I am very thankful for a job where I feel this "major achievement" at the end of every single work day.