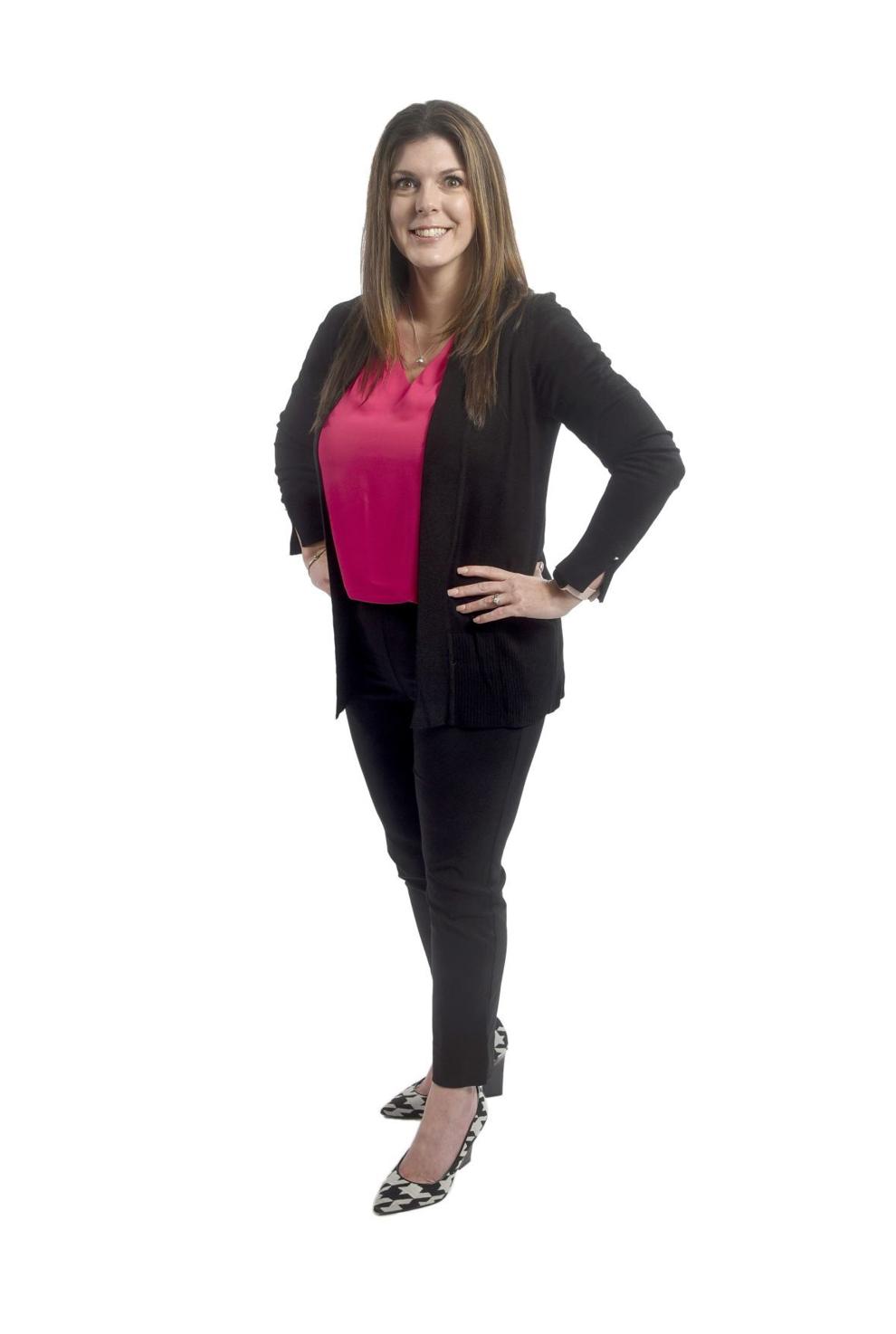 Age 38, Merrimack resident
Senior Recruiting Manager, Alexander Technology Group
Birthplace: Lowell, Mass.
Family: Husband, Ben; daughter, Norah (9)
High school: Bishop Guertin High School
College/post grad degrees: B.S. from Bentley University
What is the best career advice you ever received?
The best career advice is that when it seems scary and overwhelming, the best thing you can do is jump in and try it. Growth happens when you are pushing yourself.
What motivates you to give back to your community?
My passion for supporting women's initiatives has grown with raising my daughter. Not only do I want her to see nothing but opportunity in front of her, I also want her to see women supporting other women and championing one another's success. I feel I have been very lucky to have had great mentors, and opportunities to advance myself professionally, and it's important to me to share my experiences and create programs to support and engage both current professionals, as well as give back to students.
What advice would you give your 22-year-old self?
Travel more – seriously go everywhere you possibly can. Professionally, don't try to be perfect at everything you do, the best lessons you'll have can come from failure or life forcing you off your planned path.
What would make New Hampshire more attractive to young professionals?
New Hampshire just suffers from bad P.R. of being boring, or "cow-Hampshire." Each area of our state has so much to offer young professionals in terms of entertainment, dining, activities, and employment. I think the more that young professionals get to see exciting employment opportunities at companies who are interesting and socially engaging with their communities, they will realize what a great place it is to stay here.
Volunteer activities: Co-Chair, TechWomen|TechGirls Program of the N.H. Tech Alliance; Founding Member of Women in Sales N.H.