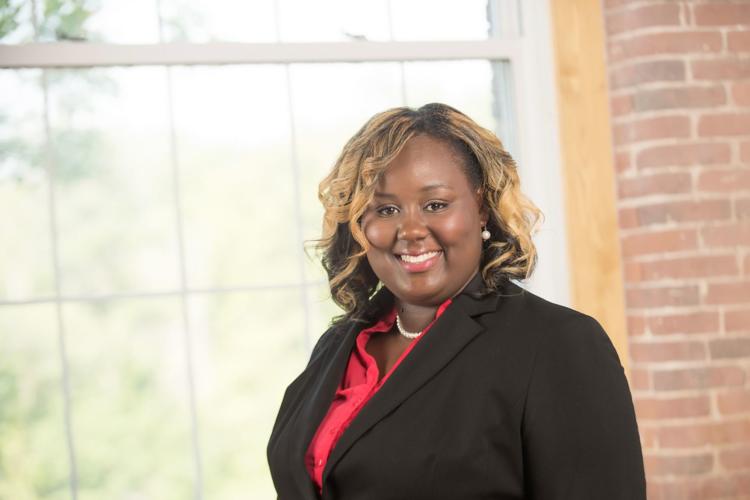 Shareholder at Bernstein, Shur, Sawyer & Nelson, P.A.
Family: Husband, Ricardo; two kids, Jeremiah (11) and Chloe (8)
High school: Alvirne High School
College/post grad degrees: B.A. from Franklin Pierce University (formerly College); J.D. from Northeastern University School of Law
What is the best career advice you ever received?
My parents have always encouraged me to dream big, work hard, learn from my mistakes, and believe in myself. This advice has stuck with me both personally and professionally.
Why did you choose your profession?
I wanted to be a lawyer for as long as I can remember because, like most kids, I wanted to change the world and make people's lives better. I saw law as the way to accomplish that goal. I fell in love with employment law because I wanted to practice in an area that impacts people in their daily lives, and employment law does just that. Not only do I help employers comply with the law, but I help them create and maintain positive workplace cultures. Plus, there's never a dull day!
What motivates you to give back to your community?
I come from a family with a long history of service. Many Nashua natives remember my maternal great-grandfather, Bishop Estee Newman, who would walk the streets of Nashua seeking support for his missionary operations, while Pelham natives may remember my paternal grandfather, Jackie Caynon, a long time Mason and local politician. My grandparents passed the spirit of service to me. I also owe my success, in part, to my community – to those who took time out to mentor and support me. I want to keep the cycle going, so I am motivated to help other young people find their own success, especially minorities who often lack role models that look like them.
What advice would you give your 22-year-old self?
No. 1: Law school is expensive – play Powerball. No. 2: If your dreams don't scare you a bit, dream bigger. No. 3: Be grateful and stay humble. No. 4: You are your own biggest competition, so when people doubt or underestimate you, don't get discouraged. Instead, use it as fuel to keep pushing yourself to your personal best.
What would make New Hampshire more attractive to young professionals?
New Hampshire should examine ways to be more of a welcoming state to young diverse professionals. New Hampshire has an increasingly diverse population, which the state and business community can better serve. On a more practical note, we have a beautiful and vibrant state, and better public transportation will attract more young professionals.
What would you like to be doing when you're 40?
I love being a lawyer, so I hope that I'm still providing creative, cost-effective and sound labor and employment counseling and representation to businesses. At some point, I hope to become a judge, but that will likely come after 40! I'd also like to be more involved in pipeline programs for youth. Finally, on a personal note, I love to travel, so hopefully, I will travel more and experience other cultures with my husband and kids.
Volunteer activities: Former Big Sister; President of the Bishop Estee and Ida Newman Scholarship Fund; Trustee, Rivier University Board of Trustees; Judge for New Hampshire's "We the People" competition.
Last major achievement: Named a Super Lawyer Rising Star for Employment Litigation – Defense.