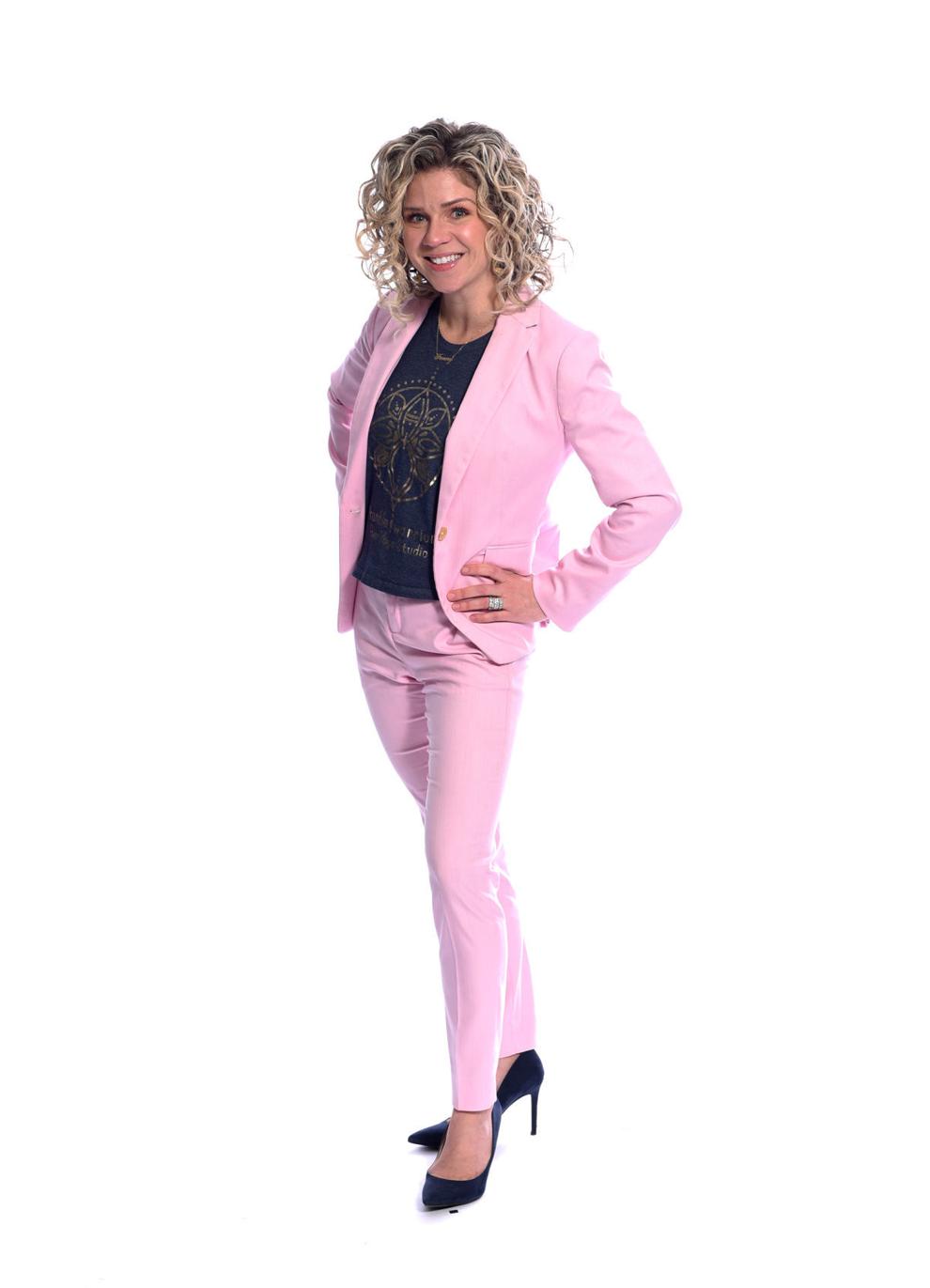 Age 38, Manchester resident
Account Executive, Cross Insurance Agency; Owner/Founder, Humble Warrior Power Yoga
Family: I live with my husband Danny, who is a Manchester Firefighter.
High school: ConVal Regional High School
College/post grad degrees: Trident Technical College, Charleston, S.C.
What is the best career advice you ever received?
What comes at you in life is not in your control. The only thing you CAN control is how you respond to it. We must remember that yes, there will be times of hardship. Yes, sometimes things can be downright awful. Yes, people can be terribly mean. But just because life is hard doesn't mean how you navigate through it has to be. You can rise above because you are stronger than anything life can throw your way as long as you show up. This is your life – be present. Show up. Foster a growth mindset and go after what you want. If you don't know how to achieve a goal, you FIGURE IT OUT.
What motivates you to give back to your community?
It truly does take a village. If I can help one person – one life – to breathe easier because I showed up, then we all succeed. We must understand that the ripple effect of positivity is a powerful force. Every Friday for the past eight years, my beloved dog Fenway and I go out into our community with the simple goal of paying kindness forward. It can be buying a cup of coffee for a stranger, or handing out blessing bags that contain warm gloves, snacks, and water to someone in need on a frigid, cold New Hampshire winter day. It can be donating money and time to organizations that help those less fortunate than ourselves, or simply smiling at someone walking by on the street. We call it Fenway Friday, but it's truly something we practice every day. Because when we make one person's day better, when we change the lens of just one human, we can make our community truly remarkable.
What advice would you give your 22-year-old self?
Be authentically you. Go all in and never, EVER be afraid of failing. Failing is part of the journey, but when you show up to life with purpose, that failure is good. With your growth mentality, that failure is transformed into strength. The sooner you are comfortable with that, the sooner you will fall in love with the process because that is how you will reach your goals and dreams. You were not born to live small.
What would make New Hampshire more attractive to young professionals?
If we as a community actively demonstrate we support our kidsfrom the start, it will not only attract young professionals to New Hampshire to be a part of this, it will also foster an environment in which our future young professionals are home grown, organically grown.
Volunteer activities: Serving as Secretary on the Board of Directors for the Manchester Boys & Girls Club; Race Director for the Fun Fall Frolic , an annual charity road race where all funds raised are donated to all N.H. Boys & Girls Clubs. This fundraiser to date has raised over $160,000 in five years. Recognized as Director of the Year in 2017-18.
I am an unwavering supporter in the effort to create a "positive place" for kids in New Hampshire. I donate my time and personal resources to this effort. I support the following organizations: Waypoint; Moore Center; Girls Inc; The Kids Café NH; Food Pantry & Families in Transition.
Last major achievement: Being in the commercial insurance business for nearly two decades, I saw the challenges with regards to stability in the workers' compensation marketplace. My clients were faced with limited suitors and volatile pricing models. As most of these clients were not-for-profit entities, cost certainty and stability was paramount. Every dollar absorbed by operational costs, were dollars taken away from the mission. I organized a round table compromised of leaders in the NFP segment in New Hampshire and introduced the concept of creating a Self-Insured Group to provide the stability the group desired. I assembled the required amount of critical mass by assembling (10) organizations to assemble a SIG. I forged a SIG relations, I helped facilitate the completion of an actuarial study, and was successful in becoming the only Insurance Broker in New Hampshire to assemble a SIG for my beloved Social Service & healthcare clients! I was told it was not possible. Not only is anything possible, but it has quadrupled in size in just two years!