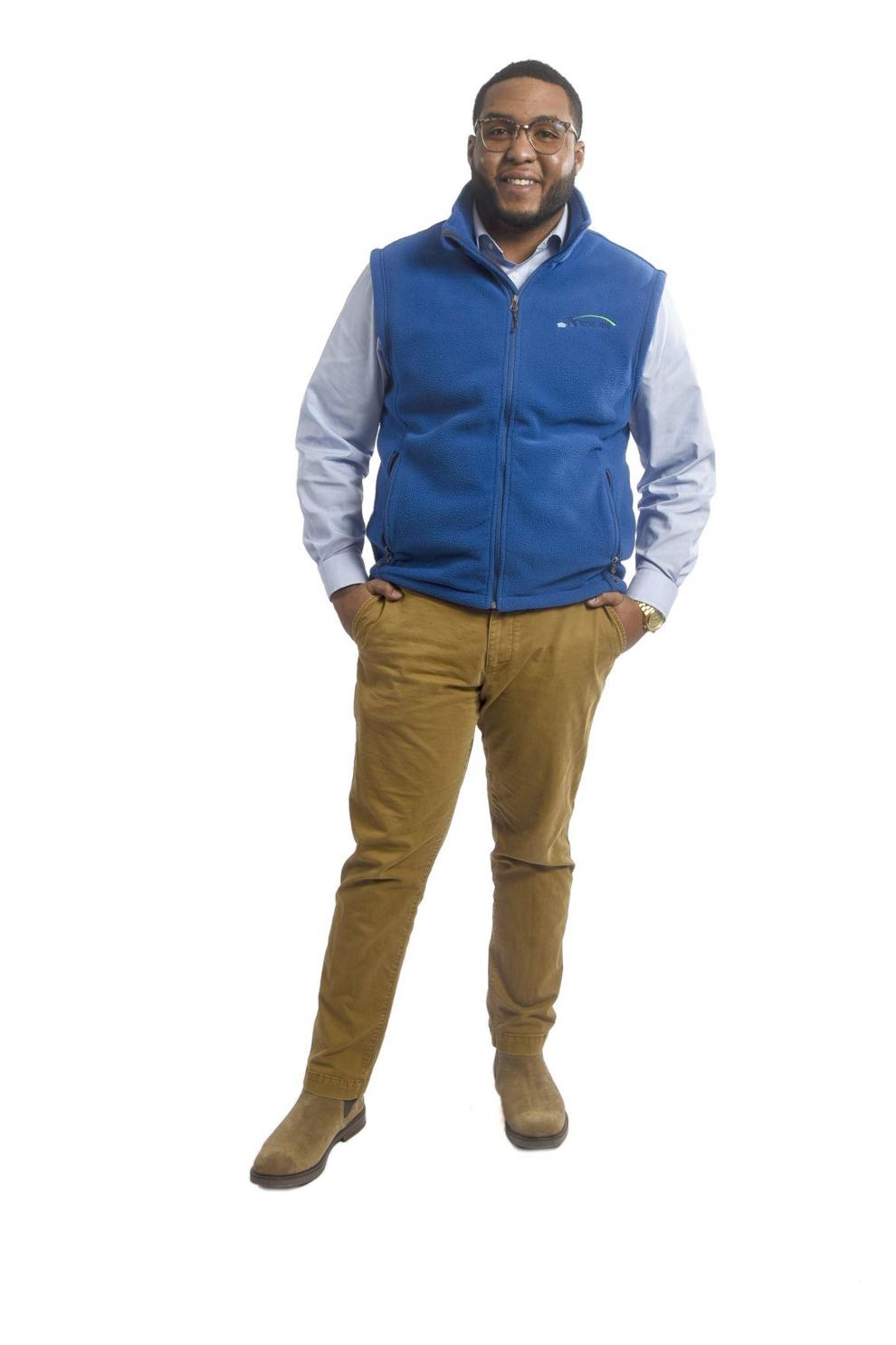 Age 25, Manchester resident
Housing Cooperative Specialist, Business Advisor, NH Community Loan Fund
Birthplace: Providence, R.I.
Family: Mom, Tracy; dad, Walter; brother, Dimitrius; and close associates.
High school: Manchester High School (Conn.)
College/post grad degrees: Bachelor of Science, Business Administration, Southern New Hampshire University, 2017
What is the best career advice you ever received?
Business before pleasure. Never surrender your curiosity to anyone else, you must satisfy it for yourself.
What motivates you to give back to your community?
Thinking of my family history, and the others who look like me who have not been given the opportunities I have been given and that my parents' were able to provide. They always said to put yourself in others' shoes and don't take things for granted. It's about passing on a legacy for your own family but giving another person the chances like you were given.
New Hampshire is such a unique state in the way that its nonprofits have such a large public presence and economic impact that has always been needed. The way this is possible is through civic engagement and private/public partnerships that require volunteerism from people across all different places and sectors to donate their time and skills. The responsibility cannot always be to the left to the same rotation of people. Others must volunteer for the organizations' wheels to keep spinning, be reinvented, and have their much-needed mission's that serve multiple different populations satisfied.
What advice would you give your 22-year-old self?
Doesn't feel that long ago but ... all those unanswered job applications and late nights in college will pay off. But the real work and world is just beginning.
What would make New Hampshire more attractive to young professionals?
Common answer would be a train, but also more late-night entertainment options geared toward the millennial crowd. Concerts, more culture/diversity which would lead to better restaurants. Also, shadowing its neighboring states that millennials have overlooked New Hampshire to settle in.
Volunteer activities: National Alliance on Mental Illness-NH – Board Member; NH Humanities – Finance Committee; NeighborworksSNH – Community Services Committee.
Last major achievement: Leadership Greater Manchester, NAMI-NH Board, Equity Leaders Fellowship.