Amazon made a $753 million purchase in New Hampshire, state regulators pulled the plug on Northern Pass, and a few familiar retailers turned off the lights in 2018.
High electricity costs and low unemployment remained twin concerns that lingered for many Granite State businesses.
And the nation's highest court opened the door for some New Hampshire-based retailers to be forced to collect sales tax from their online customers living in other states.
Yes, the year was full of big moments for business.
Here's a look at 10 of them.
Amazon buys PillPack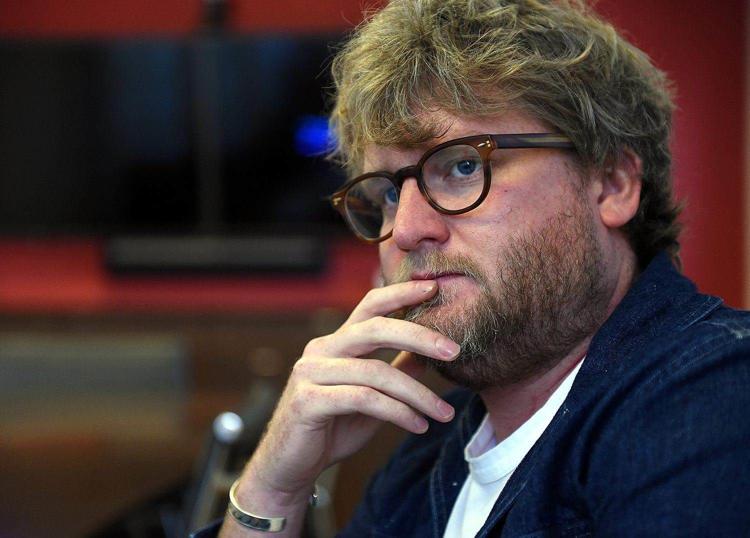 The giant online retailer announced in June it was buying PillPack, a major Manchester Millyard employer that packages and ships pills in individual packets for tens of thousands of customers.
Though based in Somerville, Mass., PillPack occupies about 100,000 square feet in the Waumbec Mill on Commercial Street and at the time of the announcement employed around 500. The sale closed in September.
Company filings later confirmed a price tag of $753 million. That translates into more than 6.3 million people ponying up for a year of Amazon prime.
Amazon doesn't pick NH
A loss isn't necessarily a loss.
New Hampshire's proposal to lure Amazon's second headquarters to Londonderry failed to make the company's short list in January, but it is still paying dividends.
"I can tell you there have been other big name companies that have inquired about it since then to the extent if Amazon doesn't go there, we want to take a closer look," Londonderry Town Manager Kevin Smith said.
He was referring to the 603-acre site at the Woodmont Commons development.
After the state dissed Boston in its rejected pitch to lure Amazon's HQ2, Gov. Chris Sununu rooted for Beantown, since the Granite State would have enjoyed "indirect benefits" had Boston landed the 50,000 new jobs promised the winner.
Internet sales tax
New Hampshire online retailers could face the burden of collecting sales tax from dozens of states and thousands of locales after the U.S. Supreme Court in June upheld South Dakota's online sales tax law.
The court ruled that states that have a sales tax could collect that tax from online retailers in all states, including New Hampshire, which has no sales tax.
Many states would need to pass legislation before seeking to collect the additional taxes, although some already had enacted laws or regulations similar to South Dakota's. States could enact minimum sales thresholds for triggering the online tax collection.
"It's going to be very difficult for New Hampshire-based businesses to comply with this," said Nancy Kyle, president and CEO of the New Hampshire Retail Association, a 900-member organization that stayed neutral on the issue.
New Hampshire leaders said they would work to try and lessen the fallout.
Retail retirements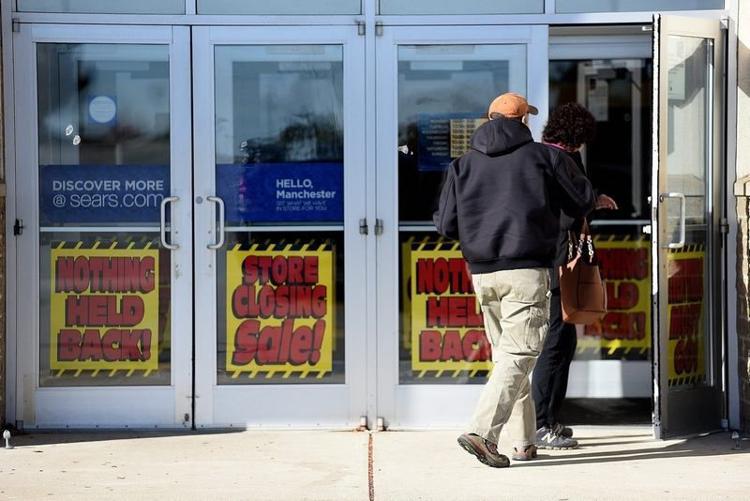 Sears closed three New Hampshire stores — in Manchester, Newington and Salem — late this year as the national retailer struggled to survive. Sears operated a store in Manchester for more than 80 years, including a few locations on Elm Street before moving to the Mall of New Hampshire in the 1970s.
"If there's an irony in it, it's that the Sears catalog — which was like a Bible in many homes — was kind of a forerunner to online shopping in that it allowed you to shop remotely without having to visit the store itself," said John Clayton, executive director of the Manchester Historic Association.
The Sears mall space won't stay dark long. It will host a Dick's Sporting Goods and perhaps a Dave & Buster's restaurant, according to Mayor Joyce Craig.
Meanwhile, Toys 'R' Us shuttered its U.S. stores this year, but the former Manchester store property was quickly snapped up by the owner of the Team Nissan property next door.
Tight labor market
New Hampshire remained a tick below the nation's lowest unemployment rate in November.
The state's 2.5 percent seasonally adjusted rate garnered the nation's third-lowest mark, just behind Hawaii and Iowa's 2.4 percent.
Businesses big and small struggled to find workers.
In October, the owner of 900 Degrees shuttered her new location on Lafayette Road in Portsmouth because she couldn't find enough staff.
Granite State businesses continue looking to fill thousands of online job-wanted ads, but matching skills with job needs sometimes proved elusive.
Meanwhile, BAE Systems plans to bring as many as 800 jobs to 3000 Goffs Falls Road in Manchester. The state's Business Finance Authority would buy the property for about $31 million and lease it to the defense contractor over the next 10 years, at which time BAE would buy the building from the finance authority.
Northern Pass defeated
State regulators on Feb. 1 unanimously rejected the $1.6 billion Northern Pass electric transmission project. Critics complained about the tall proposed power towers and environmental fallout they predicted along parts of the proposed 192-mile route. Eversource said its project would bring hydropower from Canada into New England.
Eversource has appealed the Site Evaluation Committee's decision to the state Supreme Court.
Meanwhile, Eversource this month won approval from the same committee — albeit with a majority of different members than Northern Pass — for a proposed $84 million transmission-line project designed to boost the reliability of the region's electric system. The 13-mile line will traverse Madbury, Durham, Newington and Portsmouth and be buried partially in Little Bay.
High electricity costs
Various rankings put New Hampshire in the top 10 states for highest electric costs.
Tom Sullivan, an executive at Sturm, Ruger & Co. in Newport, told people attending a December energy summit in Manchester that his company pays around $2.5 million more in yearly energy costs for a plant in Newport compared with one in North Carolina.
"We have a lot of work to do in New Hampshire to bring down rates," Sullivan said. "We could hire a lot of people for two-and-a-half million dollars."
Electric utility executives warned that planned retirements of power plants around New England may worsen the problem.
Hot real estate
Condominium sales in November hit a monthly price record while single-family homes were on pace to hit a yearly record price.
November's median price — the point which half sell for more and half for less — for condos hit $220,000 statewide, exceeding October's record of $219,900, according to the New Hampshire Realtors Association.
The median price for single-family homes for the first 11 months of 2018 stood at $284,500, surely guaranteeing that 2018 will break the yearly statewide record of $270,000 set in 2005.
Big-time bankruptcies
Brookstone Co. Inc., which sold gadgets to use and amuse, filed for bankruptcy in August, announcing it was closing its remaining 101 mall locations.
New buyers in October said they planned to keep nearly all of Brookstone's existing airport retail stores and distribution center, as well as an operating team in New Hampshire. The company sold its Merrimack headquarters at auction for $6.1 million to Brady Sullivan Properties of Manchester.
Meanwhile, another Merrimack company that filed bankruptcy in 2014 emerged after a costly bet to supply Apple with sapphire screens for its iPhone 6 blew up. In July, GT Advanced Technologies celebrated its new opening on Wentworth Drive in Hudson, as well as a new strategy.
Setback for The Balsams
A team hoping to redevelop The Balsams Resort in August withdrew its application before the state Business Finance Authority asking the state to back a $28 million loan guarantee.
Scott Tranchemontagne, spokesman for developer Dixville Capital LLC, said the project would explore alternative options. The Balsams team, through lead lender Service Credit Union, worked for months to attempt to get the needed loan guarantee to move the project forward.
The $170 million Phase 1 project would have created nearly 600 construction jobs and produced 450 permanent jobs at the Dixville Notch resort, according to the project team.