THE PHOTOS that book-ended the A section of Thursday's Union Leader were haunting and hopeful.
On the front page: the boarded up windows of an auto parts store in Manchester.
On the back: a 4-year-old African-American girl in Keene holding a sign saying, "It doesn't matter what your skin looks like. I love the world and I love you."
The store was among city businesses that prepared for the worst as protests calling attention to the killing of George Floyd have led to violence and looting.
Manchester suffered minimal disruption. The late-night march Tuesday on South Willow Street that followed a peaceful vigil at Stark Park was contained by law enforcement, which made 13 arrests. The vigil attracted 700 people; the South Willow crowd numbered about 150.
The next day, several hundred people gathered in Keene at a rally led by Black Lives Matter, one of several protests organized in New Hampshire as communities around the country and overseas mourn the killing of black people by police.
That these rallies have sprung up in New Hampshire, a state with a minority population of about 10 percent, underscores how fast and furious the killing of Floyd by Minneapolis police has supplanted fears of COVID-19.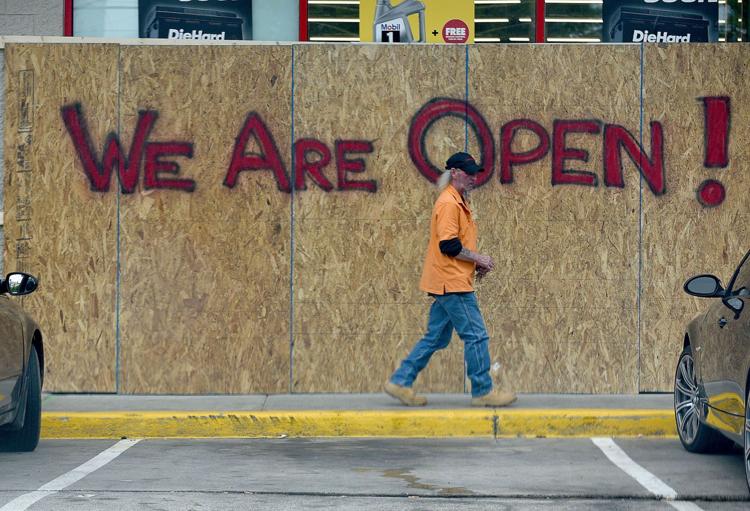 We're fairly confident the coronavirus will someday be a distant memory, but the issues of race will continue to infect us, with each new episode a jarring reminder of the underlying issues that plague our society.
Racial harmony on the radio
Fifty years ago, New Hampshire was as white as Wonder Bread. If you were a kid growing up in the '60s and '70s, what you knew about black culture came largely from TV and radio.
Sitcoms like "All in the Family" and its spin-off "The Jeffersons," the work of producer Norman Lear, addressed the racial and political tension of the time. We watched Archie Bunker's shocked expression when he learns the friendly neighbor behind the curtain of his semi-private hospital room is black. We watched George and Louise Jefferson get a piece of the pie and move to a fancy high-rise apartment in Manhattan.
Back then AM stations ruled the airwaves. In Manchester, WKBR 1250's weekly Top 30 countdown included rock, country and soul. In 1973, the year I started buying 45 records at Manchester Music, the top hits included "Long Train Runnin'" by the Doobie Brothers, "Why Me" by Kris Kristofferson and "Superstition" by Stevie Wonder.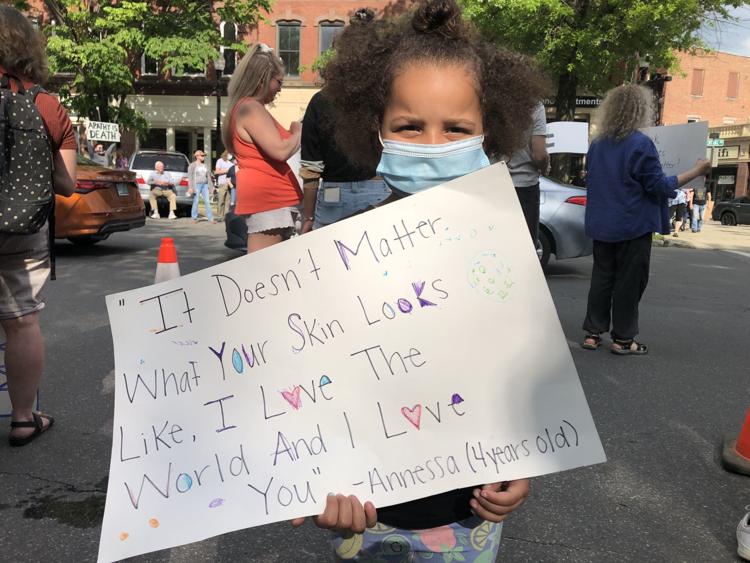 More than a third of Billboard's Top 100 songs that year were by black artists, including "Will It Go Round in Circles," by Billy Preston, "Midnight Train to Georgia," by Gladys Knight & the Pips,"and "Love Train" by the O'Jays.
Among them was a million-seller by Timmy Thomas called "Why Can't We Live Together."
Black lit with white kids
While studying English at the University of New Hampshire in the early '80s, I spent a semester studying African-American literature with Professor Les Fisher.
My cousin had taken one of his classes the year before and told me he was one of her favorite teachers.
Back then, Toni Morrison and Alice Walker were beginning to emerge as best-selling authors, achieving even greater popular success than the previous generation of African-American writers that included James Baldwin and Zora Neal Hurston.
On the first day of class four or five black students attended. We never saw them again. Perhaps they had expected a room that had a higher proportion of black students and felt uncomfortable talking about issues of race with a bunch of white kids.
While we spent most of the time talking about literary and cultural issues, Fisher also told us stories, including what it was like to be one of the few black professors on campus. He didn't mention overt discrimination. It was more about isolation and tokenism.
Why did someone forward him promotional material for a "Soldier's Story," a 1984 film featuring Denzel Washington? They didn't know what else to do with it.
Fisher also shared with us how he and his brother as teenagers would steal lawn jockeys from residential lawns and hide them in his family's backyard, where their meaning took on a different resonance.
Fisher required us to write a three-page, single-space essay every week on the novels we were reading. He was a tough but fair grader.
But what I remember most about that experience is how he taught us to think and feel and how to express that in our writing.
That's what great teachers do.
That's what helps us find hope for the things that haunt us.