A few weeks back, I celebrated seven years with the New Hampshire Union Leader and Sunday News. It's not an anniversary I would have thought much about except that LinkedIn shared that information with my network.
I received notes of congratulation from colleagues as well as from people I had no remote idea why we were linked at all. That's what happens when you have more than 1,600 connections. Who are all these people?
LinkedIn failed to notice a far more significant milestone: In May, I marked 30 years as a full-time professional journalist. By the time I landed a job at an E.W. Scripps newspaper in Stuart, Fla., I had already worked in three newsrooms in Florida and Colorado through internships and a freelance correspondent gig. But this was my first real job. They even flew me in for the interview and put me up at a hotel — all this for an entry-level reporter position.
My arrival at the Union Leader in 2012 came with less fanfare. I drove across the country from Colorado in a rented truck packed with half a household worth of possessions to return to the city of my birth. I had no job, no plan. Just family and friends and the spark of a new relationship. And faith that I would find my way.
Like anyone else looking for a job in the 21st century, I spent hours at the computer applying for jobs, putting myself at the mercy of algorithms that sift through resumes with cold precision searching for keywords. But I would find my job the old-fashioned way — by responding to a help-wanted ad in the newspaper.
The Union Leader was looking for a business editor, and the job description matched what I had been doing for most of the previous 15 years. I applied. I got the job. One month in town, and I was back in business. I felt like Harry Houdini.
For my next trick, I would start writing a weekly column. Of the more than 350 Business Editor's Notebook entries I've written over the past seven years, the ones that resonate with me the most are the times I've had the chance to reconnect with my roots.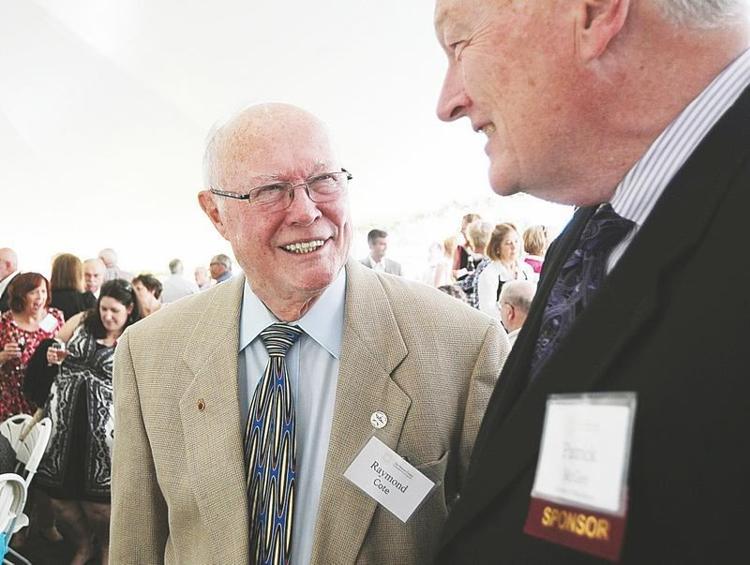 After I wrote about my late father, Eugene Cote, in a column that appeared on the front page of the Sunday News on Father's Day in 2014, I received a call from Olga Cote, the wife of Raymond Cote, whom I would learn was my first cousin once removed. (Translation: My dad's first cousin.) I met Ray and Olga and their family a few days later when Ray was being honored by the Moore Center at its annual garden party fundraiser in Manchester.
Over the next five years, my wife, Jeannie, and I had the chance to visit Ray and Olga at their home in Bedford and dine with them at the Manchester Country Club, where Ray was a member. Ray, who died in February, was the former owner of Harvey Construction. One of the last projects he worked on before he retired and sold the business was the Union Leader building at 100 William Loeb Drive.
Revisiting the Boys (& Girls) Club
My older brother, Steve, and I spent many Saturdays when we were kids hanging out at the Boys Club on Union Street, where we would make crafts under the guidance of Dick Jarvis. I had the good fortune to meet Dick again after all these years. He remains a presence as a volunteer at the club, which began accepting girls in the early '80s. And I have learned about how the Boys & Girls Club is serving city youth and families under Executive Director Diane Fitzpatrick.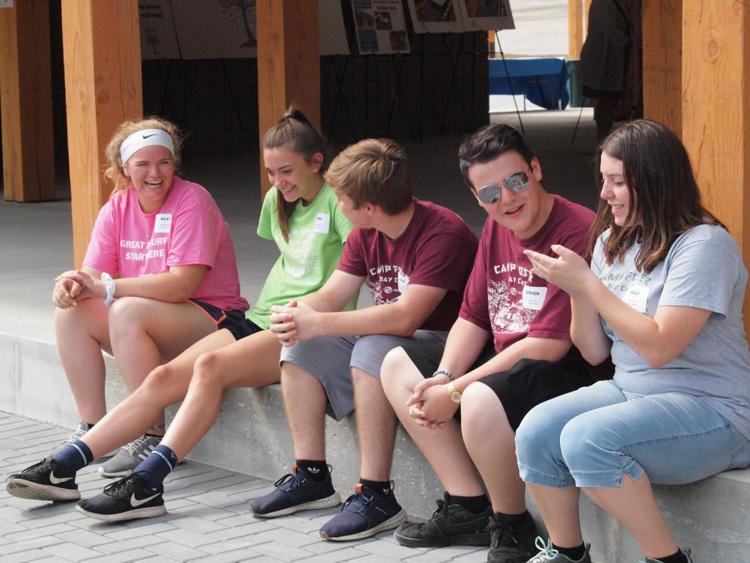 The club and its supporters recently celebrated a multi-million dollar rebuild of Camp Foster in Bedford and launched a capital campaign to expand its Union Street headquarters.
Willie Bibeau cuts my hair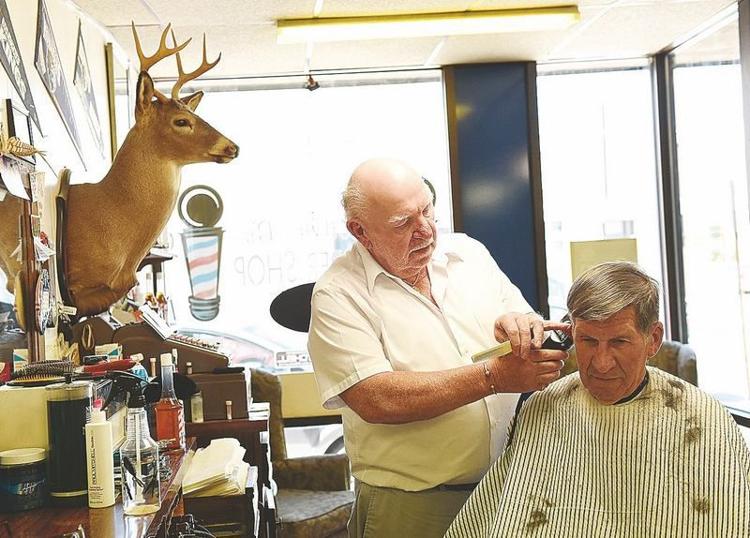 To help West Side barber Willie Bibeau celebrate his 50th year in business in 2016, I visited him at his Kelly Street shop.
If I had to do that one again, I would not have interviewed Willie at the same time as he was cutting my hair. I got lost in the moment and failed to give Willie some direction. I ended up with a buzz cut — just like Willie used to give me when I was 8.
I should have used it for my LinkedIn profile.