The Common Man family's latest venture has its roots in a barn built nearly 180 years ago on a homestead in Canterbury.
For the past year, it's played host to weddings and community events at its new home in Plymouth at 341 Daniel Webster Highway.
With the Barn on the Pemi — a nod to the nearby Pemigewasset River — the company Alex Ray founded in 1971 best known for its restaurants and diners now has its own wedding venue, plus five "cozy cabins" that offer on-site lodging. Platforms for "glamping" tents are on the way.
"Weddings have changed from a one-day affair that went from a church to a function hall to people calling them destination weddings. And they're like a three-day average, where they stay in the area," Ray said Tuesday.
"The guys play golf, and the girls get together and they socialize because they haven't seen these people in 20 or 30 years, since high school or something. So it's a lot of fun."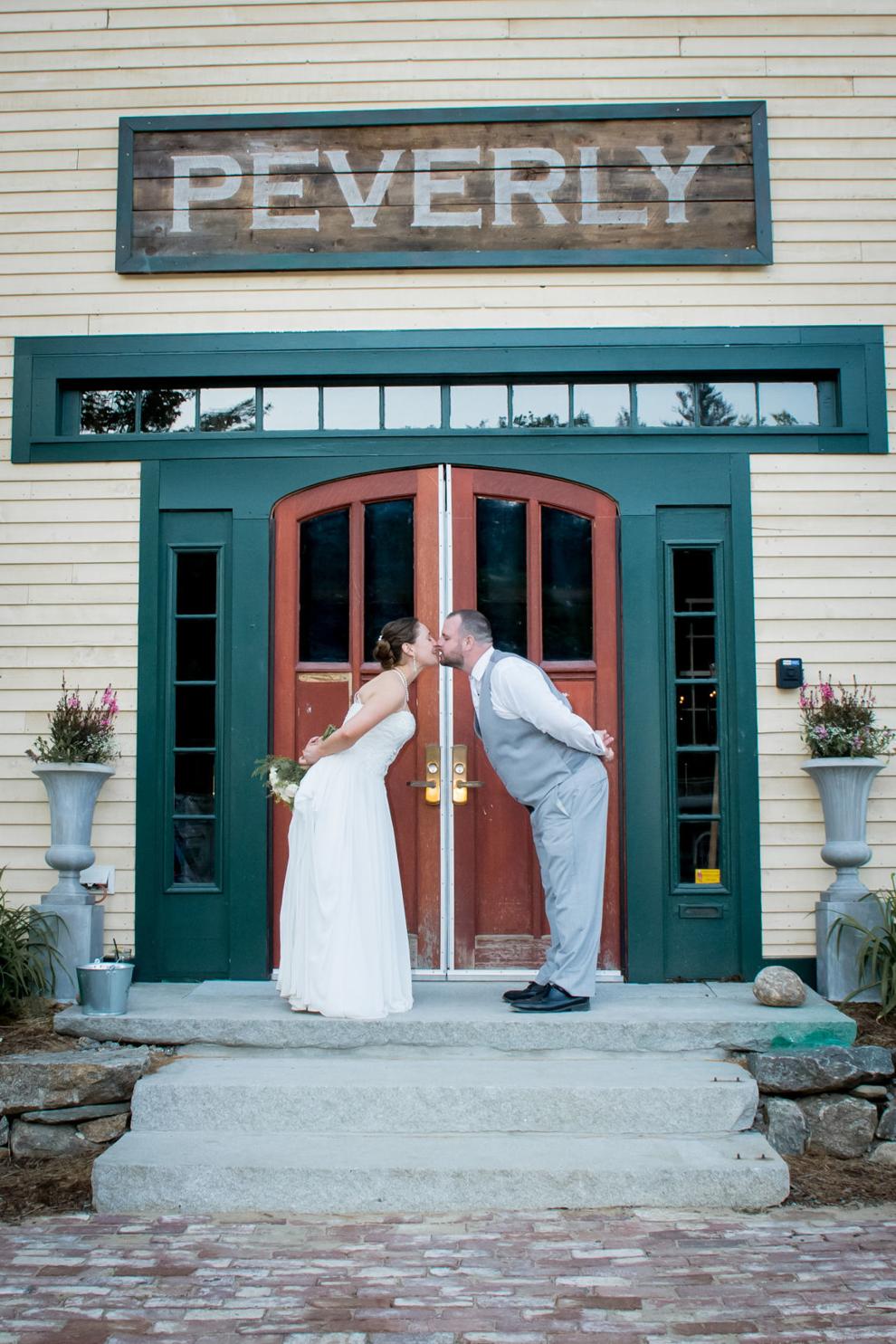 While the Common Inn & Spa down the road has room for 180 guests, the property books quickly during the summer season.
"We're addressing that with local housing because we have an inn in Plymouth," Ray said. "And guess what? Summer weekends are sold out anyway so we don't gain anything. So we tell them to block your rooms early."
The cabin lodgers will help offset the cost of the Barn on the Pemi project, which took about 2 1/2 years. It began with disassembling the 128-foot-long, four-story barn in Canterbury owned by Cathy Bonner and rebuilding it as a three-story events center. The 4,000-square-foot barn sits on the 42-acre site that is home to the Italian Farmhouse, a restaurant that opened in 1993 that has long played host to weddings and has a working greenhouse outside used for events.
Ask Ray how much the company spent on the barn, and all he'll reveal is "a lot."
"More than I thought. That's why we're building the tiny houses — to help pay for this place," he said.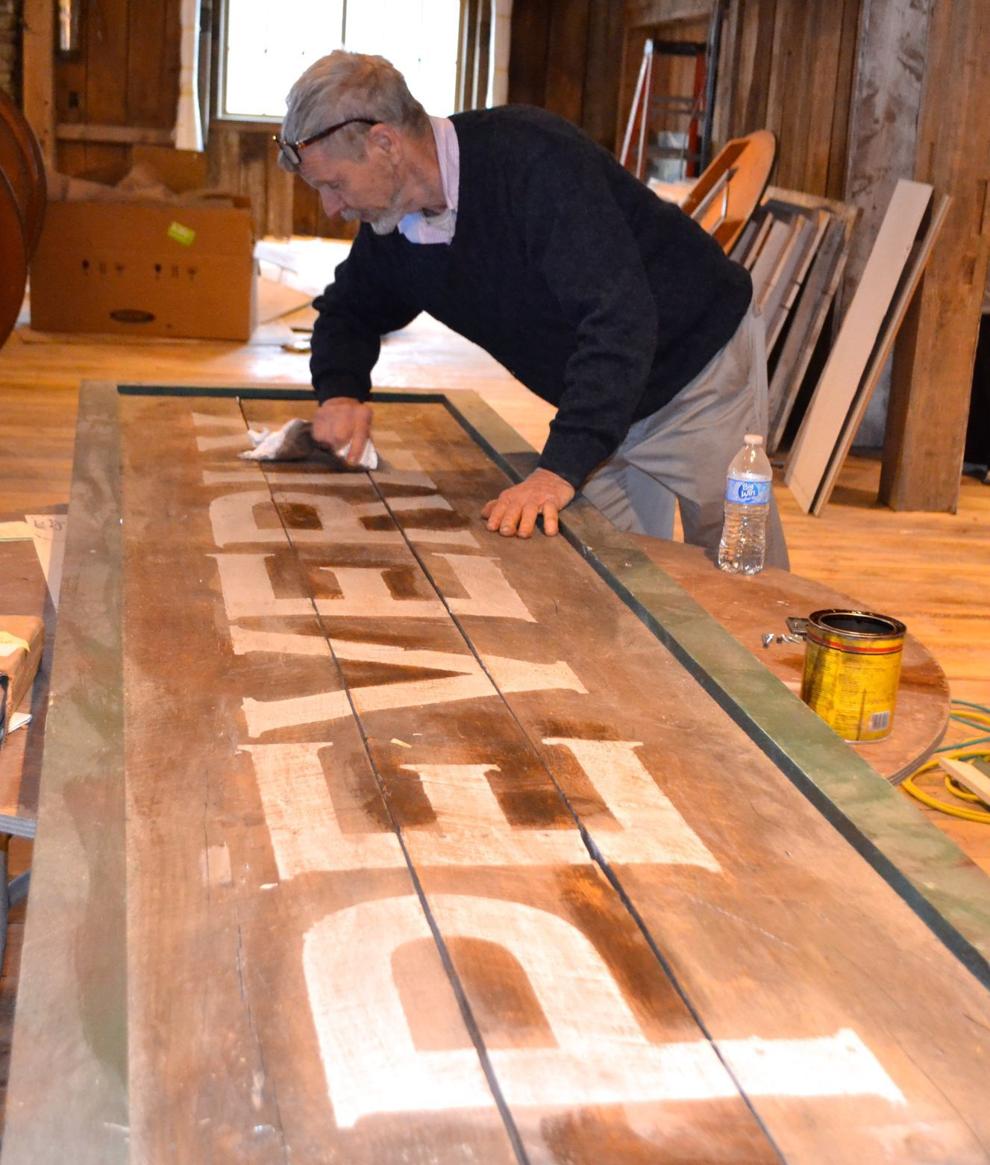 Maybe that's why Ray wanted to make sure everything was perfect when we visited one of the tiny homes. The mini-fridge was slightly off keel, and Ray looked underneath it to see if it had adjustable legs he could tweak. He deemed it "not a big deal." That's a safe bet considering the views of the White Mountains from the cabin and the room's modern trappings.
Inside the three-story barn, Ray pointed out details about the construction and materials. They include wood floor planks from the old horse stalls at Rockingham Park racetrack, which was demolished in 2017. The barn's metal roof came from the track's barns. Conneston Construction Inc. of Laconia was the general contractor for the project.
Ray takes pride in the barn's authentic look, noting how HVAC equipment and other fixtures are shielded from view. But there are modern touches: The barn is actually a new barn built over an old one to meet modern building codes. And Ray points out the plywood ceiling, which is spray-painted to resemble planking — not the kind of detail someone busy toasting the bride and groom is likely to notice.
Common Man Vice President Diane Dowing, who has been with the company since 1973, aimed to champion the structure's simplicity.
"It's such a beautiful structure. I have an affinity for barns because I've had horses all my life, and I think there's just a very real beauty to them that does not need a lot of adornment in any way," she said by phone Wednesday. "The approach I took when we were doing the design on the barn was to let the barn show itself in the most simple way possible, but yet bring a sense of elegance to it for the brides. So white linen drapes, real quality white linen drapes, really good lighting and good artwork."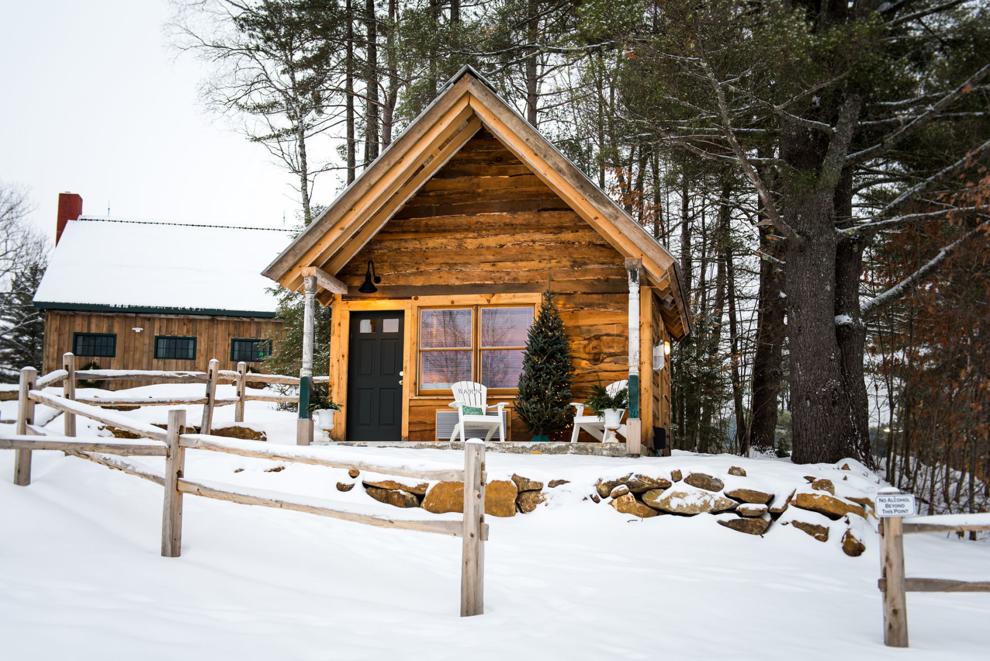 The Barn on the Pemi can hold as many as 300 people. That's big enough for the Squam Lakes Natural Science Center to hold its annual fundraiser gala on July 21 this year.
Several volunteers were at the barn on Tuesday to check it out. Ray coaxed the women to take a look downstairs, where a couple of workers were making icing for cookies to be sold as a fundraiser at a community event in town.
Nancy Beck, a former executive director of the center who has been helping to organize the annual gala since the late 1980s, said Ray has been a longtime supporter.
"We're coming off-site because we have some construction going on and new buildings this year, so it makes sense to come here to see a new place," Beck said. "It takes us all year to get things organized so we're working on it now."
The barn's debut event in March was to help preserve the Old Webster Courthouse, a 1774 building that is on the National Register of Historic Places. The first wedding was in June for the descendants of the Peverly family, who built the original barn. And activity has picked up since then.
"It's hard to build a place and (market) it before it's built. The first year we only had about 10 weddings," Ray said. "For the next year, we're cracker-barrel full."
Some wedding parties reserved the barn long before it was built, noted Erica Murphy, the Common Man's longtime publicist.
"We had people booking the most important day of their life based on a sketch and a pile of dirt and a bunch of boards," she said.