MANCHESTER — Cafe la Reine is now serving a local coffee brand.
Starting last week, the popular coffee shop on Elm Street switched to Flight Coffee Co., a coffee roaster in Bedford.
Cafe owner Alexandra Horton said she had been looking to bring in a local roaster and decided to team up with Flight after visiting their roasting lab and tasting room on Harvey Road in Bedford.
"They were so amazing with getting us all trained on new coffees and tasting with us and making sure our equipment was on point," Horton said. "Their support has been incredible since we made the switch."
On Friday, Claudia Barrett, founder of Flight Coffee Co., and employee Ben Evans used a Hario V60 Coffee Dripper at the cafe to serve up samples of coffee from around the world. The blends are from places like Brazil, Ethiopia and Guatemala.
"Speciality coffee is the intersection of science and beauty," Barrett said.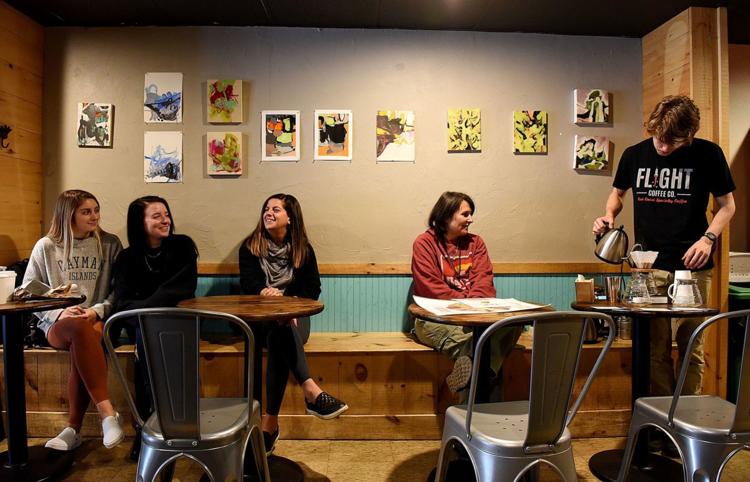 Barrett said the partnership with Cafe la Reine is a natural fit.
"Alex has a really strong sense of community in a time when there is so much that divides us," Barrett said. "It is really nice that a cup of coffee can unite us."
The two hope to team up with local organizations like Girls at Work in the future.
Barrett has been working with specialty coffees since 1993 when she helped open the first Starbucks on the East Coast in Washington, D.C. She officially launched Flight in 2012.
"It is just something I knew I could have a lot of fun with so I got a commercial roaster and I got my garage (in Bedford) climate controlled and was roasting out of my garage," Barrett said before moving into a commercial space in 2013. Flight serves what they call "storied coffees," in which importers have a direct impact on farmers and producers.
"Our mission is to source the best green coffee, we try to get the top 10 percent of the world's crop," she said. "We do a couple roasts on it until we develop a roast profile. All of our coffees are light roasted."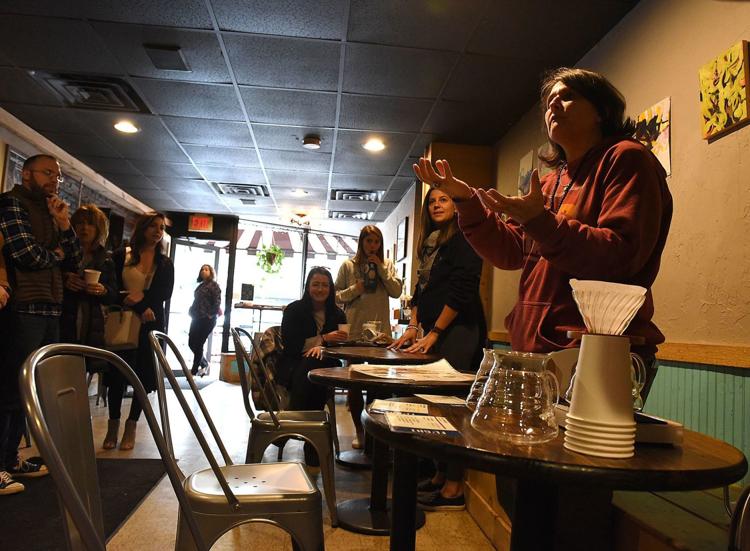 Horton opened Cafe la Reine as a recent college graduate in 2013 after seeing a need downtown.
"We've gotten a lot busier, we increased our staff," she said. "We spread out our customer base, we have a lot of very different customers here. It's not one type of person. It's everyone."
She's excited about the partnership.
"Flight Coffee Co. is heavily focused on high quality, single origin coffees. They have organic offerings, and many of their coffees are highly rated and award winning," she said in a statement.