LONDONDERRY — Cannabis growth aid company Rx Green Technologies is moving from its Manchester location to a larger facility in Londonderry.
Marketing manager Gwen Hurd said the company is planning on relocating from its 4,000-square-foot, second-floor office at 873 Page St. in Manchester to a 10,000-square-foot facility at 15 Tinker Ave. in Londonderry.
The new facility is leased and the targeted move-in date is May 15. Hurd said the company owners declined to state the cost of renovating the new space, but it is driven by significant sales growth since the company was founded in 2011.
"The company has roughly doubled every year since 2011," Hurd said.
Rx Green Technologies has a second office in Colorado, which is where the research and development, manufacturing and warehousing has been located.
Manchester's office has been the site for much of the company's sales, marketing, operations and business development. The move to Londonderry is driven largely by the addition of a new manufacturing and warehousing site that will serve the East Coast and Canada.
Hurd said their products are primarily coco coir, the ground up and rehydrated fibrous husks of premium coconuts shipped over from a single curator in India.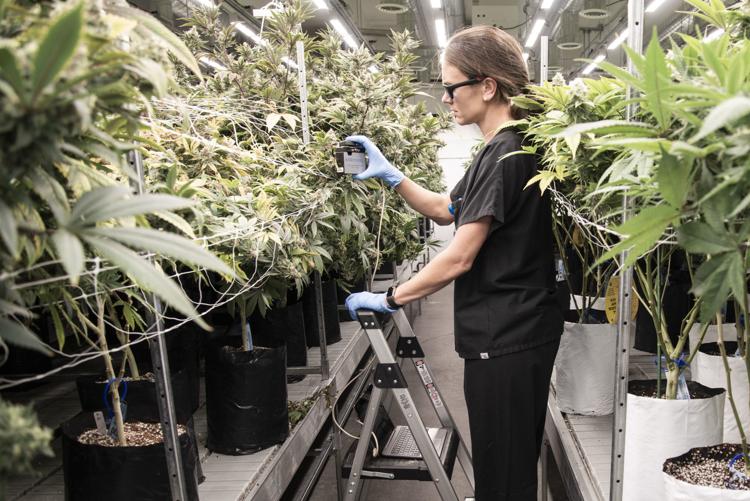 The coco coir is used as substrate in hydroponic cannabis growing operations, to provide the plant with important nutrients. Hurd said there are other companies selling a similar coconut-based product, but she said Rx Green's competitive edge has been high quality and transparent lab test results.
"It's a sustainable way to grow cannabis in a soil-less medium," Hurd said.
Right now, the company sells its products across the United States and Puerto Rico and Canada. Hurd said they partner with FedEx and other shipping companies based on the size of the order and the destination.
The company hopes to keep expanding its customer base.
"The goals are to get bigger and always better," Hurd said.
The company's founder, Todd Brady, works out of the New Hampshire office, while CEO Wes Matelich works in Colorado, according to Hurd.