It seems like an easy proposition that all state-licensed businesses should have access to equitable financial services. For cannabis businesses, access to banking and other financial services is still a work in progress, mostly due to a lack of clarity in federal versus state regulations. But things may be changing.
Just last month, the industry gained access to a suite of investment and insurance products through GFA Federal Credit Union, which also began offering basic banking services to the New Hampshire cannabis industry in September 2018.
Now, New Hampshire's five licensed Alternative Treatment Centers (ATCs, or medical marijuana dispensaries) have access to services such as 401(k) retirement plans, money market funds and a range of business and employee insurance plans.
"We've built a turnkey banking solution for cannabis businesses," says GFA's CEO Tina Sbrega. "We've formed partnerships with other third-party providers to be able to bring similar solutions to cannabis operators that we would for any other business."
These offerings are made possible through strategic partnerships with organizations such as investment management firm El Capitan Advisors of Santa Barbara, Calif., and insurance companies Amplified Insurance Partners in Westwood, Mass., and Insurance Center of New England, headquartered in Agawam, Mass. Cannabis businesses can apply for basic banking services directly with GFA, and for the more sophisticated financial solutions, GFA provides a referral to one of its partners. This newfound access is a shift for the industry.
"Not every insurance company, for example, would want to write insurance to a cannabis operator," says Sbrega. "We've gone out and found partners that will willingly and knowingly serve the cannabis industry."
GFA has essentially taken the intense research out of the equation for cannabis operators looking for financial services from providers willing to serve them in a risky regulatory climate.
Convenience, safety and equal access
Sanctuary ATC, which opened in April 2016 as the first licensed medical marijuana dispensary in New Hampshire, was also one of the first cannabis businesses in the state to open a cannabis business banking account with GFA, in December 2018, says CFO Josh Weaver. Last month, it opened its second dispensary in the state, and Weaver confirms that access to financial services is an important aspect of its operations.
"Most companies take for granted things we're not easily able to do," Weaver says. "We live in a cashless society, where people don't typically have cash on them for purchases."
In fact, Weaver says that 40% to 50% of Sanctuary ATC's sales are debit-card-with-pin-number transactions, while the remaining are in cash. Credit cards are not a legal form of payment for the industry.
Forcing the cannabis industry to operate on cash is not only inconvenient for clients of ATCs, but could also be a public safety concern.
"At any given time, you could be in a grocery store, next to a cannabis business owner with a backpack full of cash, waiting to buy money orders to pay bills," says Katrina Skinner, president of Safe Harbor Services, which licenses its Safe Harbor Program to GFA to power its cannabis banking program and subsidiary, Safe Harbor of Massachusetts and New Hampshire.
The organization also vets all potential GFA cannabis banking customers, in a heightened due diligence process that takes four to six weeks to complete, Skinner says.
"Expansion in cannabis banking and financial services will create efficiencies and normalcy for the cannabis industry in New Hampshire," Skinner says. "By putting the money into the system, you do a few things: You create safety for communities by getting the cash off the street; you put the money into the banking system, so that it can be tracked, to ensure there is no illicit money coming into the system ... and once you give access to 401(k)s or investment services, that helps employees and creates the benefits that all other industries have. If employees can't invest their money or don't have a retirement plan, they lose out."
Weaver says Sanctuary ATC is considering some of GFA's third-party solutions. "We've been talking to them for other benefits (beyond banking) that are a little more difficult to obtain, like employee benefits," he says.
Weaver says Sanctuary ATC also holds accounts with Century Bank — which also offers banking services to New Hampshire cannabis businesses — and is aware of "a couple of smaller credit unions" that offer banking services to New Hampshire ATCs. It remains difficult for operators to find this information, as most financial institutions have not been as public as GFA about their cannabis banking services, and none seem to offer an extensive suite of investing and insurance options, as GFA now does through third-party referrals.
Century Bank CEO Barry Sloane declined to comment on the services the bank offers to New Hampshire ATCs, but provided Boston Business Journal with a rare interview last December about the institution's cannabis banking program. Sloane noted that due to federal regulations, Century only banks medicinal marijuana, even in Massachusetts where recreational marijuana is legal at the state level. Nevertheless, state-legal ATCs, if approved, can open a checking account at the cost of $5,000 per month.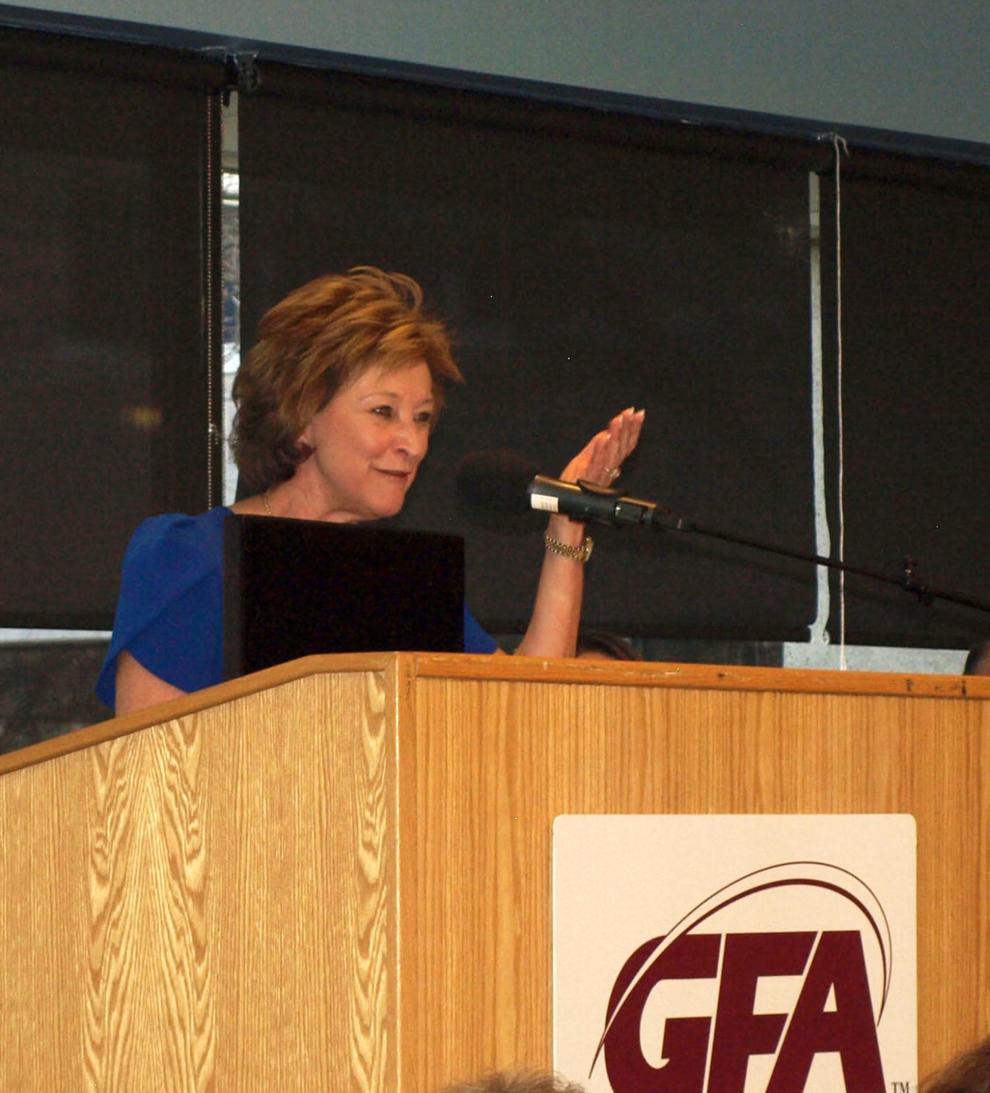 Century Bank and GFA Federal Credit Union, the only two banks confirmed by the Union Leader to offer banking to New Hampshire ATCs, are both based in Massachusetts. It remains uncertain how many New Hampshire-based banks are also servicing dispensaries within or outside of the state.
Typically, federally insured banks do not issue mortgages for facilities that would support federally illegal activity, so this mortgage was an early outlier. Bank of New England could not be reached for comment in time for publication.
A tricky regulatory landscape
Skepticism to serve ATCs all comes down to risk management. Some banks and credit unions are willing to deal with the gray areas between state and federal regulations, while others are not.
The bottom line is this: The federal government classifies marijuana as an illegal substance in all senses, and thus all service to marijuana-related businesses is prohibited. But New Hampshire legalized access to medical marijuana in 2013, so servicing ATCs is seen as legal activity on the state level.
Even so, legal or not, financial institutions must report to the federal government any service to marijuana-related businesses, even those — including landlords and service providers — who indirectly benefit from marijuana sales. That's a tricky position for banks and credit unions to be in, since they're effectively proactively reporting themselves for committing a felony — money laundering — if they so much as serve a plumber, for example, who serviced an ATC.
Some bankers say cannabis banking wouldn't be such a risky endeavor had U.S. Attorney General Jeff Sessions, in 2018, not rescinded Obama-era federal enforcement guidelines that were issued in 2013 in what's known as the "Cole Memorandum," after its author, U.S. Deputy Attorney General James M. Cole.
The memo, sent to all federal prosecutors, essentially limited the Justice Department's enforcement of the federal marijuana prohibition to cases in which federal priorities — such as distribution to minors, revenue flow to criminal enterprises and diversion of products to states where recreational marijuana is illegal — were compromised. The memo was seen to provide a safe harbor for financial institutions to service the cannabis industry in states where marijuana use had been legalized in some form, but last year's rescission has left some financial institutions grasping for answers.
"This is a big issue for the banking industry," says Kristy Merrill, president of the New Hampshire Bankers Association, one of the 20 state associations that comprises the Cannabis Banking Coalition, which is focused on finding cannabis banking solutions.
Looking for clarity
The New Hampshire Bankers Association, along with banking associations in the other 49 states, Washington, D.C., and Puerto Rico, came together to call for public hearings on the "merits of providing cannabis-related businesses access to banking services," in a letter to the Senate Banking Committee. Congress listened, and hearings took place on July 23. The association is hopeful for progress.
"We are looking for clarity," Merrill says. "New Hampshire is uniquely positioned, because we've legalized medicinal marijuana, but we're surrounded by states that have also legalized recreational marijuana. We have a lot of (association) members who operate in multiple states. It's very unclear for a New Hampshire (financial) institution, who may have long-standing clients in surrounding states, engaging in legal business with marijuana-related businesses, as to how the federal government will look at those relationships, especially the indirect relationships — with accountants and electricians (for example, whose ties to the cannabis industry are harder for banks to track, even though they're obliged to report them)."
The New Hampshire Bankers Association publicly supports the Secure and Fair Enforcement (SAFE) Banking Act, which would enable state-licensed cannabis businesses to freely access financial services. The act currently has 206 co-sponsors (out of 435 representatives).
Dave Mansfield, CEO of The Provident Bank, also operating in New Hampshire, put the existing risks plainly: "When Attorney General Sessions rescinded the Cole Memorandum, it made (cannabis banking) much riskier. We're a publicly traded bank. For a publicly traded bank to, essentially, conduct illegal activity, we would be at risk for the SEC delisting us. That's a risk we couldn't take."
Even so, Mansfield says The Provident Bank is not completely derisked by not servicing direct cannabis producers and sellers. "Every bank will probably have customers that are somehow related (to the cannabis industry). So, every bank needs to know the rules and have a program in place for either explicitly banking or identifying and debanking marijuana-related businesses."
"Everyone has their own take on whether marijuana should be legal or illegal," Mansfield says. "But either way, the industry needs to have banking services. It's not good for society in general, or even for regulators, if the industry operates all in cash. … Banks provide an important role in our economy. It's no different for this industry."
Over at Sanctuary ATC, they're watching regulatory changes closely, too. "With new legislation coming, it will hopefully be easier to set up accounts with other institutions by the end of the year," Weaver says.