MANCHESTER — The Chase Block building on Elm Street that is home to Margaritas Mexican Restaurant sold at a foreclosure auction for $2.4 million Monday morning.
The auction, conducted by James R. St. Jean Auctioneers in Epping, drew eight registered bidders, according to auctioneer Jay St. Jean. The auction required a $20,000 certified check to enter.
About 30 onlookers gathered on the sidewalk along Elm Street during the auction.
The active bids started at $1 million and went through several rounds in about three minutes prior to Derry real estate broker and developer Steve Trefethen's winning $2.4 million bid. Trefethen signed a purchase and sale agreement for the building at 1037-1045 Elm St. through one of his real estate holding companies immediately after the bid was accepted.
"This is prime property on Elm Street," Trefethen said. "It is a great location."
He went inside the building for the first time after the auction, but was familiar with the building during visits to downtown.
"I think we paid a fair price for the building based on what's going on," he said.
Trefethen has 10 days to put down a 10% deposit and 30 days to close on the property.
Representatives for the mortgage holder, Cambridge Trust Company, were registered for the auction but did not place a bid, according to St. Jean.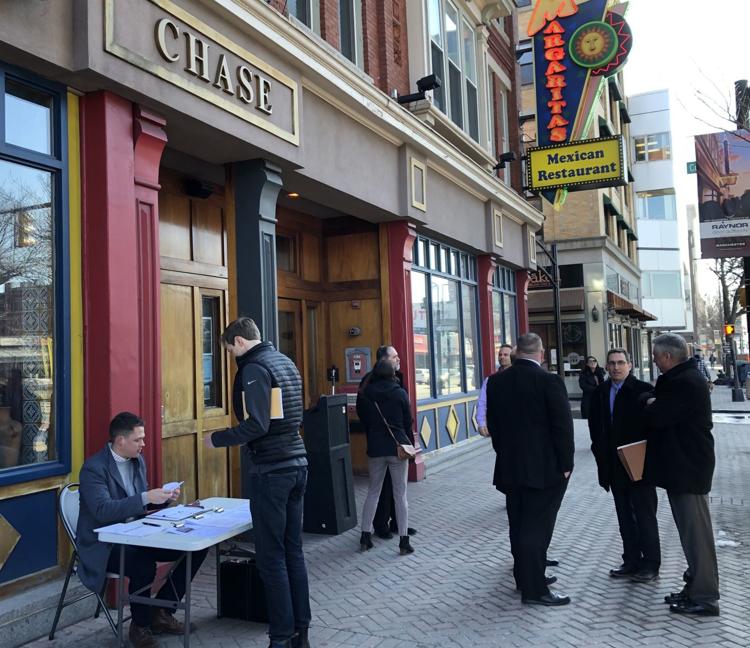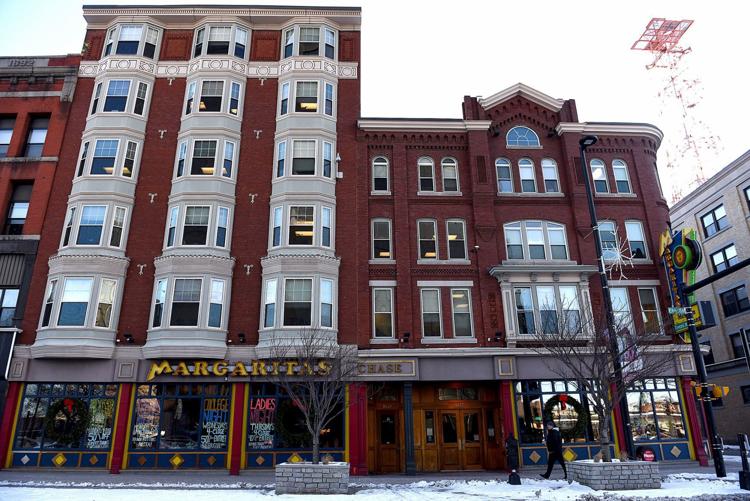 Before the auction started, St. Jean described the four- and six-story 47,000-square-foot building — built circa 1891 — as a "highly visible" corner lot. The assessed value of the building is $3.2 million, according to city records.
The property was most recently owned by 1037-1045 Elm Street LLC, with Charles R. Sargent Jr. listed as the manager on state records. The building sold for $4.7 million in 2018, according to city records.
Sargent declined comment for this article after being reached via phone by the Union Leader.
The building has about $1,350 owed in outstanding taxes to the city, St. Jean told the crowd.
The Chase Block is two buildings consolidated into one.
The city took ownership of the building for delinquent taxes a year after it was damaged in a fire in 1991. The city secured $3.5 million in loans and grants and partnered with developer Dick Anagnost to renovate the building.
The widened sidewalks allowed for outdoor dining with alcohol after aldermen voted to change an ordinance.
Besides Margaritas, the building has office suites in the upper levels with three tenants.
After the auction, St. Jean said it's rare for such a prominent building to be auctioned, especially in a strong economy.
"It is a really important piece of real estate in this city," he said.