MANCHESTER — Citizens Bank is accepting applications for the second Champions in Action award of 2020, this time in the category of environmental stewardship.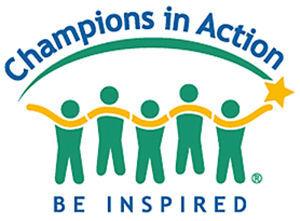 The Champions in Action program provides financial, volunteer and public relations support to local nonprofits to help support and expand their mission. The New Hampshire Union Leader is the media partner for the program.
Nonprofit organizations that are focused on solving a social need through delivery of community-based environmental programming are invited to apply for the award, which will be announced in July. Environmental stewardship refers to responsible use and protection of the natural environment through conservation and sustainable practices.
Programming may include, but is not limited to, education and awareness, conserving natural resources, combating pollution, protecting biodiversity, sustainable development, green technology and urban revitalization.
Champions in Action is part of Citizens Helping Citizens Strengthen Communities, the bank's initiative-designed to enhance the quality of life and economic vitality in local communities. It provides support for small nonprofit organizations to recognize their contributions to communities throughout New Hampshire.
The selected nonprofit organization will receive: $35,000 in unrestricted funds from Citizens Bank, media coverage in the New Hampshire Union Leader, volunteer support from Citizens Bank, promotional support highlighting the Champion in Action in Citizens Bank branches, and exposure on the Citizens Bank website.
To be eligible for consideration, an organization must:
Be a New Hampshire-based nonprofit organization that serves New Hampshire and addresses the designated social concern.
Provide verification of tax-exempt status under section 501©3 of the Internal Revenue Code.
Have a total operating budget of $5 million or less.