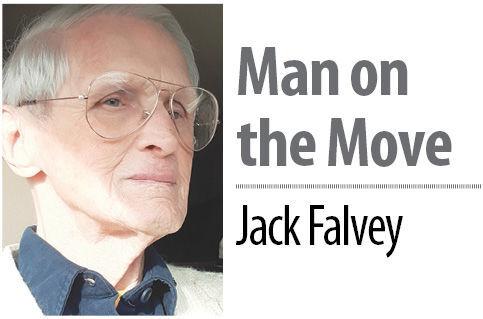 A year in semidarkness lit only by Zoom's glowing light has taught us that human interaction is not a distraction but a vital part of the action. We always knew that anything that could be done in a cubicle or at a desk could be done at home.
A catch-up weekend without distraction works wonders in productivity. What we did not understand was the value of distractions. A quick cup of coffee, an update across the lunch table adds perspective to what is going on.
Sales professionals — our first full-time remote workers — have always known the value of face-to-face meetings with their customers. They often work nights and weekends in stadiums, ball parks and on weekends on golf courses to build trust with customers in return for the informal information that lubricates our economy and moves the ball forward in the real world of work.
Our challenge now is to blend the best of both worlds. The "Me myself and iGeneration" gave us a jump start in learning to build less than perfect electronic interactions. Tiny screens greatly limit one's view of the world.
Learning to learn from others, the master apprentice methodology of the ages, is still with us. Being a student of the game separates winners from also-rans. Others are not distractions; they are a part of the game.
Yes, you can pick up inflections over the phone, and nuts and bolts data can be sent around the world ever since Samuel Morse sent the first email and the Bell system took over the telegraph wires.
Meaning is best determined by seeing firsthand and once again shaking hands with those with experience. A beautifully produced TED Talk is a poor substitute for a trade show breakout session where you can chat with others — and often the presenter — at the break.
We learned from our children why we instinctively limited screen time. Our educational system failed in its attempt to promote unlimited screen time. The value of human interaction has been proven from holding babies at birth to being with those about to live happily ever after.
Solitary confinement, ostracism and being excluded can be fatal. We need human contact, and we have just re-proved the point.
Some people must overcome shyness. There is room for the less than gregarious, but they best force themselves to be in the room. The classroom teaches far more than the curriculum. We have now relearned the lessons of sociability.
In business we are now re-blending all these truths. We are on the road again. That is good. The wheels of our economy are driven by human interaction.
We may find it best to be flexible in our new world but remember what got us to where we were before we were so rudely interrupted.
Set up a breakfast or lunch meeting. Make time for those wishing to see you. Much develops that is not on the agenda, the schedule or in the syllabus.
"I never thought of things that way before." "I'm glad you said that." "That reminds me." Or quoting Chauncey Gardner with a smile: "You look good today Ben."
And so the world begins to turn once again. It is the same old world as before only we now have learned to deal with it from a different perspective. What have you learned in the last year? Can you share it with others in person?
We have all learned what we were missing. Let's put those face-to-face pieces back together again better and stronger than they were.
Let's work at it. Go shake hands with someone. Tell them how good they look. See what's growing in the garden.