DOVER — The owner of White Birch Armory in Dover is breaking ground for a new public indoor shooting range next month.
Sean Manning said he received approval from the city's planning board on Aug. 29 and that brush is currently being cleared at the 8-acre site on Industrial Park Drive just off Route 9. He said he hopes to open the new facility next spring. Manning said he has not heard of any concerns about safety.
The Laconia native is a Purple Heart recipient who served eight years with the U.S. Marines and was deployed multiple times to Iraq as a scout sniper and in reconnaissance.
"At the planning board, it was open to the public and nobody stood up. There were no questions about it. As far as people coming into our shop, they know it's going to be a brand-new facility and also, with our general focus on safety, that's built into our plans," Manning said.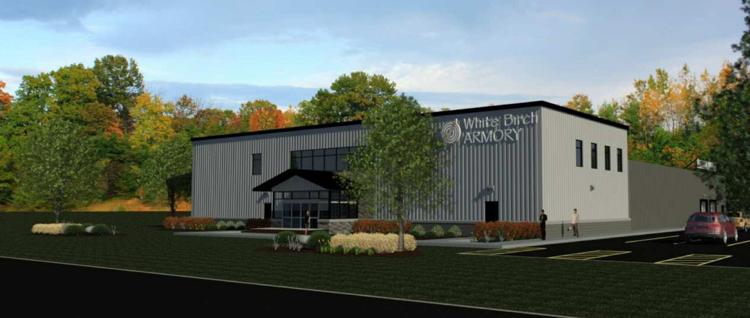 Operations Manager David Guard said many of the questions they are getting center on the instruction they plan to provide. He was also a Marine and worked for a decade as a motor transport operations chief, fighting in Iraq and serving in Africa and Central America.
Manning and Guard plan to offer training for beginners up to advanced law enforcement training. They also plan to cater to women, which they say is the biggest growing demographic of people who come into their shop to buy firearms.
"We know a lot of very talented instructors who are excited to work with us so over the next few months, we'll be building the curriculum," Manning said.
Guard said they will also offer rentals for fully automatic firearms to be used at the range.
Guard said they will reserve the right to not allow people to be at the range if they don't have a good feeling about it, even though it is open to the public.
"We can obviously escort someone out of there, or ask them to leave," Guard said.
When it is complete, White Birch Armory's indoor range will have 16 25-yard lanes. The front of the building will be two stories with a showroom, office space, classrooms, a member lounge and a café.