MANCHESTER — For the past four years, Forcivity, a growing tech company, bounced around to different offices, including a shared space, its founder's home and a temporary office in Nashua.
But after continued growth, the business last month moved from its most recent office above Consuelo's Taqueria to an eighth-floor suite at Brady Sullivan Plaza, 1000 Elm St. The move gives the company, with about 20 full-time employees, the opportunity to nearly double its staff.
"We completely outgrew our space," said Steve Baines, CEO and founder.
Forcivity works as a consultant for Salesforce, a cloud-based software company headquartered in San Francisco, which sells products focused on customer service, marketing automation, analytics and application development.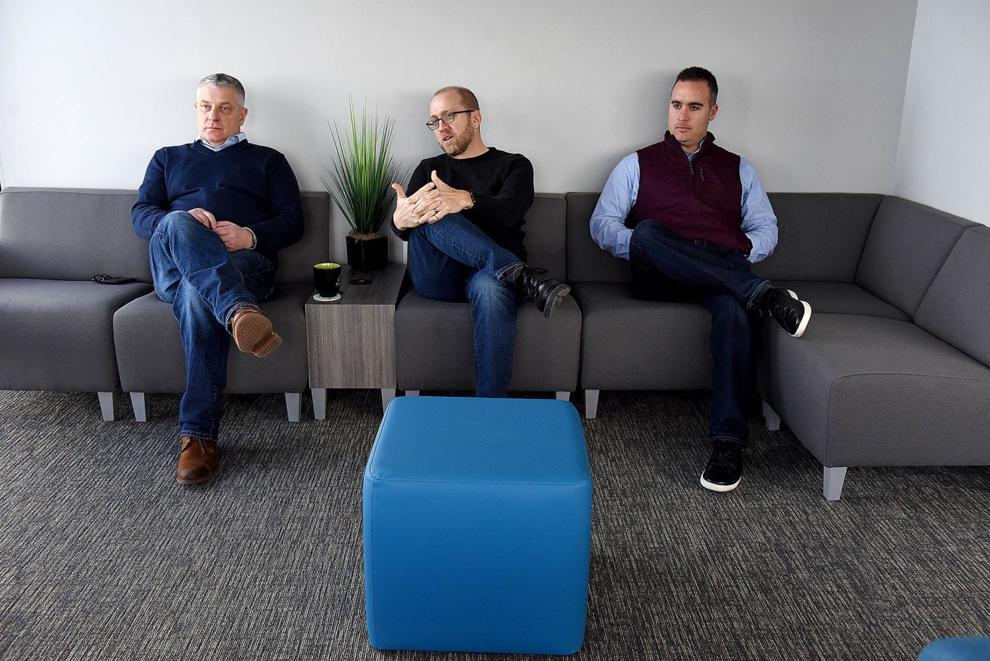 Forcivity integrates and supports the systems for companies that license the products. Most of its nearly 100 customers are in the Northeast, but they work with others across the country, including California and Florida.
"It is not like installing Microsoft Word, it's nothing like that. There are a lot of decisions that have to be made, configurations and customization," Baines said.
The new space, which has sweeping views of most of the Queen City, features technology to connect with remote workers by video, modern conference rooms and a meditation or "quiet" room.
"It feels like a tech company the second you walk into it," Baines said. "We wanted to do it so the team could be excited about coming to work in this cool new space. Overall, I think it has increased the mood and positivity and collaboration."
The company increased its revenue from $1.4 million in 2018 to $3.2 million in 2019. It's expected to reach $6 million this year.
Kevin Abood, vice president of sales and revenue, recently joined the team to grow the company further. He previously worked for Aporeto and Dyn.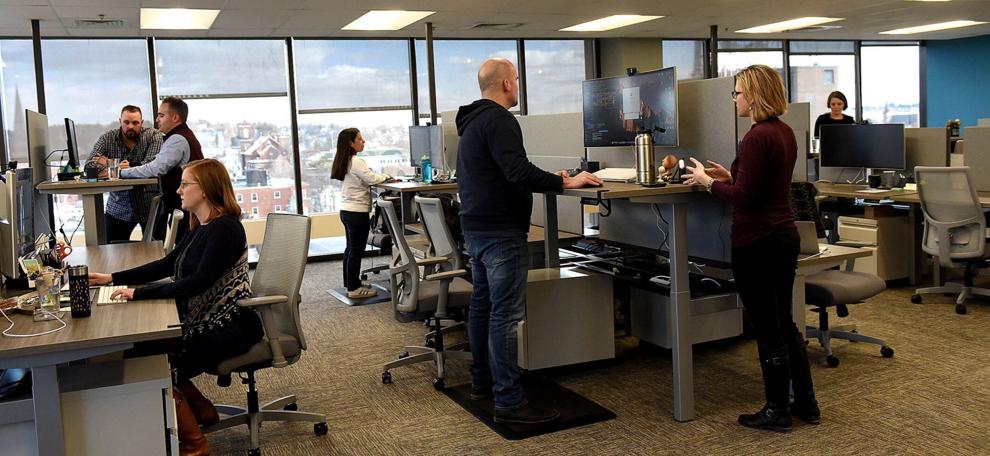 "The last six weeks what we've been focused on is looking at the product landscape, looking at the customers and pinpointing where we see value and trying to see if there is a strategy there to really help accelerate revenue behind the products and services," Abood said.
Kyle York, CEO of York IE, was an early investor in Forcivity.
"I have spent my career watching for the trends that indicate a startup is about to take off," he said in a statement.
"Forcivity has that momentum at its back. And Manchester is lucky they've chosen to grow their company here."
The company has made New Hampshire part of its brand, even handing out maple syrup at a Salesforce conference in California, said Dan Gozdiff, chief strategy officer."We are growing rapidly, we are hiring and we're looking to make our presence here in Manchester as our home," he said.
The name Forcivity is a combination of "force" and "productivity."
"We signed a long-term lease here, so this company is going to be around for a long time," Baines said. "We are excited we can do something like this in Manchester. We are all Granite Staters at heart."
The company will host an open house on March 5 from 4 to 6 p.m.