MEREDITH — Four inns along Lake Winnipesaukee developed by Hampshire Hospitality Holdings under the leadership of Edward "Rusty" McLear are under new ownership.
McLear confirmed Monday that he and partners Ed Gardner and Fred Ford have sold the business to James Procaccianti of Rhode Island.
In deciding to sell, McLear said, he looked to the families that formerly owned the Mount Washington Hotel, the Mountain View Grand and Wentworth By the Sea.
"They all held on too long," the 73-year-old said. "I didn't want to see that happen to this property. It was the right thing to do."
The terms of the sale were not disclosed, but McLear agreed the transaction was "well north" of the $25 million assessed value of the landmark properties.
The sale includes the four hotels in the center of Meredith — the Inn at Bay Point, the Inn at Mill Falls, Chase House Inn and the Inn at Church Landing — as well as Hampshire Hospitality Holdings' operations center at 158 Main St.; and a parking lot at 9 Mill St. The hotels collectively have 171 guest rooms.
Documents show the transfer of a $37,524,500 mortgage issued by Bank of New Hampshire to Hampshire Hospitality Holdings LLC., to the Cranston, R.I., address of Procaccianti Companies.
McLear had high praise for the buyer, who he said has owned, operated and managed more than 160 hotels and brokered franchise relationships with Hyatt, Marriott, Hilton, Starwood and InterContinental Hotels Group.
James A. Procaccianti is no stranger to the Lakes Region. He was a frequent guest at the Inn at Church Landing as his son attends New Hampton School. McLear said the pair attended the Red Sox' opening day game at Fenway Park.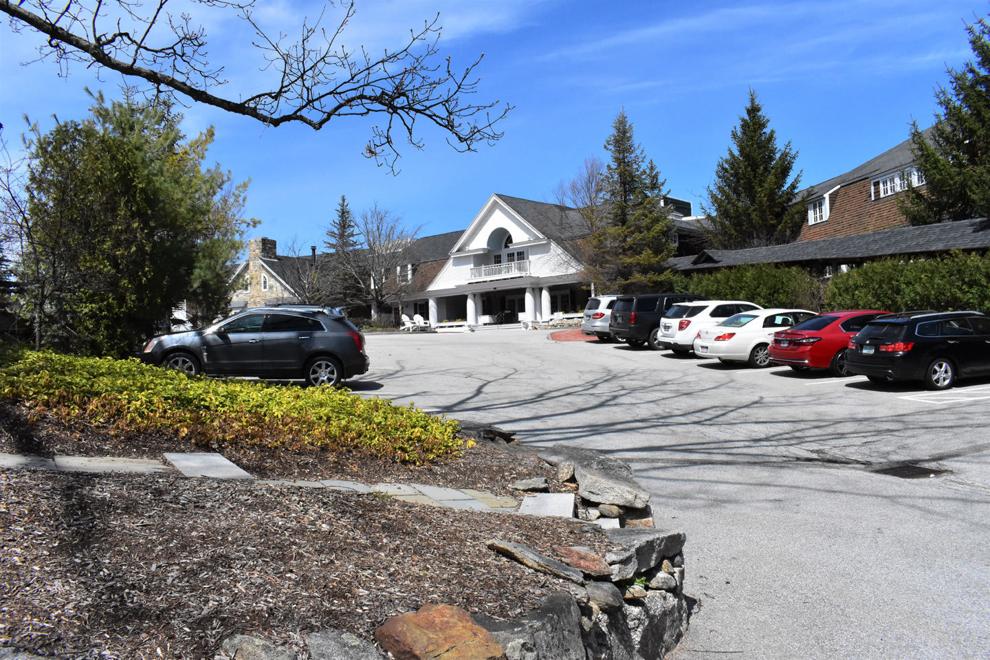 "They are an honest, hardworking family and are capable of making the place better that I was going to be able to do," McLear said. "It's hard to say that, but it was the right decision."
Procaccianti Companies' wholly owned subsidiary, TPG Hotels & Resorts, currently has a stable of approximately 60 hotels coast to coast.
The main drivers of the sale, McLear said, were twofold. He is in his 70s, and his partners are nearing that age. And then there is the ever-rising cost of maintaining some 300,000 square feet of space in multiple buildings.
"Those costs have more than doubled in the last few years and will double again in the next few," he said.
McLear and partners have resigned from their positions at HHH, which has now been assumed by Procaccianti, whose wife and sister are part of his companies' management team.
McLear has no intent of retiring anytime soon. He is pondering the purchase of several buildings on Main Street in need of upgrading and said he has negotiated a deal with Irving Oil and a group of investors to build Common Man Roadside convenience stores in Plymouth, Manchester and Merrimack.
With a background in the hospitality industry and real estate, McLear set about transforming a water-powered 1820s textile mill into a complex of shops, eateries and a hotel that was to become known as the Mill Falls Inn and Marketplace.
When he first saw the site, it was a deteriorated complex of industrial buildings overlooking the lake and had most recently housed an asbestos plant. He launched a relentless letter writing campaign to the building's owner in Pennsylvania, who finally agreed to sell in 1983.
Hampshire Hospitality's development continued in 1994 with the acquisition of a former bank building at water's edge that was turned into the Inn at Bay Point.
In 1997, HHH purchased the abutting property, the former Chase's Country Townhouse restaurant and developed a third inn that featured balconies allowing guests a premier view of Lake Winnipesaukee.
McLear brokered the purchase of the former St. Charles Church from the Diocese of Manchester in 2003 to create the Inn at Church Point.
He insists that the lion's share of the credit for his success should go to town leaders and residents who lent their support in a variety of ways.
"New England and New Englanders are not the most open-armed to someone new," McLear said. "I think I was a little showy when I moved to town. It meant a lot to me that they accepted me. My kids grew up here. Frankly, I grew up here. The town has been just been great. I've worked here for 36 years and enjoyed every single day."